Staying cooped up in the dense, fast-moving city of Jakarta can often take its toll on the creative, entrepreneurial mind. What many companies and managers forget is that actually taking employees out of their normal workplace offers a range of benefits for productivity and growth; so where should Jakarta-based businesses go to refresh their team? Bali, of course!
There are 4 main reasons why off-site meetings and trainings are more beneficial: (1) new environments are said to help both retention of information and satisfaction of the experience; (2) they allow for increased socialisation between employees in both formal and informal activities, improving future work relationships; (3) a new space makes staff more comfortable and more willing to engage and open up; (4) and of course off-site sessions show to teams that managers or companies value them and find them worth the experience.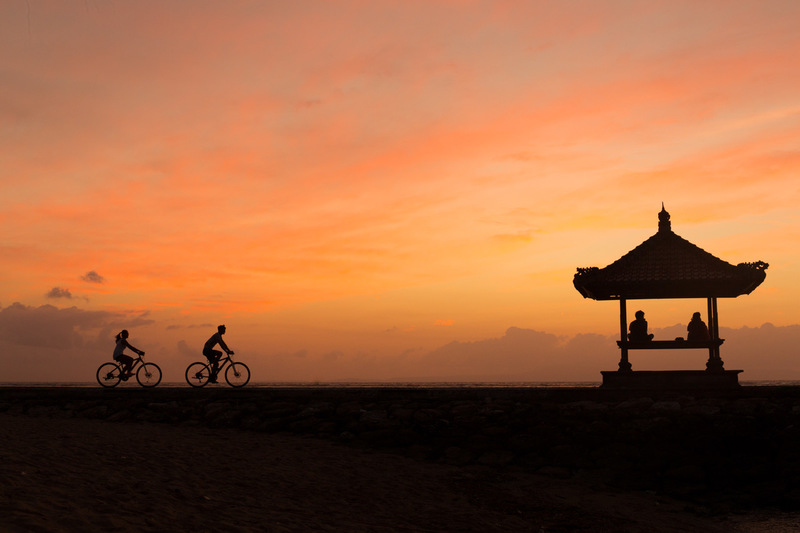 Whilst many consider Bali a holiday destination, the island is also popular for meetings, incentives, conferences and exhibitions (MICE). It has long hosted major international events from APAC to the IMF. However, this isn't reserved to large gatherings; Bali has become increasingly popular for smaller companies taking their teams for training, team building or annual meetings.
As stated above, getting your team out of the office and into a brand new environment is actually highly beneficial to their productivity and creativity, and where could be more inspiring than Bali?
Of course it isn't about beaches and sight-seeing, a corporate outing is still the goal. So the key is to find somewhere that merges both formal and informal experiences.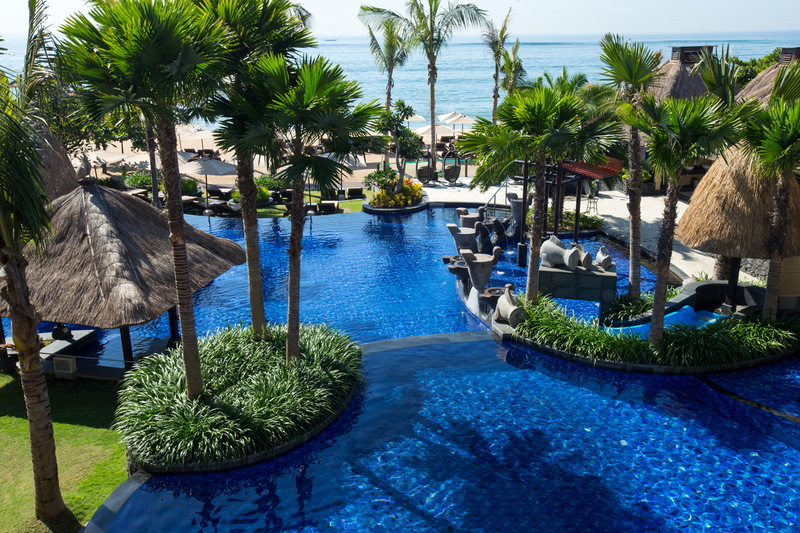 The Holiday Inn Resort® Bali Benoa, found on the long, beautiful stretch of the Tanjung Benoa beach, provides the perfect setting. Their function rooms feature state-of-the-art audio-visual and conference equipment and can be transformed for meetings, seminars and private events. Their meeting packages include complimentary WiFi, free usage of LCD and screen, room upgrades and more. If you're looking for team building activities, the resort's Activities team can create tailor-made programs for your team as well.
Most importantly of course, the beachfront resort and its meeting facilities are a complete contrast to working environments in Jakarta; this alone will bring a fresh outlook and perspective to those taking part. What's more, the resorts leisure facilities are sure to be a well-deserved bonus for team members outside of meeting hours.
Contact Holiday Inn Resort Bali Benoa's Events Team for any inquiries; speak to them directly for easy, single-point communication as well. Meeting packages available start from IDR 450.000/person.
For enquiries or request for a quote please contact: [email protected]
Holiday Inn Resort Bali Benoa
Jalan Pratama No.86, Tanjung Benoa, Bali
+62 361 894 7888
balibenoa.holidayinnresorts.com