With over 30 years of experience in the Asian hospitality and real estate sectors, Bill Barnett founded C9 Hotelworks in 2003, a globally awarded hospitality consultancy working on projects and with clients across all markets in the Asia Pacific region. In a newly released report, C9 Hotelworks takes a look at Bali's property market: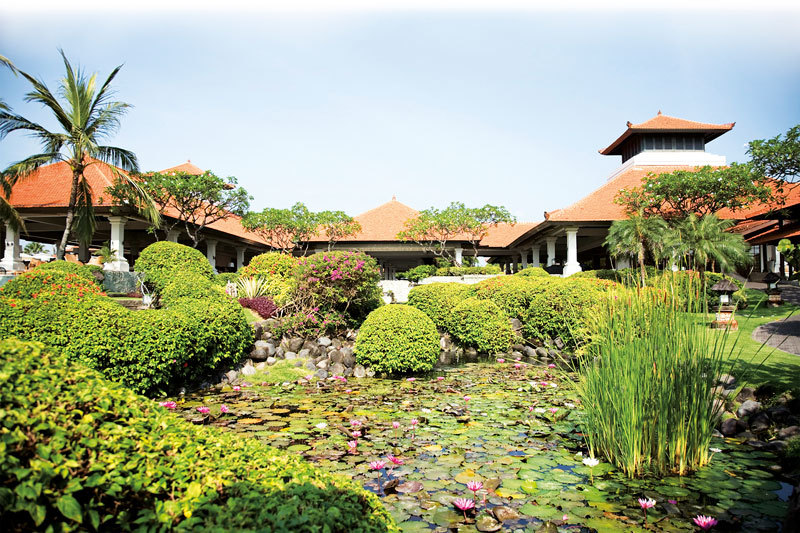 Market Overview
In 2016, Bali has faced volatility in both pricing and absorption rate, with developers softening sales prices to secure transaction volume in a time of economic recovery. Nevertheless, a positive outlook for hotel residences is expected as new developments are branching out from the midscale and upscale segments into new products, which are being priced at lower entry points.
Supply Overview
In light of the current economic situation and an oversupply of 3 and 4-star hotels, properties have been facing tighter profit margins which has in turn affected the sales of residences in the segment. Since unit owners of these properties typically invest in financial returns, hotel performance is essential to entice new buyers.
Although investors have previously benefitted from guaranteed yields, the sector is now facing volatility from the developer's side as operators are finding it harder to deliver the promised yield. That said, the market is seeing more rebranding within the past few years, with operator changes now becoming more commonplace. Another trend is that new developments are shifting their sales strategy to limiting commitments to purchasers by lowering sales prices and eliminating guaranteed yields. Similarly, some notable recently launched projects are moving towards the luxury segment, as developers expect demand to be less susceptible to an economic downturn.
Viewing the macro real estate market, one of the highest level issues in 2016 that is extending into this year is the Indonesia tax amnesty programme. This has gained widespread adoption from domestic businesses and high net worth individuals. While it has created a certain level of short term pain in terms of liquidity, on the flip side it is unleashing new investment into the property sector.
Moving into the overseas buying market the amnesty has created a larger degree of uncertainty with foreign owners, especially in Bali's significantly nominee segment. It's still too early to see the impact this will have on units as they come into the resale market under this type of structure but presently sentiment remains mixed.
Demand Overview
Geographic Source Market
Buyers of hotel residences are mainly Indonesian investors for all product tiers. However, we have noted a preference for properties yielding high investment returns in the mid to upscale segments, whereas the presence of lifestyle investment is more prevalent in ultra-luxury products.
Presently, a large number of project marketing and sales offices are based in Jakarta and Surabaya with limited promotion outside the country. The lack of international exposure coupled with complex foreign ownership issues has continued to be an inhibitor to broader overseas buyers. Nevertheless, recent destination exposure of Bali towards Chinese tourists through media channels and direct traffic has increased interest for all real estate segments.
Foreign Property Ownership Regulation
While the current government has talked about wider reforms in foreign property ownership, this remains a talking point with no firm legislation yet.
Carrying forward from 2015, a new regulation expected to ease restrictions on foreign ownership of properties in Bali has left little impact in attracting new investment as the revised law only grants legal foreign residents the "right of use" (Hak Pakai) for a maximum of 80 years. The practical application of this has not gained widespread acceptance. Furthermore, the value must exceed IDR 2 billion for apartments and IDR 3 billion for landed houses, whereby management of Hak Pakai properties face many restrictions on rentals as owners must transfer the rights to another party shall they leave the country for more than one year.
Additionally, developers mainly target domestic buyers due to their bigger market size. Thus, most projects are registered under "right to own" (Hak Milik) which are eligible for Indonesians only. Therefore, foreign buyers with no residency are still pushed towards a general lease agreement, nominee agreement, or a PMA (Penanaman Modal Asing) model, which allows ownership of properties under a company's name and is subjected to tax.
Property Overview
Condominium/Apartment Projects
Overall the average built-up sales price market-wide dropped by 6% in 2016 to USD 4,446 per square meter, while the sales absorption rate picked up to 3.17 units sold per month compared to an average of 2.46 in 2015. One-bedroom units are the most popular configuration.
Currently the market is experiencing a price drop and strong push in volume sales due to soft economic conditions. Developers are now dropping unit prices in exchange for no guaranteed yields. This strategy is resonating with both developers and investors, whereby putting less pressure on operators and allowing buyers to obtain a lower pricing point.
Villa Projects
The average built-up sales price for villas was USD 4,314 per square meter in 2016, which is lower than that of hotel condominiums/apartments. The 13% y-o-y drop has been driven by a reduction in prices of launched projects as a consequence of a slowdown in sales. There have also been some project cancellations in this tier.
As a result of lower prices, the overall sales absorption rate is rising with transactions broadly averaging 1.95 villas per month compared to 1.02 last year. The increased pace has been stimulated by three-bedroom villas, which has reversed its position in 2016 to become the fastest selling configuration.
Forward Outlook
With the global economy remaining volatile, the market for hotel residences is expected to follow suit. However, we forecast greater traction for condominium/apartment projects as opposed to villas due to their lower ultimate pricing point. Because condominium/apartment developments have lower capital values and are easy for hotel operators to generate income from hotel operations, the structure is more suitable for investment purposes. We are also seeing a growing demand in the lifestyle investment sector as new villa developments are escalating towards the luxury segment.
Looking into to the future, if the plan for a new airport in Singaraja and four toll roads to connect North and South Bali materialize, a new market cycle will ensue. The capacity to tap tourism will push more developments of hotel residences into areas outside South Bali and the creation of new broader real estate markets which have significantly lower underlying land costs.