Archipelago International recently conducted a tour which helped a group learn a bit more about this 491 year old megapolis. NOW! Jakarta joined the Archipelago International's first ever programme, "Jakarta Heritage Tour" in collaboration with Jakarta Good Guide in June.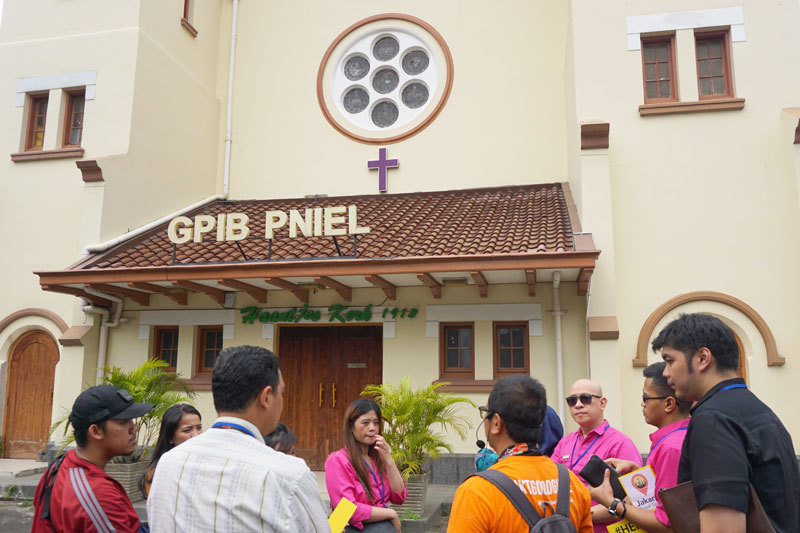 The unique and educational photo tour started at Favehotel LTC Glodok, one of Archipelago International's hotels built in the city's historical site. We walked to the Chandra Naya House, a 100-year old spacious, oriental-style building which was owned by Chinese businessman Khouw Kim An who was promoted to Major by the Dutch East India government. This historical site that holds the long story of Jakarta is maintained by the developer, PT Modernland Realty Tbk under the supervision of the Jakarta Tourism and Culture Office.
The next stop was Vihara Dharma Bhakti (Kim Tek Le) and Petak Sembilan Market to see the pulse of life of the Chinese community where one can see them following rituals at the temple and their trade in the Glodok neighbourhood.
We then moved on to another historical site in Pasar Baru. We entered the Antara Journalistic Photo Gallery situated in the front row of the site that was built in 1820. It helped see the city from different angles through visual media, such as photos and videos. This first photography museum in Southeast Asia is the place to learn the process of the birth of the Republic of Indonesia. We also visited the forgotten Chinese heritage, Toko Kompak (Kompak store) built in the 19th century, the only store in Jakarta that has a skylight and atrium inside.
Pniel church, popularly known as Chicken Church, was built in 1856 and was our last stop on the tour. The history of the Church began with the construction of the Chapel on Jalan Pintu Besi in Pasar Baru, to meet the needs of the nursing home residents. In 1913, the church was expanded and completed in 1915. The renovation and maintenance of the building is borne entirely by donors and members of the public.
Archipelago International plans to continue this Heritage Tour and invite more people to learn the history of the city.