The Museum is many times perceived as an intellectual place with a fountain of knowledge. Many of us have spent our childhood going to museums either during school trips or with our parents. In the National Museum in Jakarta, almost every other day you will see many school children of all ages coming to explore it. The children can be as young as four years old. A trip to the museum is meant to take you back in time as you learn about the history, culture and heritage of the country. As someone who has never visited museums when I was small, I have only quite recently experienced the wonders of museums ever since I became an Indonesian Heritage Society (IHS) Museum Guide Volunteer at the National Museum (Museum Nasional).
Our National Museum in Jakarta is very different and not as well-developed as museums abroad like the ones you may have seen in London or the Louvre in Paris. But, there is just something unique about our Museum that lets visitors indulge by spending hours exploring it. More commonly known to locals as Museum Gajah, the museum has three buildings (the third building is still under construction). The reason why we call it Museum Gajah (Elephant Museum) is because the Bronze Elephant in front of the Museum was donated by the King of Siam (now Thailand) during his visit to the Museum in 1871. Thus, this became an icon and the National Museum is also known today as Museum Gajah.
After becoming a member of the Indonesian Heritage Society, I explored all the various activities the society had to offer. It didn't dawn on me that I would enroll or join the Museum Training Course as initially it felt daunting and involve too much work. A good friend of mine and fellow member, Ivanna S. Mendels, joined the course and told me it is very rewarding. The mentors at the time (Jane Kent and Jennifer Coye) were also very encouraging and told me to join the course as they felt I would be a good fit. After some thought and reflection, I decided to become a guide due to my love for my country and to share the knowledge and passion with visitors. And thus, my adventurous journey began.
Upon enrolling for the course, we were interviewed by the mentors for them to get to know us better. The interview was also to see how deep our interest and commitment is to the course and as a guide. Once we are accepted we then have to commit to the course for three months intensively. We have to complete all the assignments and be attentive to instructions. During the course, we get to meet and share with like-minded friends. They share their insight as they also come from various diverse backgrounds.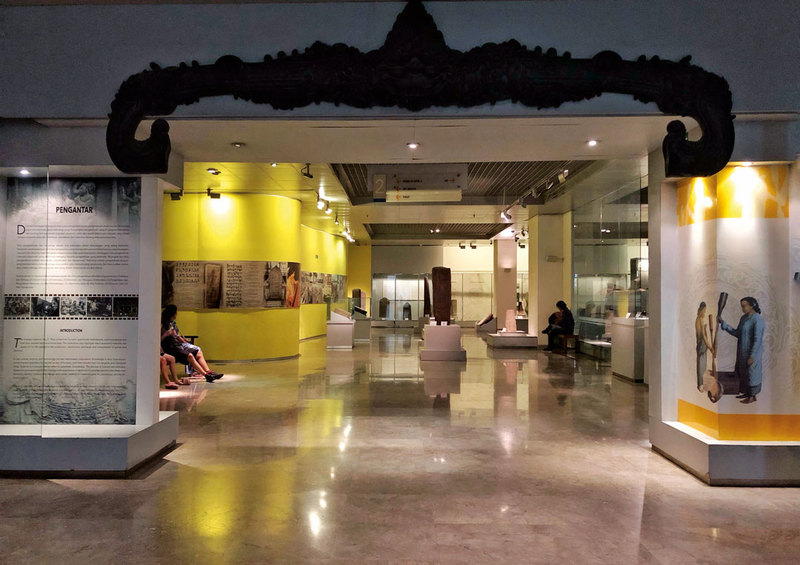 There is much to learn about Indonesia and as a Museum Guide, I have felt closer to my country throughout this experience. Whilst doing the course, it literally felt like I was going to back to school but the difference was, I had like-minded friends to share stories and information with. The Indonesian Heritage Society prepares us really well during the course with helpful mentors to guide you through the process. The course is conducted every year in September to encourage more guides to help in the Museum.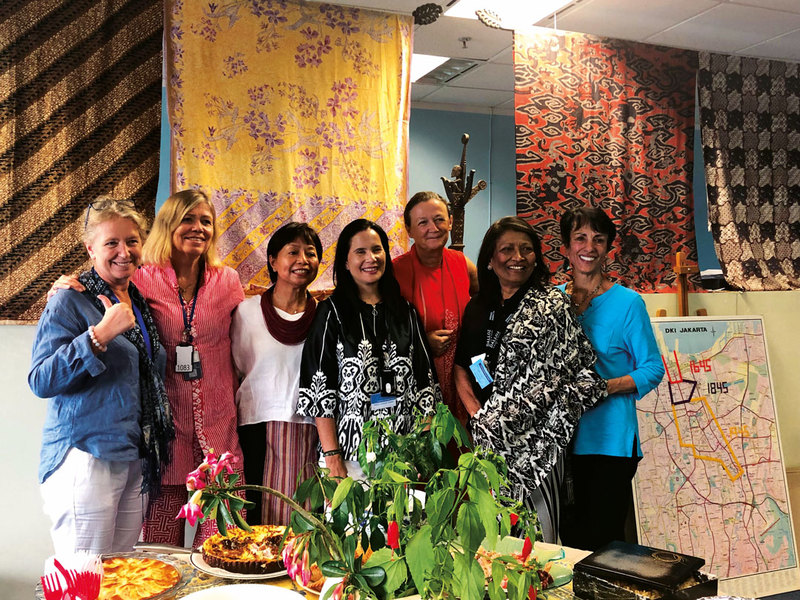 The journey and experience so far has been fulfilling, and as my friend mentioned ealier, truly rewarding. We feel a sense of pleasure and joy taking visitors around the Museum, exchanging information and seeing their happy faces at the end of the tour. At times, they ask questions and share their knowledge about various objects, which adds up to our insights. It is quite interesting that visitors from all over the world may at times know more about our history and culture than us locals. I find it amazing to hear their stories and their deep interest in Indonesia. Every visitor that has come to the museum has been amazed by our rich country. We also encourage visitors to leave us reviews on Tripadvisor, which helps to boost the guides' confidence and growth.
If you haven't already visited the National Museum, it is a must to come and see the various artefacts and objects within. Visiting the Museum Nasional is a fun and rewarding experience, learning more about the people, and the country we live in. The Museum's collection and its breadth and wealth of history reflect the motto of our nation "Unity in Diversity". You will be impressed with the number of collections the Museum has, and if you are lucky you will have a free guided tour to enhance your curiosity.