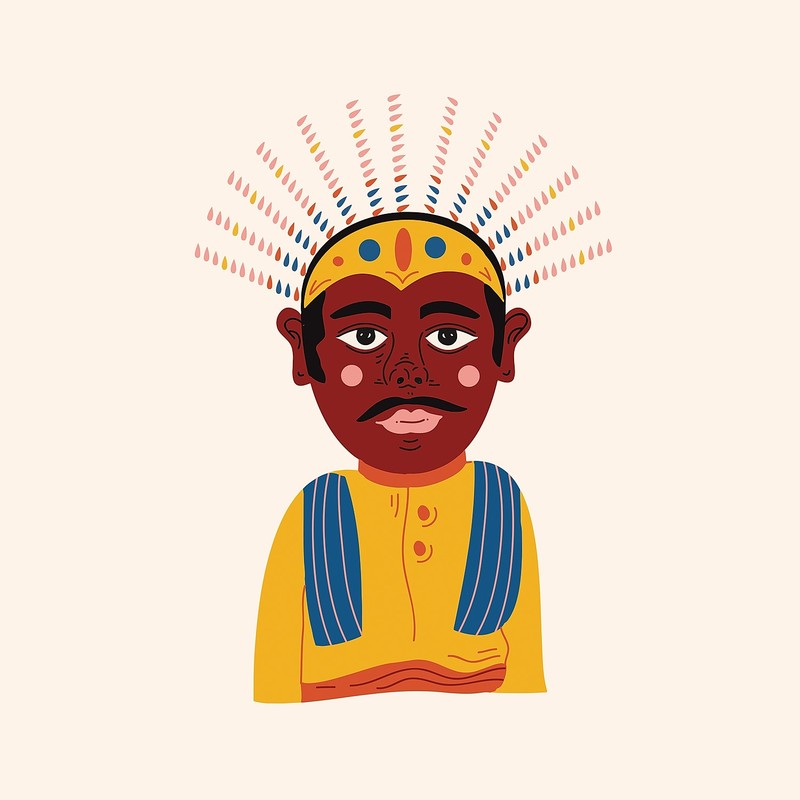 A pair of ondel-ondel or large puppet figures are commonly seen as a decoration in streets, office buildings, hotels, and various festivals in Jakarta. Ondel-ondel existes since 1602, it is made from woven bamboo with around 2,5 meters high and the width of about 80 centimetres. It was an ancestral symbol to look after the society. According to the old Betawi people's belief, ondel-ondel functioned as an exorcist and a repellent to spirits disturbance.
Therefore, the making of ondel-ondel was not arbitrary. There were certain rituals which needed to be performed by the makers. Among other things, preparing offerings before making it, such as frankincense and seven kinds of flowers in order for the process of making ondel-ondel to run smoothly without being possessed by evil spirits. That's why, sometimes ondel-ondel tends to look scary.
But over time, ondel-ondel was more often performed in special celebrations, such as welcoming guests of honour, a procession of circumcision and weddings. Ondel-ondel has almost the same shape, although pattern and colours can be diverse so it looks more attractive and fun with a friendly face expression. Male ondel-ondel has red face as a symbol of evil forces, whereas female version has white colour face as a symbol of good strength and to balance the bad spirits.
From 1966 to 1977, the function of ondel-ondel was changed by Ali Sadikin, the first Governor of Jakarta. Ondel-ondel was designated as a typical Betawi doll and since then there has been no more traditions or ritual of parading around the village, instead it is used as a lively celebration.