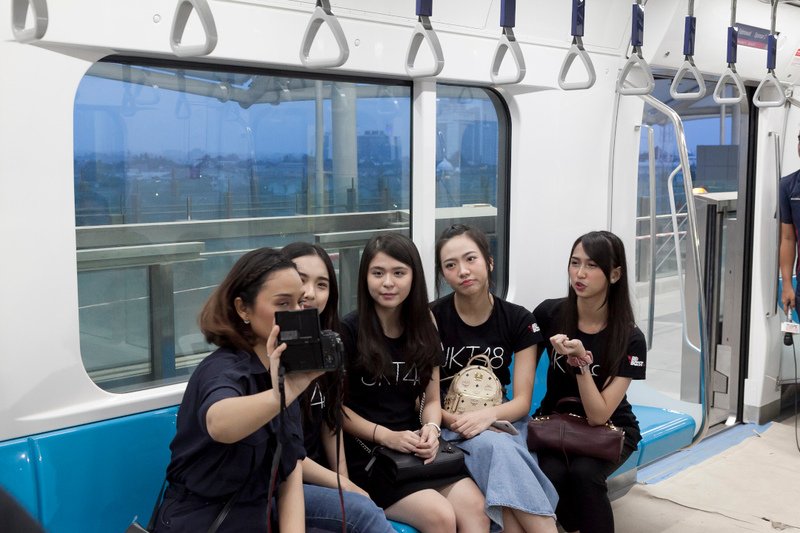 From Lebak Bulus to Bundaran Hotel Indonesia, MRT has a contribution to the development of local attractions around the stations. Discover the beauty now!
Since its official start of operation in March, the Jakarta Metro Mass Rapid Transit (MRT) has significantly contributed to local businesses that led to the development of local business and tourist attraction along the route of Lebak Bulus to Bundaran Hotel Indonesia.
In parallel with the development of surrounding infrastructures and convenient access to a number of establishments, many local denizens and tourists are trying to discover spots accessible with MRT, as social media account Dari Halte ke Halte (From Station to Station) has inspired Jakarta's communities to explore the city using this trendy public transportation during the weekend or holiday.
Within only a few months, several destinations have become popular with a full of crowd and the other areas also take the opportunity of this open access to gain the economic value of those areas, shown by many of new places has been built around 13 MRT stations. From street foods to grand shopping malls, here are the lifestyle and tourism destinations that could be spotted by taking MRT Jakarta.
Lebak Bulus Station
It's the endpoint destination if one going from the north. Previously Lebak Bulus is also a transportation hub in South Jakarta which gain its tourism value to reach recreation spots such as community park Sangga Buana at Jalan Karang Tengah Raya and educational park Kenun Karida. Those city parks are popular among families during the weekend to bring their children to learn about composting and natural activities. Walking to the integrated Transjakarta stop, people also could take the city bus to Ragunan Zoo.
Fatmawati Station
One Belpark shopping centre is within easy reach from Fatmawati Station. Located close to Pondok Pinang -Taman Mini Indonesia Indah Toll Road, Fatmawati Station is also situated close to Basoeki Abdullah Museum at Jalan Keuangan Raya. For anyone who is up for gallery strolling, the museum that exhibits the works of Indonesian art maestro is worth to visit.
Cipete Raya Station
Take some walk right off the station to Jalan Cipete Raya and one will find a list of lifestyle destinations such as hang out places, cafes, and restaurants along the way. Minangkabau authentic restaurant Pagi Sore and Dua Coffee are among favourite destinations at Jalan Cipete Raya. Since the MRT has opened, this area is always full of crowds. LOTTE Mart Fatmawati and McDonalds are also the closest establishments to reach out from the station.
Haji Nawi Station
For the tourist, Haji Nawi Station is located near local hotels to stay in. It's a strategic place to find an affordable stay and it's also a decent choice to start the trip if one wants to go to ITC Fatmawati (Trade Center for electronics and lifestyle) or mega shopping centre Pondok Indah Mall. In the recent development, there are many cafes and restaurants open their door around the area. Haji Nawi is also close to a number of lifestyle destinations in Kemang.
Blok A Station
This station is the closest station if people want to visit Kemang as one of the most popular lifestyle destinations in Jakarta. For those looking for the closest attraction, the Dharmawangsa area is minutes away from the station. Hunt for affordable stuff at Pasar Blok A (Blok A Market) or take a short trip to find dining establishments at Jalan Wijaya.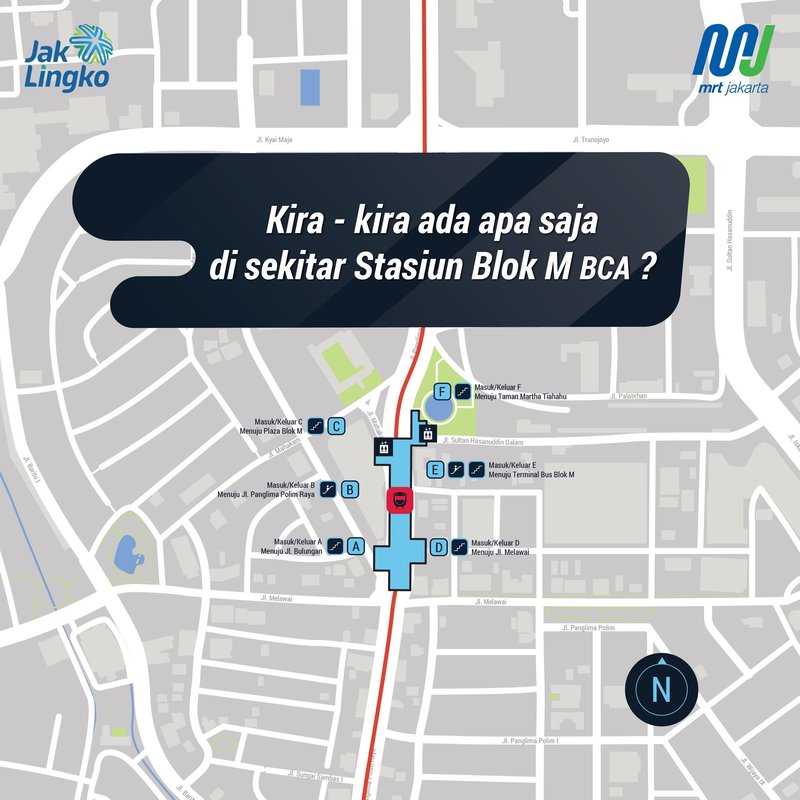 Blok M BCA Station
Blok M Station is interconnected with Blok M Plaza that has direct access to the mall. At the exit door, Blok M Station is located in a strategic location that allows one to visit a number of lifestyle and recreation destinations including cafes, street food restaurants, sports complex, and parks. The station is close to Jalan Melawai where one could find Mall Blok M, famously known Filosopi Kopi and Litte Tokyo that offers a list of the authentic Japanese restaurants as well as Jalan Barito. For those looking for a public area to do sport, GOR Bulungan is only minutes away from the station. The green establishments such as Taman Ayodya and Taman Langsat could be reached using ride-hailing transportation or just walk for minutes to get there.
ASEAN Station
The area around this station is under current development where one could find new places around the station that nestled close to ASEAN headquarter at Jalan Sisingamangaraja. Previously known as Sisingamangaraja station, ASEAN Station is the new name for the station to highlight Indonesia as the centre of ASEAN nations. As one get off the station, take a walk to newly open m bloc, as lifestyle destinations inspired by vintage Blok M that offers comprehensive creative hub including independent art gallery, Tjikini, Titik Temu Coffee, Suwe Ora Jamu, Oeang Restaurant, Kebunide, concert venues, art workshop, mural, urban planting initiative and many more. ASEAN Station is also accessible for anyone who wants to go to another lifestyle hub in Senopati. It's minutes away from the textile market Pasar Mayestik and Indonesian Police Museum (Museum Polri).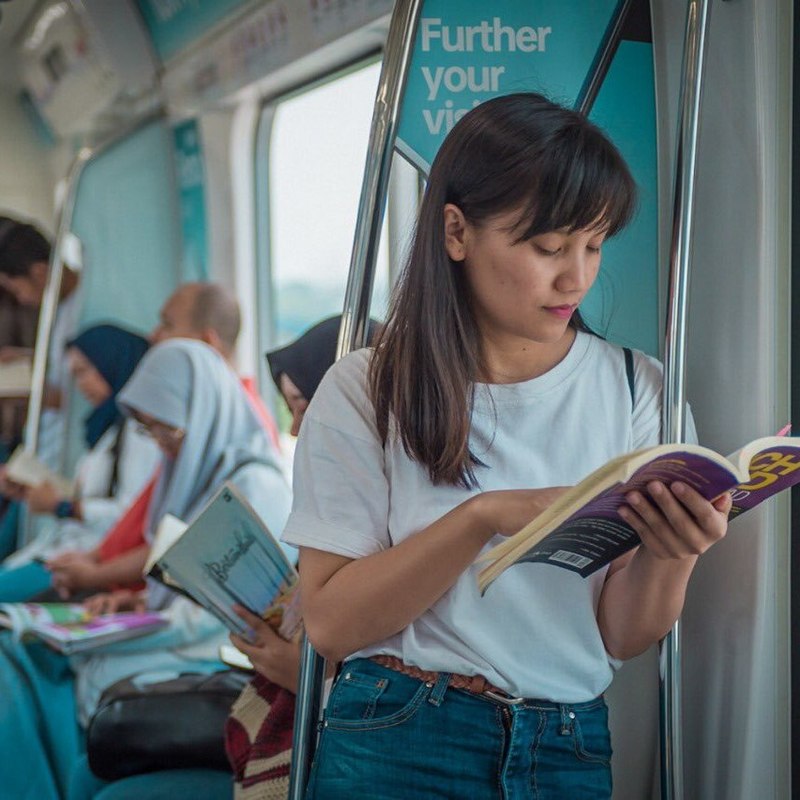 Senayan Station
Senayan is the first stop in the underground stations if one travels from the South. This station connects to office buildings in Sudirman as well as lifestyle destinations such as Lotte Mart, Ratu Plaza, and FX Sudirman. Plaza Senayan and Senayan City as one luxury shopping centres in the area are easy to reach on foot. People often get here to try electric scooter GrabWheels or play skateboard as it is also close to Gelora Bung Karno Sports Complex (GBK).
Istora Mandiri Station
It's the closest point to the main gate of Gelora Bung Karno Sports Complex (GBK) at Jalan Jenderal Sudirman. The station is located near Istora Stadium and Jakarta Convention Center (JCC) Senayan where many sport and big events are held. Of course, many people get off at this station to exercise, running or visit Hutan Kota and have a great coffee at Kedai Inn. For those take exit via SCBD, short walk to Sudirman Central Business District to find a number of lifestyle establishments including Pacific Place Mall, hard Rock Cafe, Beer Hall, and much more available at Senopati and Gunawarman by the end of the road.
Bendungan Hilir Station
Bendungan Hilir Station is located in the intersection between Jalan Jendral Sudirman, KH Mansyur and Prof. DR. Satrio. It's within an easy reach to Bendungan Hilir culinary hub and it also connects to a list of lifestyle destination City Walk Sudirman, Lotte Shopping Avenue, Ciputra Artpreneur, Mall Ambassador, and Kuningan City Mall.
Setiabudi Astra Station
Located next to Astra Headquarter, this station is also close to City Walk Sudirman and Setiabudi One. Even though this location is dominantly office building, It still has easy access for anyone who wants to visit Epicentrum Walk, Plaza Festival, and Gor Soemantri Brodjonegoro by taking a short trip using Transjakarta or ride-hailing transportation.
Dukuh Atas Station
Dukuh Atas is also the major area that is undergoing development as an integrated location which connects a different variety of transportation such as Commuter Line, Trans Jakarta, and airport train at BNI City Station. As one exit the station, underpass entertainment is frequently there where the number of street musician performances on the street and many people play the skateboard or just sit with friends while waiting for crowdy rushing office hours. It also closes to instagenic park near Sudirman Commuter Line Station.
Bundaran Hotel Indonesia (HI) Station
Bundaran HI station is in the heart of Jakarta where Patung Selamat Datang will welcome anyone as one exit the underground station. This is the biggest station that spans through Jalan Thamrin with many different exit doors that connect to Grand Indonesia Shopping Centre, Plaza Indonesia, Thamrin City. Exit to Transjakarta station to get to Sarinah, culinary hub at Jalan Sabang, Monas, and City Hall or exit via Pullman Indonesia to get to attractions nearby.
Starting in 2020, phase II of the MRT Jakarta project will begin to connect the dot from Sarinah to Kemayoran. The biggest infrastructure project in the inner city of Jakarta is believed to gain the economic value in the future that span through Mangga Besar, Glodok, Kota Tua to Ancol as it has shown from the positive impact from the first phase of this transportation project in Big Durian.
#ExploreNOW!