Jakarta Good Guide offers walking tours through different parts of the city that highlight the rich history and vibrant culture of the capital.
A city is best explored on foot - it is the only way to soak up small details that might be lost on you when traveling by car, bus or train. Granted, Jakarta is not really pedestrian-friendly but that doesn't mean that walking around the streets of Indonesia's capital can't be intriguing and fun.
Jakarta Good Guide is a group of licensed tour guides that offer walking tours of the city on a daily basis. It is the brainchild of Farid Mardhiyanto who came up with the idea after he had travelled to London.
"There are so many different walking tours through London," he recalled. "I immediately thought, we should have something similar in Jakarta as well."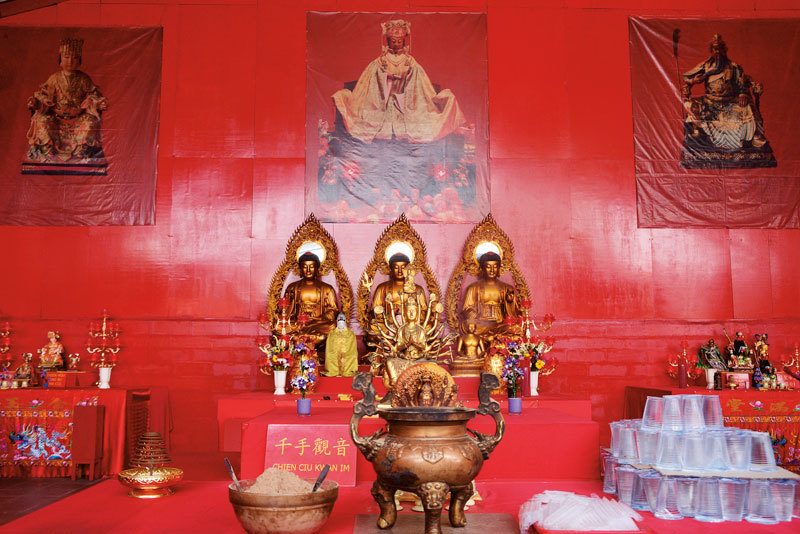 Consisting of a team of six guides, Jakarta Good Guide initially aimed to introduce the citys' most vibrant neighborhoods, such as Kota Tua (Old Town) and Glodok (Chinatown), to tourists.
"After we received media coverage in the local newspapers, we suddenly saw a growing interest among Indonesians to join our tours," Farid said. "So we gradually added more routes and tried to become more creative. We now offer museum tours and evening walks, for example. But the most popular ones are still our walking tours of Kota Tua and Chinatown."
NOW! Jakarta recently joined Jakarta Good Guide's tour of Chinatown, the bustling area in West Jakarta with quite a few hidden gems and a rich history.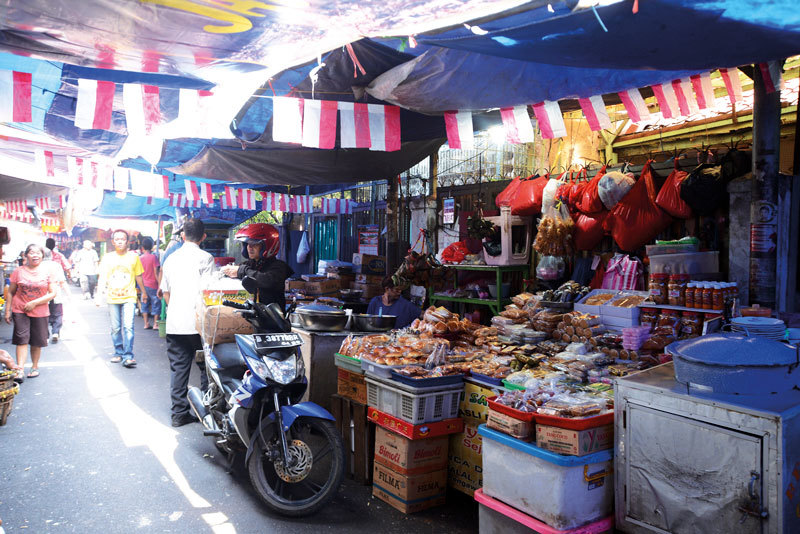 We met tour guide Indra Diwangkara and the rest of our group (one Indonesian, one Canadian and one American - the foreign couple told us that they found out about Jakarta Good Guide on Trip Advisor) at Candra Naya, a house built in 1807 and for a long time home to Khouw Kim An - the "last Major of the Chinese" during Dutch occupation - and his family. The building, which features a traditional curving roof and moon gates, was in danger of being demolished, but thanks to protests of heritage groups and the local community, Candra Naya was partly restored. It now stands firm in the midst of modern, high-rise buildings - a silent witness of times past. Today, Candra Naya is often used for weddings and other events.
Indra then led the way to Pantjoran Tea House, located in a beautifully restored building that once housed the famous Chung Hwa pharmacy. After the pharmacy went out of business in 1957, the house was abandoned for many years before undergoing renovations. The Pantjoran Tea House was opened in March 2016, inspired by the story of Chinese captain Gan Djoe and his wife, who used to provide free cups of tea on their porch for passersby, sometimes more than eight pots a day. Paying tribute to Gan Djie's generosity, the Pantjoran Tea House continues the tradition - and we were more than grateful for having a cup of tea after having walked in the glistering heat.
The tour continued through Petak Sembilan market, which is as fascinating as it is unnerving - perhaps the more faint-hearted among us will take issue with the stench or the desperate screams of chickens and roosters being slaughtered. But this is also the "real" Glodok: the narrow street is so crowded that it can cause a major congestion when a motorcycle wants to pass by a becak.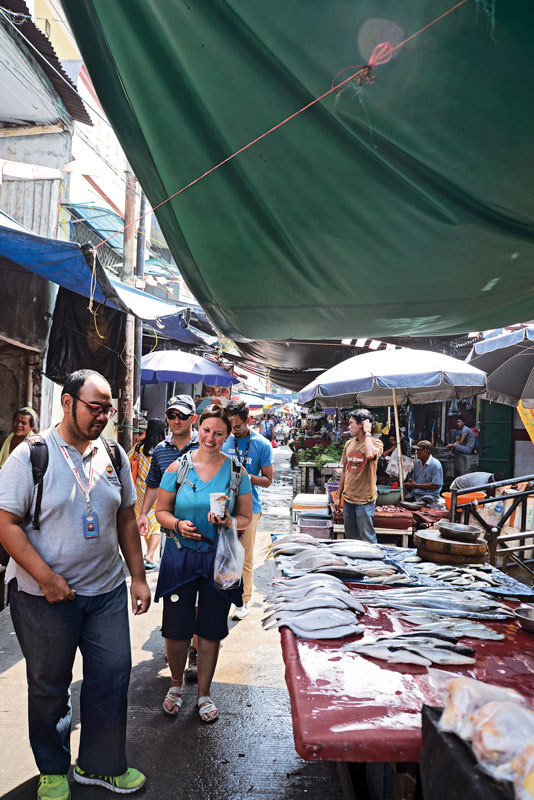 At the end of the road awaits Dharma Bakti, the oldest Chinese temple in Jakarta. Completed in 1650 and a place of worship for the Chinese community from all around the city as well as the center of festivities during Chinese holidays, the main building of the temple alongside many antique sculptures were destroyed by a fire in March 2015. The temple will gradually be restored to its former beauty - while it has already been reopened, the restoration process is not yet complete.
We then made our way to Catholic church St. Maria de Fatima, just around the corner from Dharma Bakti, where a colourful statue of St. Maria de Fatima flanked by two Chinese lions greeted us benevolently. The building originally belonged to a wealthy Chinese family in the area before it was transformed into a church, yet maintaining an eye-catching wooden ceiling.
The Dharma Jaya temple across the street is over 260 years old and features a unique roof with dragons and birds perching on it. Because the original temple was too small to accommodate the congregation that regularly flocks here to pray, a new construction has been added in the back. The typical red lanterns hanging from the ceiling, the altars around the hall, and most of all, the distinctive smell of burning incense give this temple a decidedly spiritual and emotional feel.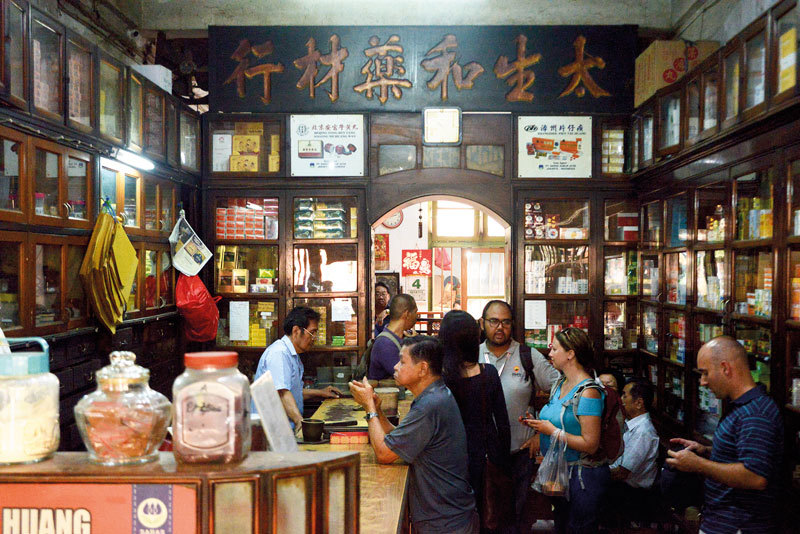 After buying freshly squeezed orange juice from a street vendor, we strolled up to Gang Kalimati (Dead River Alley). The tiny alley was once a river, used to dispose the bodies of the dead during the anti-Chinese massacres that shook the country in the 1960s. The ghosts of the past rest, however, as Gang Kalimati today is renowned as a culinary hotspot for street food. Vendors happily offer their fare to passersby, and it is hard not to linger and give the many different dishes a try.
Our tour of Chinatown ended at the legendary Kopi Es Tak Tie, a local coffee shop that was first established in the 1927 and has followed a simple approach by serving good and no-nonsense coffee. It also offers simple and hearty Chinese cuisine, but it is the coffee that has made people come back for more over nine decades. Framed photos of celebrities and politicians who already had a cup of coffee here grace the walls - including current President Joko Widodo.
It was the perfect place to unwind after exploring Jakarta's Chinatown. From here, we parted ways. Jakarta Good Guide's tours are for free, but they are happy about tips - you can give as much (or as little) as you like, depending on how satisfied you were with the tour.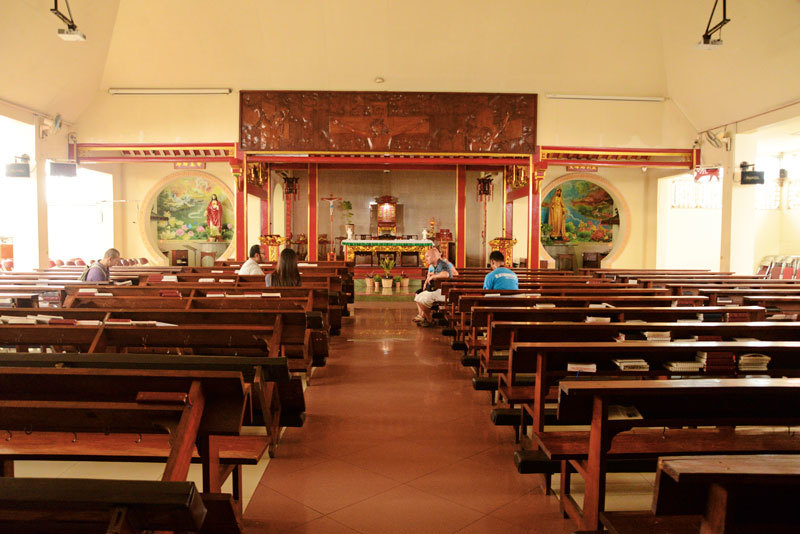 "Jakarta Good Guide is not my full time job yet," said Farid. "But the tipping system works surprisingly well. I hope that we can find a way to turn this into a fully functioning business model at some point."
It almost felt surreal to hail a taxi and drive back to the more modern and glamorous South Jakarta. But that is the beauty of this city and the reason so many have become addicted to living here: Jakarta has so many different and exciting faces, and we never grow tired of discovering them. The Jakarta Good Guide does its best to help and lead the way.
For more information about Jakarta Good Guide, visit www.jakartagoodguide.com or follow them @jktgoodguide on Instagram.