What better way to celebrate Lunar New Year than exploring Jakarta's China Town Glodok? At the end of January, right before Chinese New Year, the Italian section of Indonesian Heritage Society organised a tour to Glodok: tea house, decorations, red lanterns, traditional pasar (market). And dim sum, of course.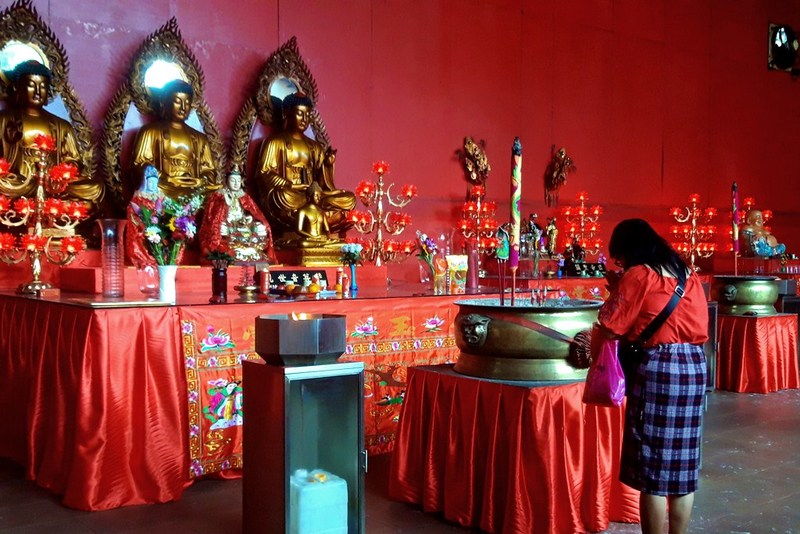 We left "the bubble" in the early morning, starting the day at Pantjoran tea house sipping oolong tea and chatting with the owner who told us the ancient tradition to offer tea on the street. You can see even today pottery and cups outside the tea house, on the main street: everyone can stop and drink. Why drink hot tea when it is so hot outside? Some explanation is needed for Italians and coffee fans such as ourselves: a long time ago drinking tea was a good way to drink safe and clean water because one needed to boil it. Easy and tasteful.
After a restoring cup of tea we had a look at a medicine shop to discover the secrets of traditional Chinese medicine. We saw spices, seeds and roots in wooden boxes with Chinese characters painted on the top. In a glass jar was a precious Korean ginger: useful if you need a tonic or to boost appetite. The group of women stepped back at once: thank you, we said, but we don't need to increase appetite right after Christmas and before Chinese New Year!
We enjoyed street stalls decorated with red lanterns. Our guide and IHS co-chair explained the Chinese zodiacs: this is the year of the Pig and this is why we saw so many golden pigs around the streets.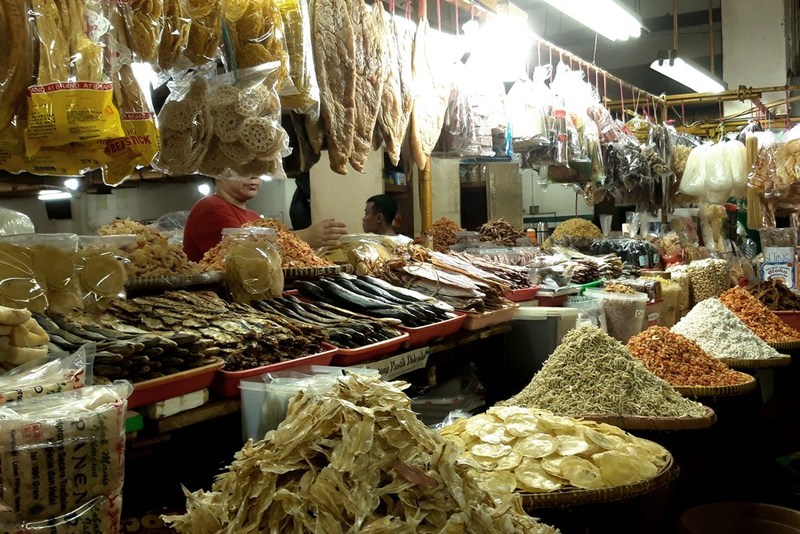 Some lanterns and many pigs later, we entered the Wet Market, in the basement of Pasar Glodok: jars full of candies, dates, cashews and dried fish. Every kind of dried fish you could think of: shrimp, anchovies, squid and even shark fin.
We saw sea bass, and observed a group of men cleaning a ton of shrimp, sea cucumbers and fish we could not recognise. Vendors were so friendly and proudly showed us their products.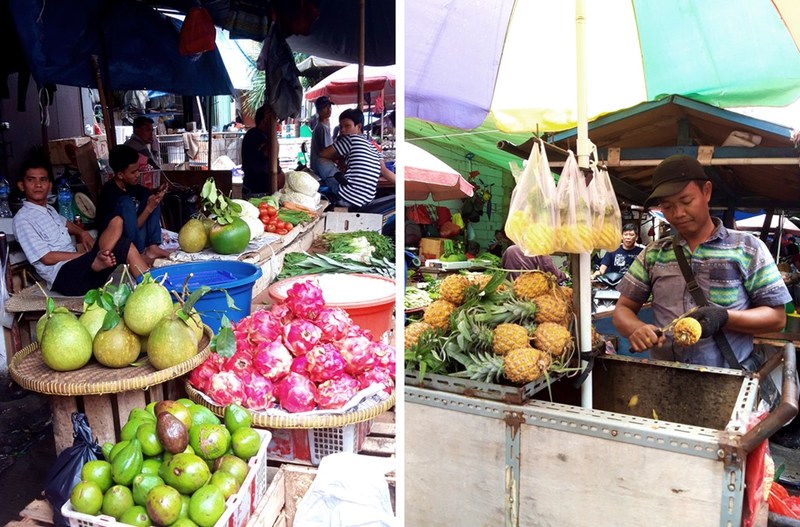 Outside we walked in the market looking at colourful fruits, different kinds of vegetables and the delicious smell of sweet pineapple. Walking in a traditional market means discovering new fruit and food: we asked "What is this? And this? How can I cook that?" all along the stroll in the market. Banana flowers, bamboo for soup, palm fruit, we discovered a new world of food and taste. Poultry still alive in wooden cages, basins full of eels and frogs, an Asian market is quite impressive for Europeans who usually buy meat at a supermarket. But this is how traditional markets work.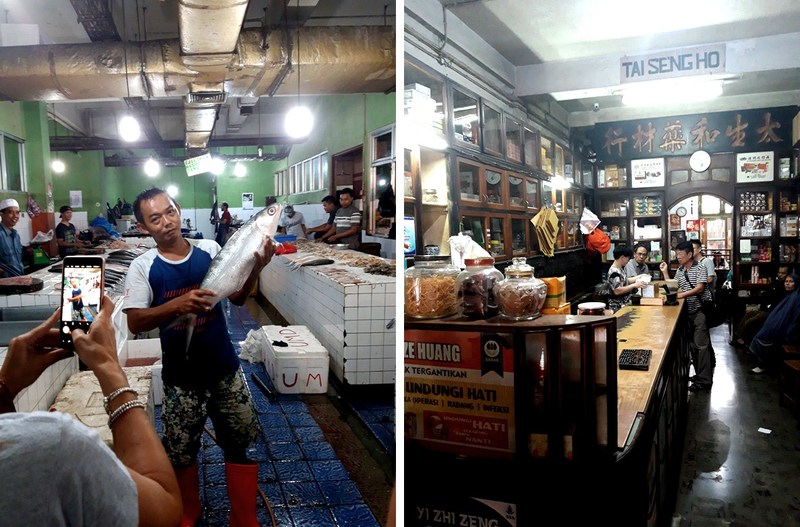 After shopping it was time for prayer. We visited two Buddhist temples in Glodok. Entering Vihara Dharma Bhakti, or the Temple of Goddess of Devotion and Mercy, we fully took in the holiday atmosphere. Some people were wrapping incense sticks for devotees and our guide showed us big red candles that families or companies usually offer during Lunar New Year at temples. In a nearby hall some devotees were washing and careful cleaning all statues: water, flower and small brushes to clean temple before the big day.
Under a light rain we reached Vihara Dharma Raya or the temple of Glorious Obligation. Built in 1471 as a merchant temple it was restored in 1978 with the principal deity being Da She "the Great Envoy". Rounded by the smell of incense and red candles burning for family members, we could go through a real experience of peace and holiness after the crowed pasar.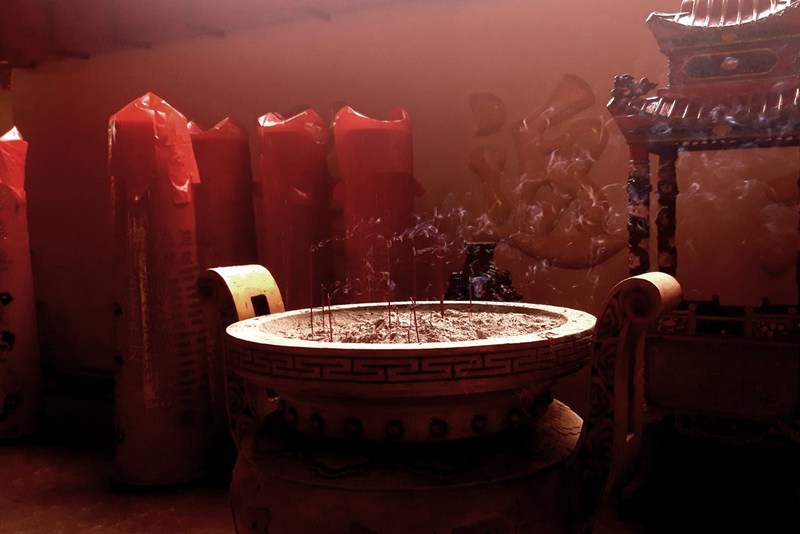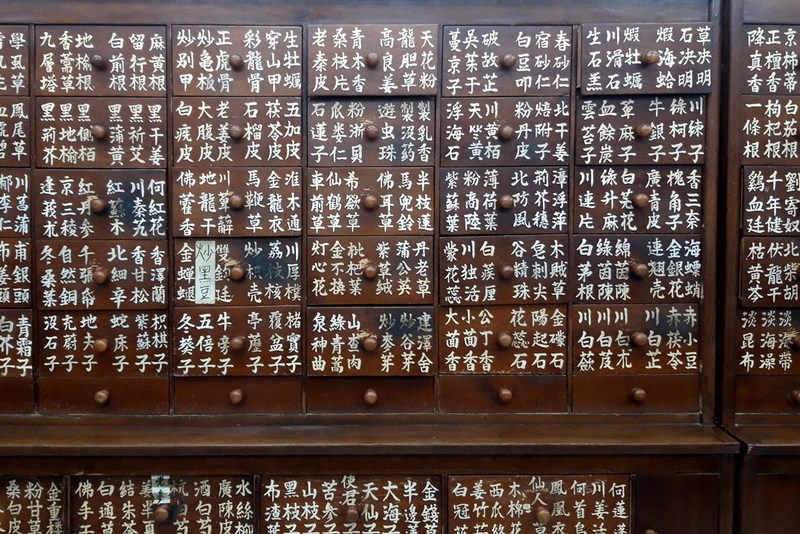 The upcoming storm didn't bother us as we continued our exploration of Glodok. After two Buddhist temples we walked to a Catholic Church dedicated to Santa Maria de Fatima. You should look carefully at the structure to guess that it is a church: the building and all decoration are in Chinese-style with the Santa Maria statue and a Cross on the roof giving away its religious connection. Until the middle of the last century, the building was a home of a Chinese family and only in 1955 it became a church.
On the left of the Church there is a Catholic School, Sekolah Ricci. Strolling nearby the entrance we could hear nothing but a deep silence even though more than 2500 students were reading and learning inside.
I think that to discover a new area and its traditions you should enjoy traditional food as well. Nothing is better than dim sum for lunch in China town. Siew mai, steamed bun with barbecue pork, lotus sticky rice and rice dim sum filled with shrimp. On the table even chicken feet, but only for the braves. To drink some Jasmine tea.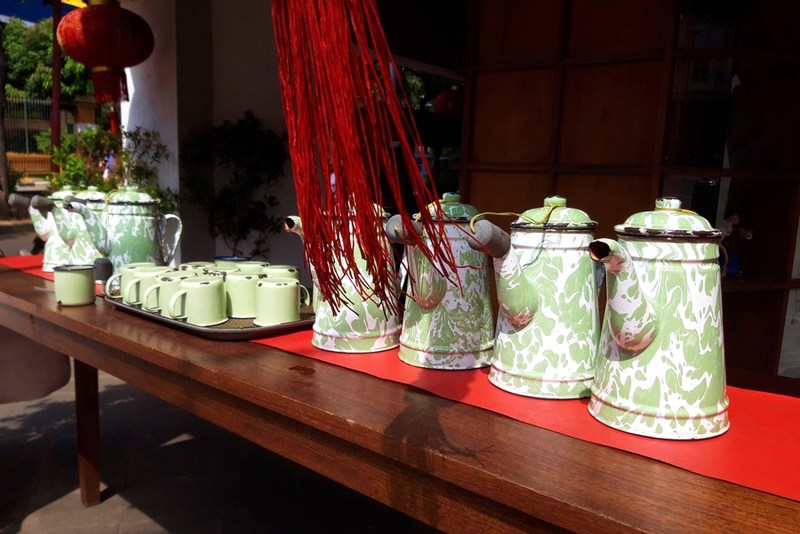 We enjoyed our trip to Glodok, discovering new traditions, new colours and new tastes. We tried to understand something more about Jakarta, a town we want to explore more everyday. Because you can not live and enjoy a new place without walking in the street between bajajs and motorbike (and trying to stay alive); without bargaining at the pasar with "sedikit Bahasa"; without been overwhelmed by colours and smells; without complaining about too hot, too "macet", too spicy but still loving it. Because you cannot enjoy Jakarta without tasting all the food the city has to offer.
---
Text by Valeria Russ. This article is originally from paper. Read NOW!Jakarta Magazine April 2019 issue "Money & Finance". Available at selected bookstore or SUBSCRIBE here.