Jakarta Aquarium, home to hundreds of mammals, reptiles, insects and various species of Indonesian marine fish, is officially open.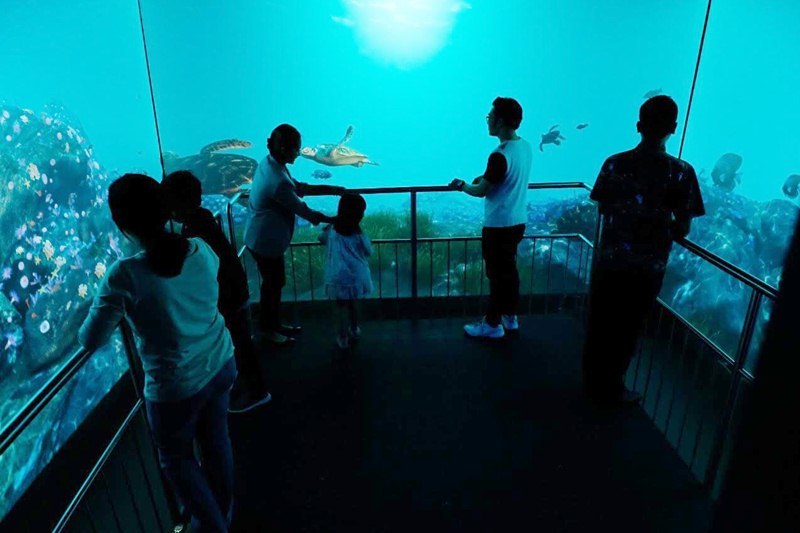 Managed by Taman Safari Indonesia, Jakarta Aquarium was officially opened on 16 October which inaugurated by the Minister of Maritime Affairs and Fisheries, Susi Pudjiastuti.
Designed to international standard, Jakarta Aquarium occupies 7,200 square meters on the floor of the Ground and Lower Ground floors of NEO Soho, a mall in West Jakarta. It's a place to conserve animals and nature in a concept that is a cross between education and entertainment. It opened to the public in April 2017, and was named "Indonesia's Leading Conservation Destination 2017" at the eighth Indonesia Tourism Travel Award
Jakarta Aquarium offers fun experiences for visitors to recognise Indonesia's underwater biodiversity. At Ocean Walkaway, visitors can get close to a tank full of sharks and stingrays. If that section is considered less challenging, visitors can try Aqua trekking by entering the main tank to swim directly with a collection of sharks, stingrays, giant groupers and other marine animals.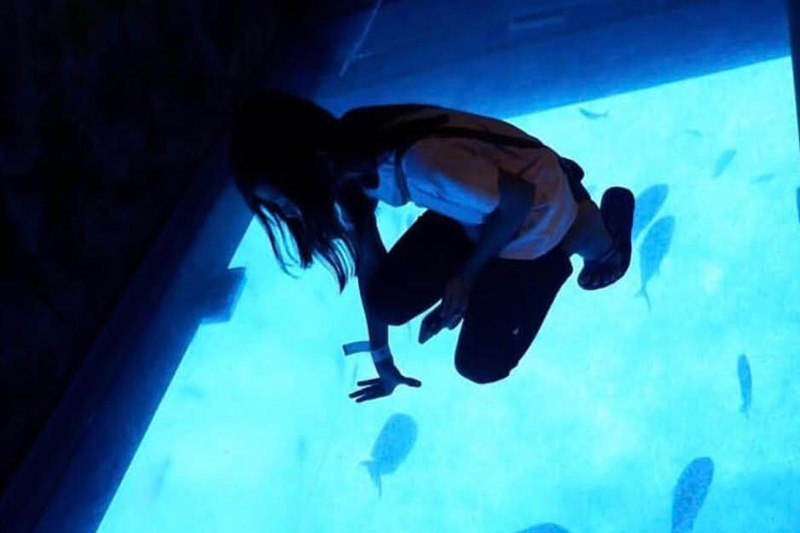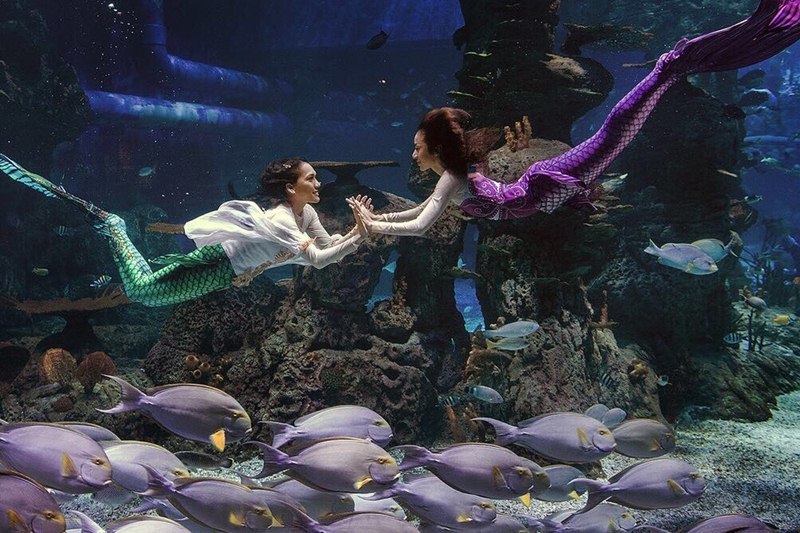 For kids who dream of meeting mermaids, there is a theatre show, "Pearl of the South Sea," produced by Australian producer Patrick Wilson. The show tells the story of the love a father has for his daughter who was cursed to be a mermaid. The mermaid dances along with many fish in the main tank. This regular performance is held in the Southern Sea Gallery zone.
Visitors can also directly touch the animals in the Mini Zoo, such as which python, various insects and binturong. There is also a Touch Pool zone for visitors who would like to try touching sea stars and sea cucumbers.
The technological features are also part of the attraction. Visitors can utilise various electronic devices such as tablet or surface in each zone to learn more. Wi-Fi facilities allow the visitors play the game "Quiz and Puzzle" through the Jakarta Aquarium application which can be downloaded via Google Play or App Store. The result of the game can be shared with the staff in exchange for a souvenir.
At the end of the visit, visitors can enjoy a meal at Pingoo, the on-site restaurant with a view of sub-tropical penguins that have been successfully bred by Taman Safari Indonesia.
Jakarta Aquarium
Neo Soho
Jl. Letjen S. Parman, No. 28
Jakarta
(021) 1500212
www.jakarta-aquarium.com