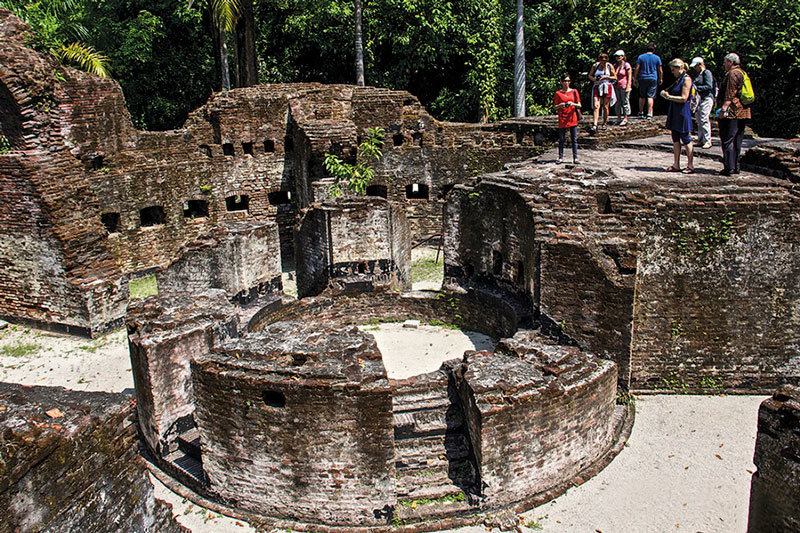 The Indonesian Heritage Society is a well-known and respected non-profit organisation based in Jakarta, and run by volunteers of all different nationalities, including Indonesians. The aims of this Society are to promote an understanding and appreciation of Indonesia's diverse culture through various interest groups. Most sessions are conducted in English. However, the Society also has foreign language sections, currently catering for Chinese, Japanese, Korean, French and Italian speakers.
So what are the main benefits to members? There are so many activities to fill your time through the Society! You can sign up for one particular group or several, depending on your time and interests. Joining these groups will not only help to expand your knowledge about Indonesia in an informal, welcoming atmosphere but will also expand your circle of friends.
A great way to get to know more about Jakarta and surrounding areas is by joining the Society's Explorers' Group and/or Heritage Tours. Both are led by our own experienced Tour Leaders and are an excellent way to make friends and learn more about Indonesia's capital city, Jakarta, and beyond.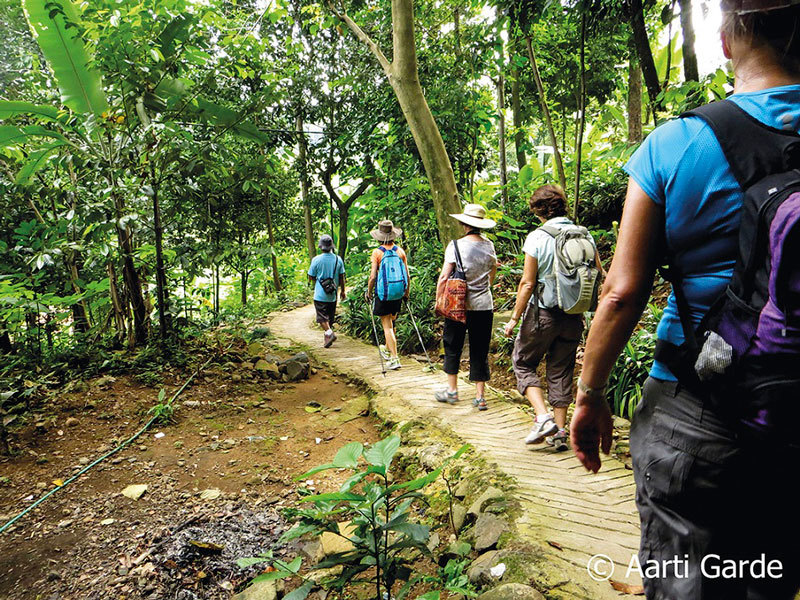 Explorers
This is one of the most popular activities at the Indonesian Heritage Society. It's a great way to meet people, experience Jakarta and surrounding venues, as well as to learn about Jakarta and Indonesia. Depending on how often you want to join tours or participate in the experiences, explorers have groups that meet weekly, bi-monthly, once a month or on Saturdays. The various language sections also schedule tours in their native language.
Members of each explorer group make arrangements for their particular group. Folders with hundreds of possible tours are housed in the Indonesian Heritage Society's library. Those who make arrangements for the encounter, complete information forms to keep our tour folders up to date. New tours must be approved by the board before being added to our folders.
Our tours cover a broad spectrum of experiences. We may visit a pasar (traditional market), factories, historic sites, temples, mosques, museums, take nature hikes and arrange for cultural experiences. All of these focus on some aspect of Indonesian culture. If one joins a Wednesday explorers group, they could soon be sharing tales of their experiences with Indonesian friends who have not been there despite a lifetime in Jakarta!
Heritage Tours
The Heritage Tours Group provides members with the opportunity to travel further afield in Indonesia, often to remote destinations not generally frequented by the average tourist. These small group tours are quite unique and often include travel to areas of historic significance, and cultural sites. Members often get to witness traditional ceremonies, and in certain areas, mingle with indigenous communities in villages where they can experience, first-hand, the wonders and mysteries of Indonesia's cultural heritage. Before each tour, members choose a topic to research about the region to be visited and during the tour, they build on knowledge about the region. Members are also assigned a specific, practical task for which they are responsible for the duration of the tour they join.
You can also consider purchasing our book, THE JAKARTA EXPLORERS: Cultural tours in and around the city. With the book you could attempt many of the tours on your own!
Museum information:
Benteng Heritage Museum
Jalan Cilame No. 18-20
Tangerang, Banten
T: +62 21 5579 1139
E: [email protected]
IG: @bentengheritage
FB: @bentengheritage
www.bentengheritage.com
Opening Hours:
Tuesday to Sunday 10am – 5pm
Closed on Mondays
Ticket price: 20,000 IDR