Each month we curate a range of bars or lounges that have the perfect combination of good drinks and delicious meals—not to mention a great environment—where one can kick back and relax after a long day at the office.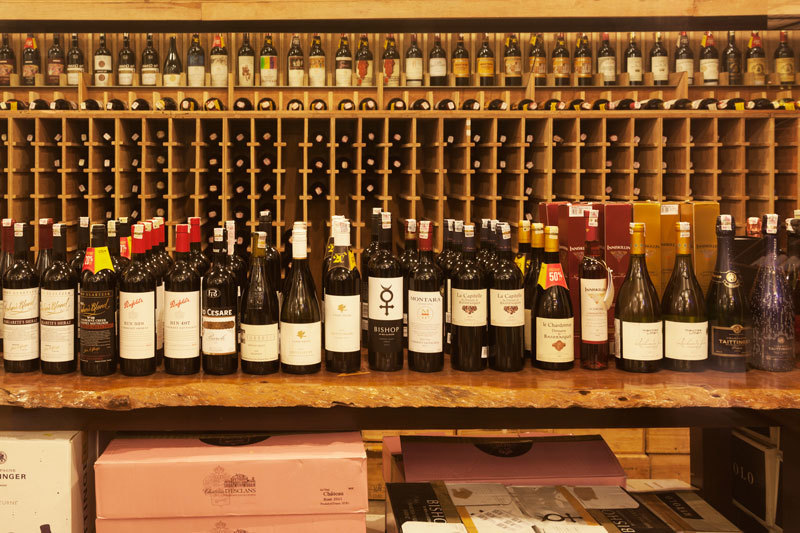 Burgundy
Located on the fourth floor of the Grand Hyatt Hotel Jakarta, burgundy—which spells its name with a lower case 'b'— is a cocktail bar that feels like one's living room. Comprising a chic, contemporary look and feel, burgundy—aptly named for the colour of its interiors— is furnished to create a spacious living room effect. A see-through wine cellar bar is the centrepiece and the main attraction, the room allows guests to choose a seat at the bar, a comfortable seat in a plush armchair or the cozy sofas and take in a view of the grand lobby or gaze at the iconic landmark of Jakarta, while enjoying good music and quality drinks.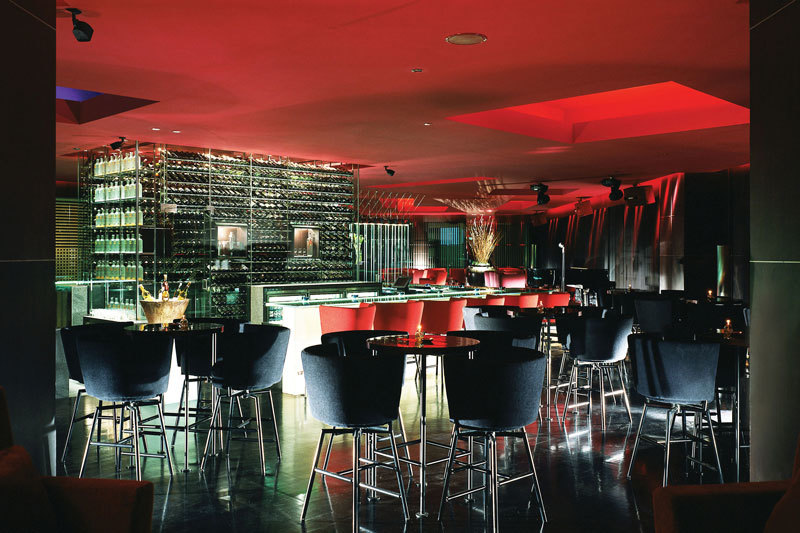 Of particular note is the signature cocktail, 'burgundy crush', which is a mix of vodka, cranberry and lemon. A live DJ plays from 9 PM. An array of light snacks is also available as is a full course meal including favourites such as sop buntut, mie goreng Jawa and nasi goreng, served until midnight.
Grand Hyatt Hotel Jakarta, Jl. M.H. Thamrin No. 28-30
FACE BAR
Open since 1997, Face Bar is a popular spot for for locals, the expat community and the business traveller. Adorned with artifacts predominantly from China, India, and Thailand, there is also a Chinese bed in imitation of an inn on the Silk Road.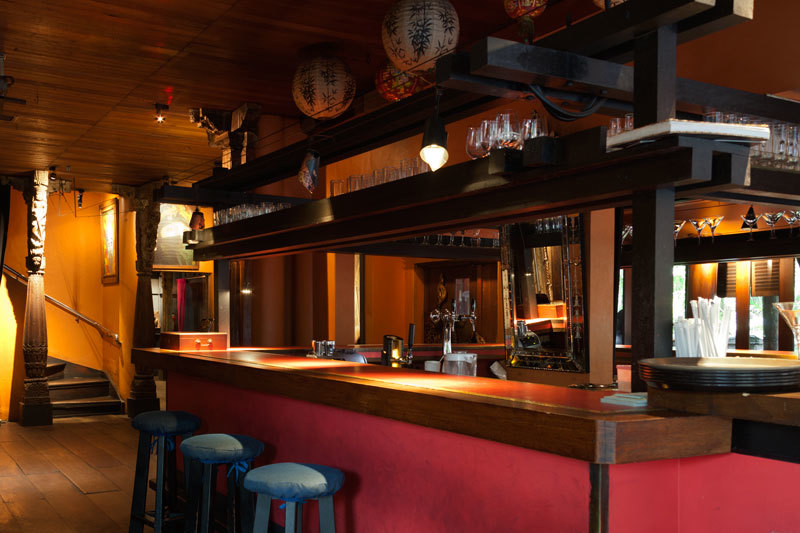 A well-stocked bar on the lobby level with a range of delicious Indian and Thai dishes, it is the perfect place for those looking for a great meal and fantastic drinks when spending time with friends and colleagues. Located in the heart of Jakarta's business district, the bar also features live music on Saturday nights.
Jl. Kusuma Atmaja No.85, Menteng
VIN+
Kemang is home to bars and related watering holes that have a multitude of options. Vin+ is one of them. Located along busy Kemang Raya, the space combines a coffee shop, spacious lounge and a large retail area with some top quality alcohol brands on offer. With a range of food and drinks available, the lounge, which is open after 5 pm is the perfect place to relax with a drink (some of which have whimsical names!) and a good feed, including high-quality steaks and similar grilled items.
A DJ plays at the location every night after 9 pm while a rotation of bands take the stage after 10. It is also open for breakfast everyday from 8 am. On Sundays, diners can order main course dishes at half price until 2 pm.
Jl. Kemang Raya 45B