A choice of cocktails in plush surroundings with a few nibbles thrown in is, perhaps, one of life's little pleasures. Each month we select the best bars in the city for you to spend a delightful evening.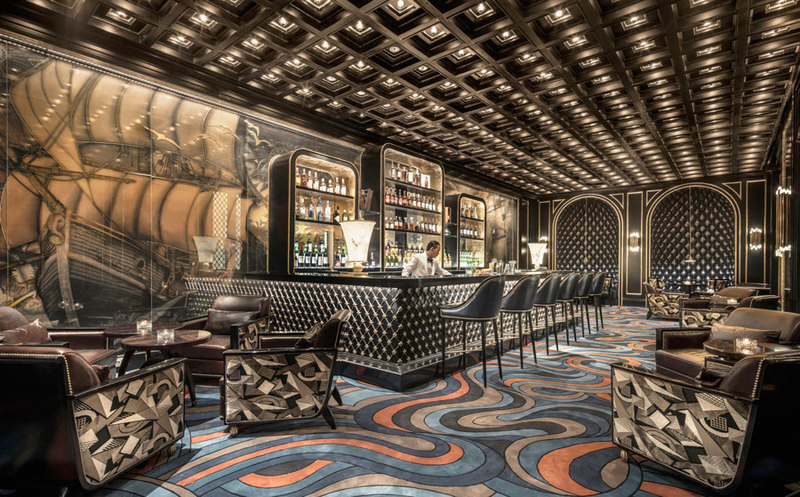 B.A.T.S. at Shangril-La Hotel, Jakarta
Located on the first floor of Shangri-La Hotel, Jakarta, B.A.T.S. reflects the ambiance of New York City at night by using decorative touches, such as nailed metal ceilings and raw red bricks that dominate the walls. B.A.T.S. also features a sports bar for those who want to catch a game. Guests may enjoy the acoustic band performance during dinnertime, then continue with drinks while the international resident band plays the hottest music around. Signature drinks that are recommended include long drinks Urban B.A.T.S. and the Screwdriver.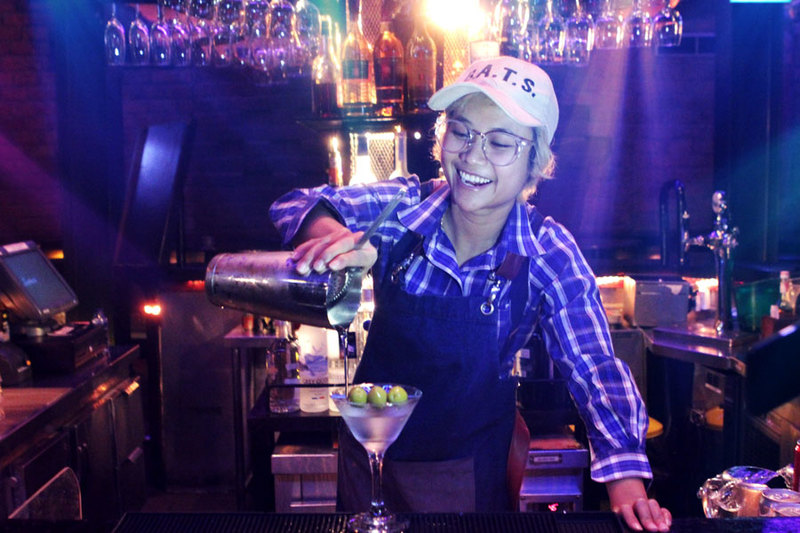 B.A.T.S. offers guests a lively dining and hang-out venue. Large portions of food—from appetisers to dessert— are on offer here. For those who enjoy steaks, there are plenty of options such as Wagyu beef. There are also burgers, pizzas and fajitas for those who are looking to order a full meal. The bar's happy hour is from 5 pm to 8 pm and dinner is served between 6 pm and 10 pm.
B.A.T.S
Shangri-La Hotel Jakarta Level 1,
Jalan Jendral Sudirman No. Kav. 1, Central Jakarta 10220
T: +62 21 2922 9999
IG: @shangrilajkt
FB: Shangri-La Hotel, Jakarta
E: [email protected]
http://www.shangri-la.com/jakarta/shangrila/dining/bars-lounges/bats/
This venue participated in the 2019 BRBCA. See the winners here!
---
Nautilus Bar at Four Seasons Hotel, Jakarta
Nautilus Bar is among Jakarta's latest destinations for relaxed—and refined— enjoyment. This seductive bar at the hotel's ground level is an intimate setting for handcrafted drinks and sumptuous small plates. The stunning art mural, depicting Jakarta's old Sunda Kelapa trading port, is a focal point anchoring the bar where expert bartenders wow guests with bespoke cocktails using home-blended ingredients.
In addition there are artisanal single-malt whiskies from the world over. Nautilus Bar offers a classic space for a quiet, contemplative drink in one of the cosy private booths appointed with rich, accented millwork panelling or at the bar. Relax while listening to a live piano music in the evenings.
Nautilus Bar
Four Seasons Hotel Jakarta
Jalan Jendral Gatot Subroto Kav. 18 South Jakarta 12710
T: +62 21 2277 1888
IG: @fsjakarta
FB: Four Seasons Hotel Jakarta
https://fourseasons.com/jakarta/dining/lounges/nautilus-bar/
This venue participated in the 2019 BRBCA. See the winners here!