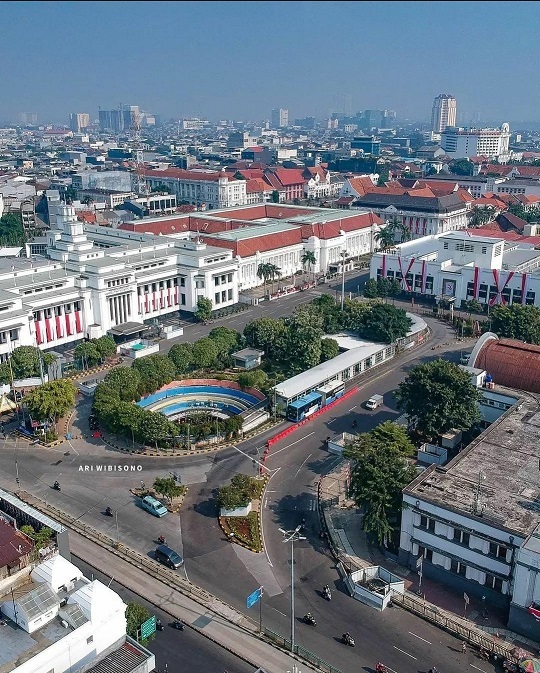 The DKI Jakarta Provincial Government is revitalising the historic Kota Tua (Old Town) area. The revitalisation project will see the Kota Tua area refurbished in 17th-century style, from the year 1627 to be exact.
The revitalisation and management for the Kota Tua and Sunda Kelapa areas is a joint venture between PT Jakarta Tourisindo (Jakarta Expereince Board/JXB), PT Pengembangan Pariwisata Indonesia (Persero), also known as Indonesia Tourism Development Corporation (ITDC), and PT Moda Intergrasi Transportasi Jabodetabek (MITJ).
The revitalisation began with the streets around the Kota Tua area such as Jalan Lada. Later on, a typology of pedestrians on the street will be made.
The DKI Jakarta government also plans to implement a low emission zone (LEZ) in the Kota Tua area, which means that no vehicles will be permitted to pass other than TransJakarta buses. In this case, MITJ is tasked with building and managing transportation, which will later be integrated into the area.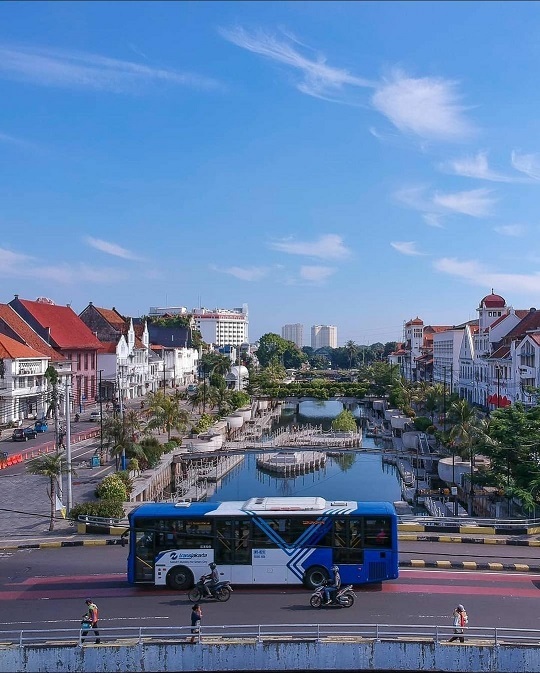 Batavia (present-day Jakarta), in its golden age, was considered a mini Europe in the archipelago. The city was developed by Governor-General Jan Pieterszoon Coen in 1619. It was surrounded by forts and canals that featured a combination of European and Asian style buildings. During its heyday, Batavia was a manifestation of the dominance and power of the trading partnership and mega-corporation, Vereenigde Oostindische Compagnie (VOC).
For 200 years, Batavia was the capital of the VOC. The beauty of the city is renowned around the world, thus earning the nickname 'Koningen van het Oosten' or Queen of the East. An English sailor, Woodes Rogers, during a visit in 1710 described, "The great houses and buildings around the city were neatly and orderly built. All around are beautiful gardens planted with fruits and flowers, decorated with springs, fountains and statues."
However, the beauty diminished along with the collapse of the VOC. Corruption and bankruptcy started to occur by the end of the 18th century, which contributed to the fall of Batavia along with flood disasters, diseases and overcrowding.
In the early 19th century, Governor-General Herman Willem Daendels decided to move the city centre to Weltevreden, which is now known as the Gambir to the Lapangan Banteng areas.
Remnants of Queen of the East can still be seen in Kota Tua. Currently, Kota Tua is considered a cultural heritage area, located between the areas of Central, West and North Jakarta. One of the main buildings there is the Gouvernerskantoor, which was converted into the present-day Fatahillah Museum. Other famous buildings there include the Bank of Indonesia Museum, Bank Mandiri Museum, Toko Merah (Red Shop), Café Batavia, and other colonial-era buildings.
As an 'Oud Batavia' (Old Batavia) conservation area, the Jakarta Provincial Government (Pemprov) has made several attempts to revitalise Kota Tua. For this latest revitalisation project, Governor Anies promised that this time it would implement a different method from its previous attempts through a more collaborative, grand and structured method.
Credit : AriWibisono