Jakarta is primarily associated with skyscrapers and glossy malls, but when it comes to recreation, the city has shown that it has more to offer than 'retail therapy'. In recent years, there have been many efforts to transform the capital into a city that is more family-friendly. This month, we would like to introduce you two new spots that you may consider for your next family outing on the weekend.
KALIJODO: JAKARTA'S FAVOURITE OPEN SPACE
From a notorious red light district to a family-friendly open space, Kalijodo Skate Park is one of the success stories of development in Jakarta during the tenure of Governor Basuki Tjahaja Purnama.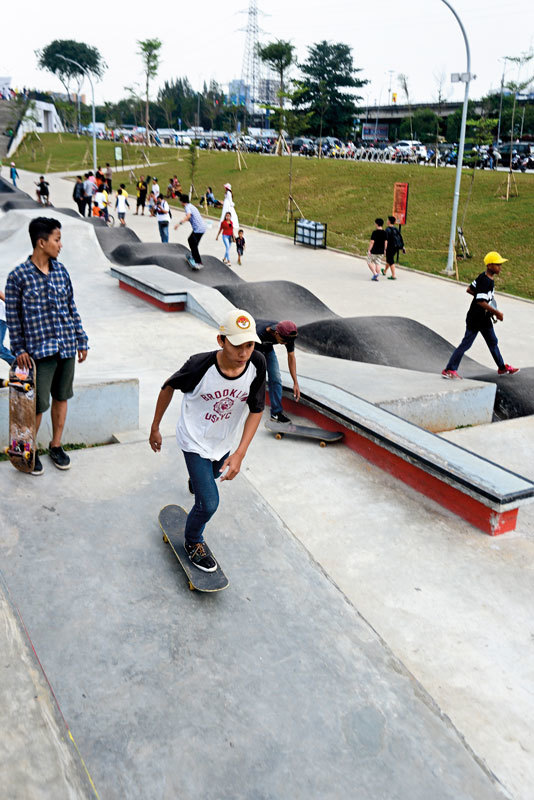 At this corner of North Jakarta, everyone is welcome to make use of the facilities. The rental bikes are free and the skate arena is surely an attraction for adrenaline-rush enthusiasts. The skateboards are available for rent too, by the way.
Since its opening in February 2017, Kalijodo has been a favourite go-to destination for Jakartans who hunger for open space and for other reasons, such as the fact that it's Instagrammable – the park is adorned with artsy graffiti and cosplayers willing to snap photos with you for some money. There's also an open food court where street vendors line up.
Families with children love the fact that there's a playground – a luxury for many living in the concrete jungle.
"I come here [to Kalijodo] every afternoon at 3 or 4 PM with my children. They love it. I find it cozy, safe and fun for the little ones to play. I wish there would be more swings or seesaws at the playground so the kids don't have to wait that long for their turns to play," said Linda, a mother of three and resident of Jelambar Jaya.
With a total area of 3.4 hectares, Kalijodo is one of 188 areas dubbed as 'open green space' (RTH) and 'children-friendly integrated public space' (RPTRA) in the capital. In addition to being a skate park, the complex also features fitness facilities, a multipurpose outdoor space, a jogging track and a mini indoor football field.
JAKARTA AQUARIUM
Located inside NEO Soho shopping mall, Jakarta Aquarium aims to give you and your family a whole new aquarium experience. Jakarta Aquarium is a conservation organization and part of Taman Safari Indonesia, which continuously works for the conservation of wildlife with more than 30 years of experience. Jakarta Aquarium officially opened its doors to the public this month, boasting more than 300 species, from leopard whiprays and pacific octopus to blacktip reef sharks, coconut crabs and many more.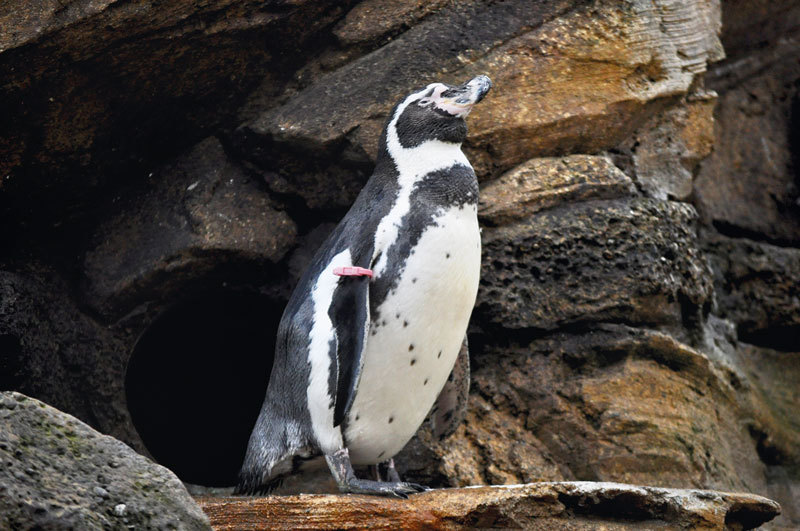 One of the highlights of the aquarium is the Penguin Enclosure where a number of Humboldt penguins are nurtured in a controlled environment that was built to resemble their natural habitat. The Humboldt penguin population is endangered due to overfishing activities which have drastically reduced their food resources. The breeding of these penguins belongs to Taman Safari Indonesia's programme to conserve and increase their population in a safe environment. The Humboldt penguins at Jakarta Aquarium are monitored closely 24 hours a day by wildlife experts and veterinarians with decades of experience in dealing with penguins.