Jakarta may not be the kid-friendliest place on earth, but it does offer its fair share of fun activities for the little ones. Moreover, there are plenty of options for families to explore near and around the city, sometimes no more than a few hours away.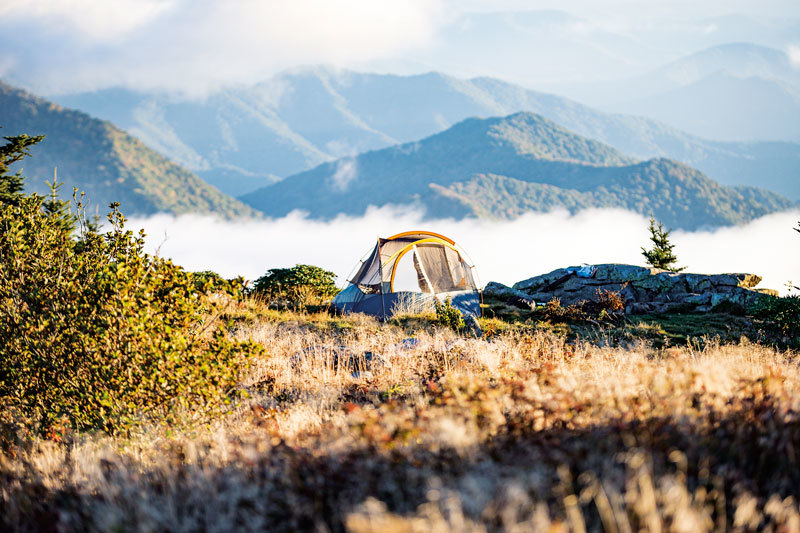 Surfing
One of the most popular getaways for Jakartans is Pelabuhan Ratu, located at the southwest coast of West Java, facing the Indian Ocean. While you're there, why not encourage your kids to take some surfing lessons?
Of course, surfing is not the easiest watersport, but many surfers insist that teaching their kids to ride the waves will instill important life lessons in them. For one, they learn how it feels like to fail, learn from their failures and try again and again until they finally manage to stay on the board and enjoy the sweet pleasure of letting the wave carry them back towards the shore. Surfing will also help kids to make better decisions because when they are on the water, they need to think clear and fast. Of course, water sports – any kind of sports, really – is a boost to your children's long-term health.
Walaka Surfschool in Pelabuhan Ratu, offers surf lessons for both kids and adults, as well as surf camps that usually take two full days. The instructors all have more than 20 years of experience under their belt and will ensure that this will be a holiday to remember, for yourselves and your kids.
Walaka Surfschool
BTN Batu Lawang
Citepus Pelabuhan Ratu 43169, West Java
www.walakasurf.com
Diving
Diving should be on everyone's list of activities when living in Indonesia, as the archipelago is home to some of the most diverse waters on the planet, and there is a whole new world of wonder and magic to discover under the sea.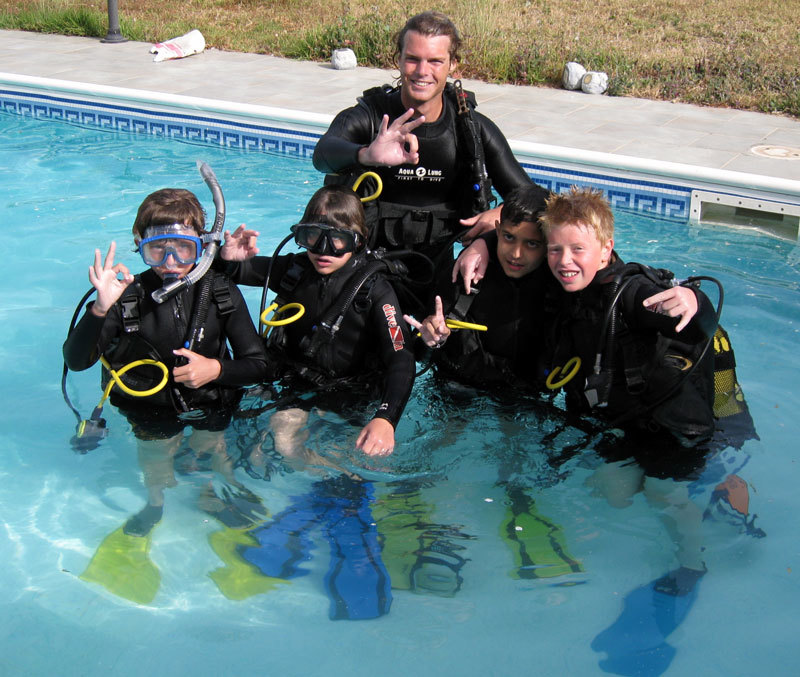 PADI, the Professional Association of Diving Instructors, is the world's largest recreational diving membership and diver training organization and also present in Indonesia. PADI courses range from minimal entry level to relatively advanced recreational diver certification. Its Bubblemaker programme offers kids an introduction to scuba diving. Children who are at least eight years old can use scuba gear to breathe underwater and swim around in shallow water – even without having any prior experience. In the Bubblemaker programme, participants will learn how to use scuba gear, how to clear a regulator and mask, and an overview of breathing do's and don'ts.
Another popular kid-friendly programme offered by the association is the PADI Seal Team, where young scuba divers are tasked with completing exciting missions, such as wreck diving, navigation and environmental friendliness. In addition to being great fun, this programme also teaches kids to show respect and take responsibility for the aquatic realm.
Bubbles Dive Center PADI
Jl. Guru Mughni No. 18, South Jakarta
www.bubblesdivecenter.com
Camping
Not everything has to be about water sports. One of the most popular family activities worldwide is camping – it's a great way of experiencing nature and the outdoors, especially for children growing up in an urban environment. Camping is also relatively affordable compared to spending your vacation in a luxury hotel, and it is a great way to break with the routine of your daily life as you get in some extra bonding time with the little ones.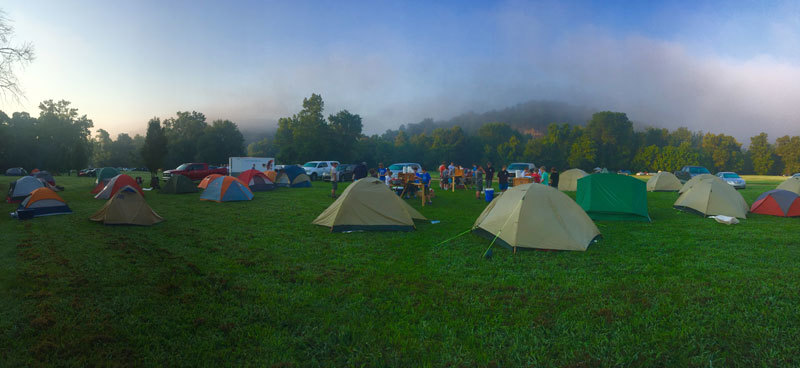 Mekarsari, located in Bogor, offers family camping at its fruit garden, filled with a plethora of fun activities. During your stay, kids will have the opportunity to learn how to plant seeds, paint Asian rice hats, go around the garden on a train and end the day with a mouthwatering barbecue and exciting bonfire in the evening before retreating into the family tent (for up to four people) and have a well-deserved rest.
Family Camp At Mekarsari Fruit Garden
Jl. Raya Jonggol, Cileungsi KM 3, Bogor
www.mekarsari.com
If you are not the most outdoorsy person yourself but would still like to introduce your children to camping as a way of getting to know nature, learning life skills and building character, Kiddos Fun Trip may be the answer. Regularly held by Kiddos Outdoor, an organization developed by and for outdoor recreation and education professionals and students aiming to reconnect kids with nature, these are all-inclusive trips – tent, mattress, sleeping bag, torch, meals – for the whole family. The destinations vary for each trip and include Gunung Pancar in Sentul, Situ Gunung in Bogor and Ranca Upas in Bandung.
Kiddos Fun Trip
www.kiddosoutdoor.com
[email protected]
A mere 45-minute drive away from Jakarta lays Villa Roso Mulyo, a fantastic campsite that might be the perfect choice for beginners and families with younger kids (below 10 years of age) who want to try camping as a pastime for the first time as everything is made as easy as possible. A visit to the camping ground includes a range of outbound programmes and entertaining activities like trekking, rafting and paintball. The tent as well as the mattresses and a nightly bonfire are already included in the price, as are all the meals.
Villa Roso Mulyo Sentul
Jl. Air Terjun Bidadari, Kp. Pasir Karet, Cijayanti, Babakan Sentul
www.rosomulyosentul.com
Hiking and Walking Tours
On the weekends, Jakartans like to seek refuge at Puncak and enjoy the cool breeze and fresh air. Take your kids on a walking tour through one of the tea plantations that are aplenty between Bandung and Bogor, located in the mountainous area and offering stunning views. There are also opportunities for horseback riding, cycling and other outdoor activities.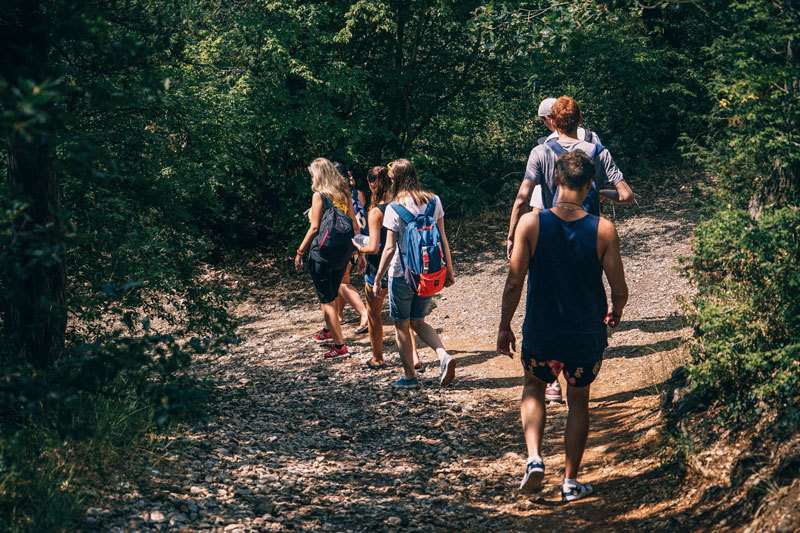 You might also want to check out idGuides who organize expeditions, including walks that have been specifically designed for families with kids - exploring the pine forests, rice fields while getting to know village life.
idGuides
[email protected]
T: +62-21 718 2816
idguides.net