Art, music, dance and more. There are a host of festivals happening around Jakarta at any time of year. Here's a look at some of the ways Jakartans gather together in celebration.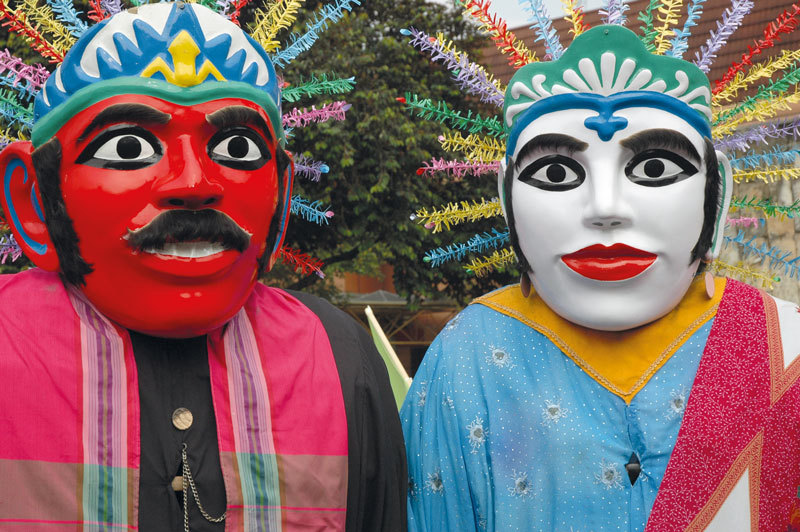 Jakarta Fashion and Food Festival
Jakarta Fashion and Food Festival (JF3) presents vibrant colours, daring designs, fabulous fashion, classy couture, scrumptious cuisine, and exquisite menus light up Jakarta's fashion and culinary scene. Collaborating with the Jakarta Tourism and Culture Office, PT Summarecon Agung Tbk has been organising this event since 2003.
Jakarta Culture Fest
Held in May, this festival celebrates Jakarta in all its glory. The focus on Betawi culture brings food, music and dance all in one event.
Festival Palang Pintu
This annual festival in Kemang brings the city together for a 2-day event in May involving food, dance and a bit of culture, too. Also making an appearance are the ondel-ondel, the larger than life puppet figures that are often seen around Jakarta.
Festival Mandi-Mandi
The Mandi-Mandi Festival at Kampung Tugu is a highly anticipated event for descendants of Mardijker – Portuguese freed men hailing from India, Africa and Malay Peninsula who were brought to Batavia by the Dutch in 1661. Mandi-mandi is the peak of a series of cultural traditions that begin with Rabo-Rabo Festival on New Year's Day. Both festivals are geared towards making sense of their life journey in the year that has passed and the one that is yet to unfold.
Festival Condet
This East Jakarta festival takes place every year, in July, along Jl. Raya Condet and sees large crowds gethering for a day of dance and cultural entertainment. It also includes a parade.
Jakarnaval
This festival, which has been celebrated annually since 2013, sees throngs of people in the city gathering to take in festivities including local artists and other popular forms of entertainment. Held in July, it celebrates the city's birthday. This festival, too, includes a large parade.
Festival Lebaran Betawi
This annual festival, held in July, celebrates Betawi arts. In recent years, it has celebrated tanjidor music, the Betawi music orchestra and a variety of traditional dance and theatre performances.
Ramadhan Jazz Festival
This music festival, held in the middle of the Ramadan month (this year, in late May) is the only one of its kind during the period. Held at the Cut Meutia mosque, it supports artistic and social causes.
For more information, visit www.jakarta-tourism.go.id