Do you want to ride your bicycle? Now, you can cycle to Golf Island in Pantai Indah Kapuk (often just called PIK) and stop by to shop and relax at Pusat Sepeda.
2020 was the bicycle's best year in decades, especially in Jakarta. Covid-19 brought about a dramatic increase in bicycle sales, a surge in exercise, a desire to bask in the sun and heightened anxiety over public transportation, which have led to a so-called "bike-boom". Cycling enlivens the daily lives of many people in the city even those who were not previously interested in that kind of sport.
Cyclists' interest in exploring the Pantai Indah Kapuk area has also increased. The new premium area of the capital is indeed designed to provide comfort for pedestrians and cyclists. This has prompted the developer of the area, Agung Sedayu Group, to improve facilities for them by dedicating an area of 9,941 square meters to meet the needs of a healthy lifestyle by establishing a Pusat Sepeda (bicycle centre). It is designed to complement the cycling experience by featuring a variety of bicycle shops, bicycle parking lots and recreation areas.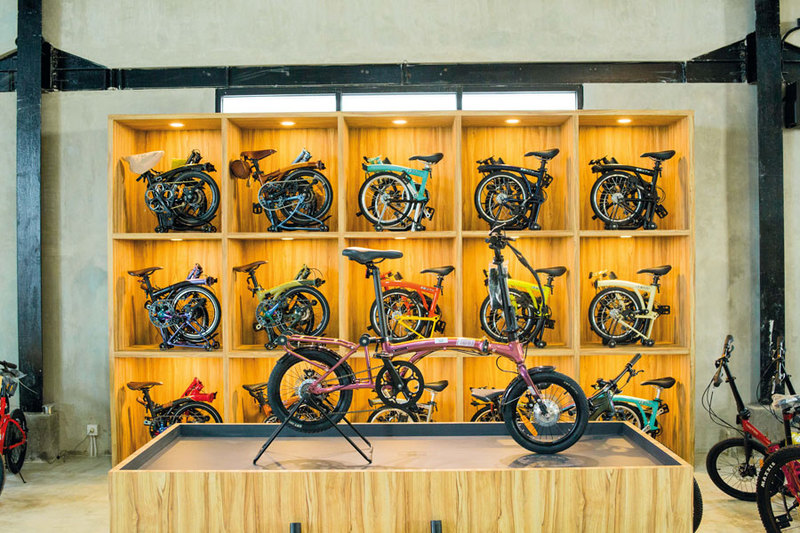 Located in the Pantai Kita area, PIK, which can be reached via a bridge from the neighbouring island, Golf Island and the PIK 2 area, which is called the Riverwalk area. Dominated by three buildings that are the main occupants, namely Build A Bike, ATR Cycling, and Pacific Bike—several names of bicycle shops that are familiar to cyclists and the general public. The three of them served various bicycle brands, as well as spare parts and other complementary items such as accessories, clothing and shoes. In addition, to complete the cycling experience, exclusive restroom facilities are provided that can be used for bathing and of course bike racks and culinary snacks are also here to satisfy hunger and thirst after cycling.
Supporting exercise awareness and maintaining a healthy life, Build A Bike gives a special shopping experience in a large showroom area. Road bikes, mountain bikes, e mountain bikes, to folding bikes from the Trek, Patrol, and Dominate brands can be found here. In addition, visitors are also offered a series of bicycle equipment, upgrade components, clothing, to service and installation of bicycle components. Some of the bikes to highlight are the Emonda SLR Project One, the Madone SLR Project One, and the Supercaliber from Trek; E-SIX S, 691 EVO S, and C091 from Patrol; as well as CTR, CXC, and Rapide from Dominate.
ATR Cycling was founded with the aim of becoming a place to fulfil the needs of quality and complete cycling. Starting from an online store in various marketplaces, ATR Cycling officially opened its first retail store in November 2020. Here, ATR Cycling offers various well-known bicycle brands such as United Bike, Avand, Genio, 3Sixty, Shadow, Rubick, and LaPierre. Spare parts and other accessories with various variants can also be found inside the ATR Cycling shop. Apart from bicycles, visitors were also offered new products, namely the e-motor released by United E-Motor, which is present as an environmentally friendly vehicle with a modern design.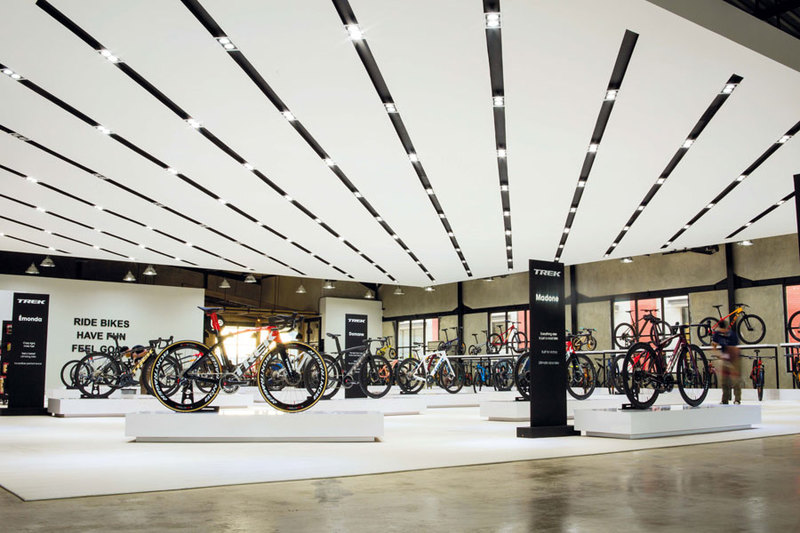 Pacific Bike is a bicycle brand from Indonesia that was born in 1995. This bicycle manufacturer offers a variety of mountain bikes, city bikes, BMX, folding bikes, and children's bikes at high quality and affordable prices. Visitors can find Pacific, Syte, Exotic, Blackbox, and Unior collections at the Pacific Bike Bicycle Center branch.
Pusat Sepeda is open every day, and visitors can enter the area from 9am to 9pm Monday to Friday and 6am to 9pm on Saturdays, Sundays and public holidays.