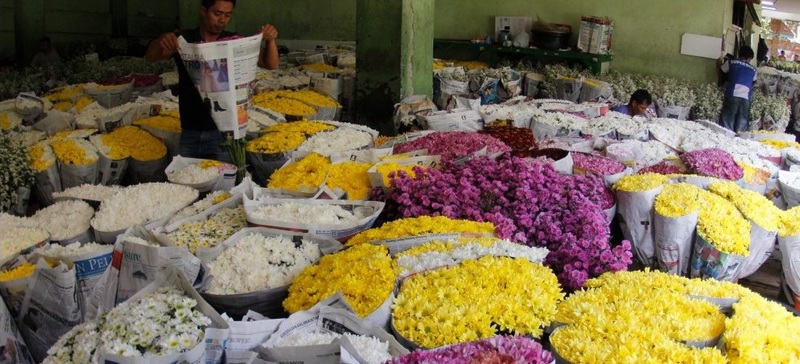 In the Western area of Jakarta, you might've heard of the most famous flower market in Jakarta: Pasar Bunga Rawa Belong, which means Rawa Belong Flower Market. Located at Jalan Sulaiman No. 56, Kebon Jeruk, West Jakarta, this flower market is famed for being the largest wholesale flower market in all of Southeast Asia.
Rawa Belong is also known as a historical area before it became the present-day flower market. It was previously notorious as the hangout place of several prominent Betawi figures, one of them being 'Si Pitung', a legendary 19th-century bandit in Batavia.
Today, the two-storey flower market stands on a 5,000sqm land that accommodates over 400 merchants, all of who directly display and align the flowers they sell at the centre of the market, granting visitors a clear view of the variety of flowers available.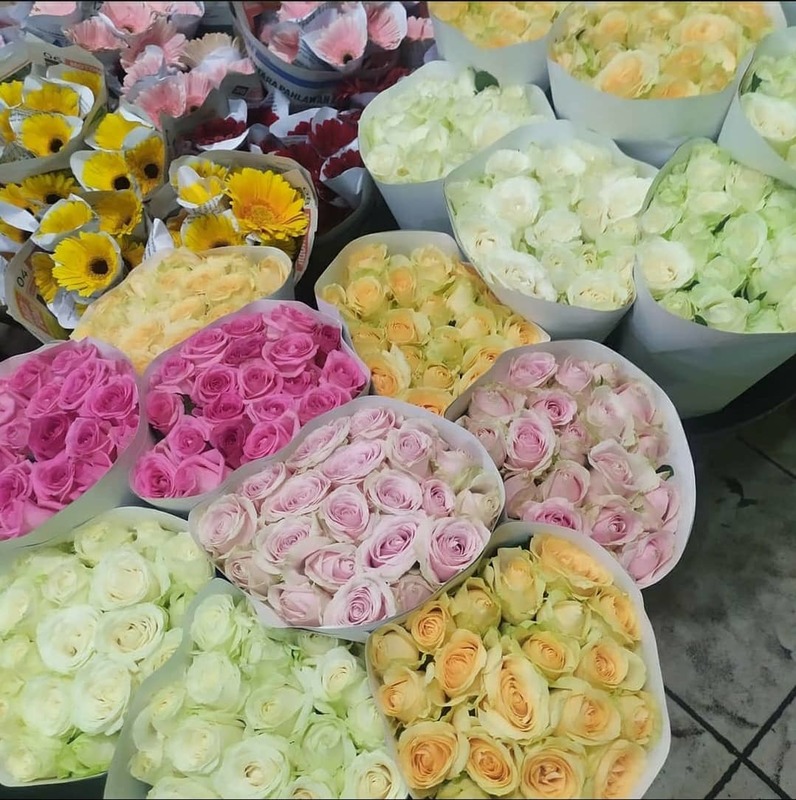 At Rawa Belong Flower Market, visitors will find a wide range of flowers, from freshly-cut flowers sourced from various cities across the archipelago to dried bouquets and flower boards. Some of the flowers visitors might come across at the market include colourful roses, chrysanthemums, sunflowers, lilies, dahlias, gerberas, orchids, lotus flowers, birds of paradise, heath asters, hyacinths, daffodils, baby's breath and many more, though it's not impossible to find imported flowers such as orchids from Thailand, lilies from Vietnam and even gypsophila from The Netherlands as well.
Open round-the-clock, you'll need to know the specific time fresh flowers are delivered to this massive floral haven to get the most vibrant options. Fresh flowers sourced from Sukabumi and Bandung arrive between 2am – 6am, while flowers sourced from the Sumatra region are delivered between 2pm – 9pm.
The flower market is divided into three blocks: Blocks A and B are where visitors can find freshly-cut flowers, bags of petals and buckets of flowers, while Block C is where you'll find decorative flowers from 'papan bunga' (flower boards), artificial flowers, ornamental plants, wedding décor materials and more.
The price range of the flowers at the market varies but are mostly highly affordable, depending on the type of flowers and the volume of which you purchase. Prices of flowers may occasionally increase by 70% - 100% during special occasions such as Valentine's Day, Mother's Day, Lebaran, wedding seasons, etc.
Credit : @ocha_nenk