For three decades, Taman Safari Indonesia (TSI) in Cisarua, West Java, has provided a sanctuary for urban families wanting to get a glimpse of nature. On weekends and holidays, the safari park has always been busy with visitors driving their own vehicles around the facility, rolling down windows and taking pictures of the freely roaming animals.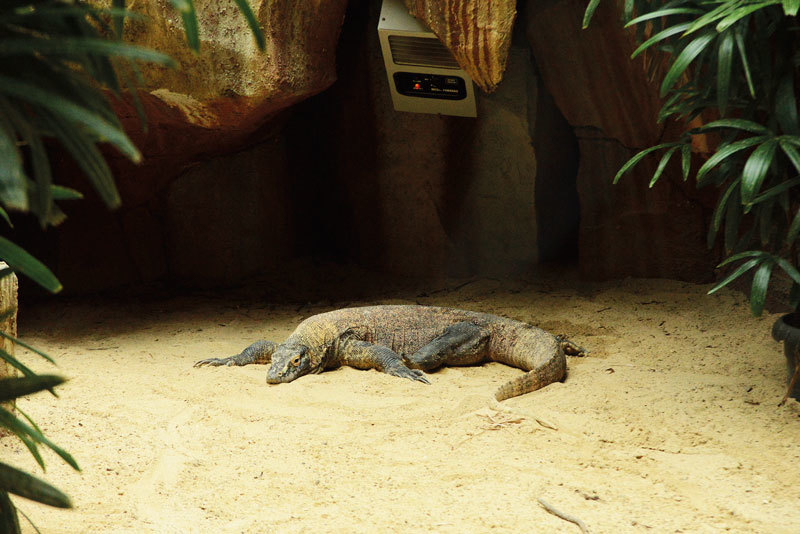 Established in 1986, TSI is Indonesia's first wildlife preserve, home to both rare and non-endangered species. Built on 50 hectares of land in what used to be a tea plantation at the foot of Mount Pangrango, it has since expanded to more than 170 hectares and two other locations across Java and Bali.
"It is a sanctuary for roughly 2,600 animals, most of which are from Africa and Indonesia. We have beautiful rose pink greater flamingoes, curious zebras and camels, and of course, the kings of the jungle such as lions and tigers. We are especially proud of the fact that we have successfully bred 107 Sumateran elephants. The oldest one is 25 years old," said Zain, a guide at Taman Safari Indonesia.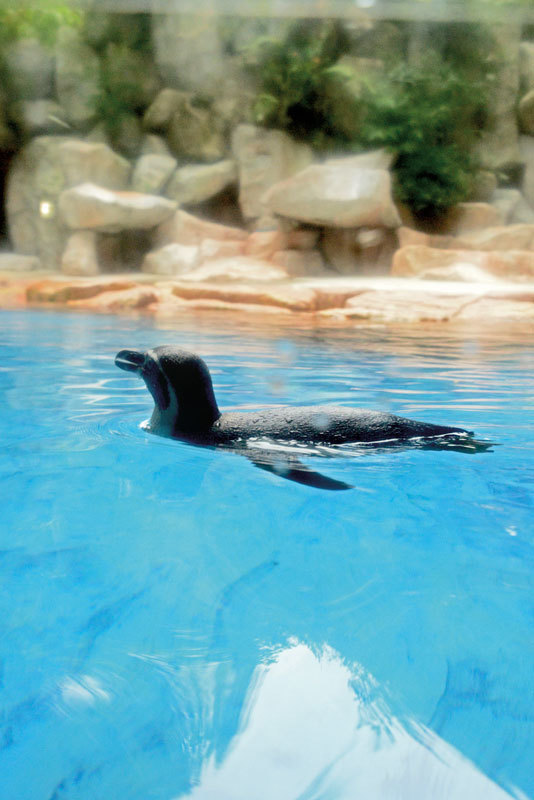 In this expansive wildlife preserve, the animals are in good hands. They are fed regularly – around 10 tonnes of grass for the herbivores and six tonnes of meat for the carnivores on a daily basis – and are under the loving care of veterinarians.
Upon entering the area, you'll find the streets lining up with vendors selling carrots, the only animal food allowed in by the park. The story behind it is that the vendors are part of TSI's corporate social responsibility programme to improve the livelihoods of local communities. By purchasing carrots from the vendors, you'll be doing more than merely feeding the animals, you're also supporting a good cause.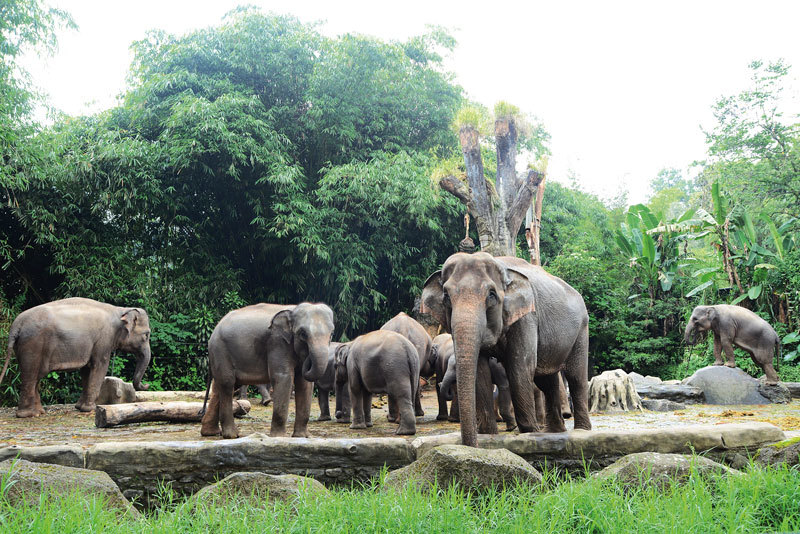 While some smaller exhibits are accessible on foot, you'll find it a pleasant drive around the outdoor exhibits with rolled-down windows, petting and feeding antelopes, deer and llamas. However, it doesn't mean you're allowed to step out of the car at any time. When visiting the big cats' area, it's especially imperative that all windows are closed.
Immerse yourself in the whole experience and learn interesting facts about the animals. Did you know Humboldt penguins can run as fast as most men and swim faster than most fish or that crocodiles and caimans sleep with their mouths wide open? Did you know that the black-furred gibbons (siamang) produce high-pitched, humanlike howls?
At TSI, there's something for everyone. For families traveling with children, there's a mini amusement park to keep your little ones busy. For those wanting an aerial view of the expansive park, simply hop on the sky cable car. Complete your visit by bringing home some souvenirs from the Safari Wonder shop, where prices start from IDR 55,000.
Aside from its original location in Cisarua, which also houses the Royal Safari Garden Hotel, there are two other safari parks run by TSI that are located in Prigen, East Java, and Bali. The company also runs a unit called Batang Dolphin Centre in Central Java. Another establishment, called Baobab Safari Resort, is scheduled to open in Prigen in late May.