Museum Taman Prasasti or Inscription Park Museum is an open-air museum tucked away in the busy Tanah Abang quarters in Central Jakarta. This old Dutch Cemetery, located at the KerkhofLaan, has been in use since 1795. Back then, neighbouring residents would hear the sound of bells ringing to announce the arrival of the deceased to the cemetery, some brought by boat via the nearby Krukut River, others by horse-drawn carriage.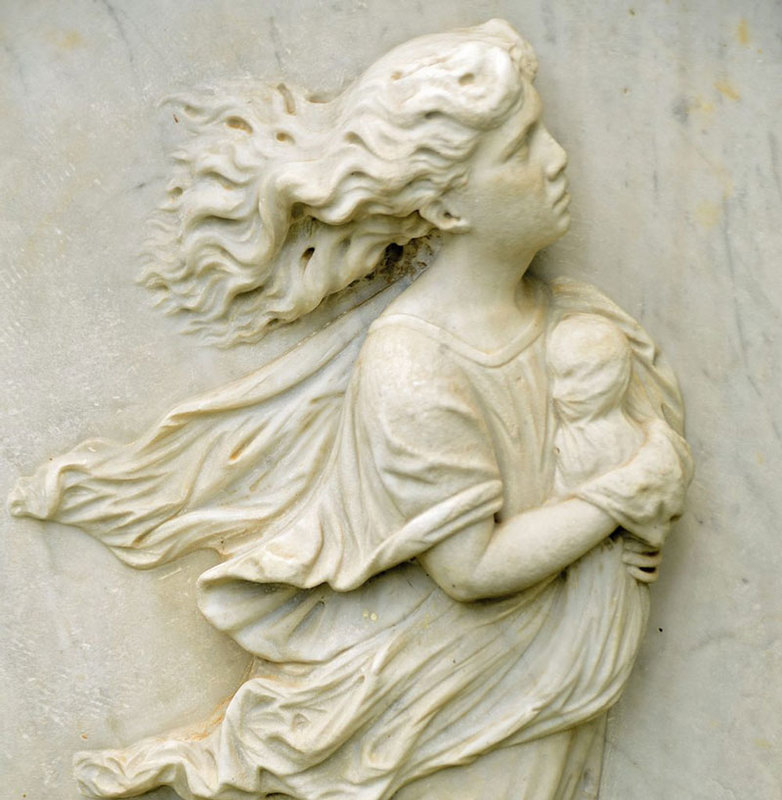 In 1975, with the construction of the Central Jakarta Mayor's Office, the majority of the land was claimed and the cemetery space was significantly reduced. Only 1,372 of about 4,200 stones were selected to be kept in the cemetery. Two years later, the cemetery was officially inaugurated as Taman Prasasti Museum, and since then we have had a beautiful, though perhaps to some also spooky and mystical, park.

One of the things you'll find there is a replica of a monument with a skull pierced by a sword on it, a perpetual warning erected by the Dutch against traitors back in the 17th century. As history has it, there was a wealthy Eurasian landowner named Pieter Erberveld, who having been insulted by a Dutchman, vowed to get his revenge by killing all Dutch children, women and men. Assisted by RadenKertadriya, a prominent Indonesian, Erbeveld then paid 2,000 people all over Java to perform massacres on the early morning of 1 January 1722. The plot was ruined on New Year's Eve, thanks to information from a servant. Erberveld, RadenKertadriya and 17 other accomplices were arrested and immediately put on trial.

In April 1722, the men were hung outside the Stats Huis, then drawn through the street now known as JalanPangeranJayakarta, before being buried. Erberveld's head was then pierced with a sword and used as a warning not to plot against the Dutch. His land near the Black Portuguese church, now GPIB Sion, was confiscated, and the world's first perpetual "No Use" ban was thus placed outside the property.

The inscription reads:
As a detestable memory of the punished traitor Pieter Erberveld, nobody shall now or ever be allowed to build, to carpenter, to lay bricks, or to plant in this place. Batavia, 14th of April 1722.
While walking across the cemetery you come along fascinating gravestones and a number of prominent individuals:
Olivia Mariamne Raffles, the first wife of Thomas Stamford Raffles, the former lieutenant governor of the Dutch East Indies and Singapore.
Major General AV Michiels, a Dutch military leader who is known for his part in the Balinese Klungkung War.
Dr. HF Roll, founder of STOVIA, a medical school for Indonesians, now Universitas Indonesia. His headstone is easily recognisable as it contains an open book.
Dr. Andries JL Brandes, an archeologist who mastered the ancient Javanese literature and was an expert on the Majapahit Empire. The tombstone is uniquely shaped like a male phallus similar to several ornate temples in Yogyakarta.
Dirk Anthony, a Dutch official who contributed to the advancement of agriculture in Central Java, and whose headstone is engraved with agricultural products and the means of agriculture.
Miss Riboetor Miss Tjitjih, a famous opera character in the 1930s.
SoeHokGie, leader of the student movement in 1967-1969, who died accidentally after inhaling toxic gas on Mount Semeru.
MUSEUM INFORMATION:
Taman Prasasti Museum
Jl. Tanah Abang I no. 1
Jakarta Pusat
Tel. 021-385 4060
Opening hours:
Tuesday to Sunday: 09:00 AM – 03:00 PM
Ticket price:
2,000 (local), 4,000 (foreigner).