Many people who travel across Indonesia like to bring back small, typically local souvenirs as presents for family, friends or colleagues back home. In Jakarta, there are plenty of souvenir shops that sell products from across the country.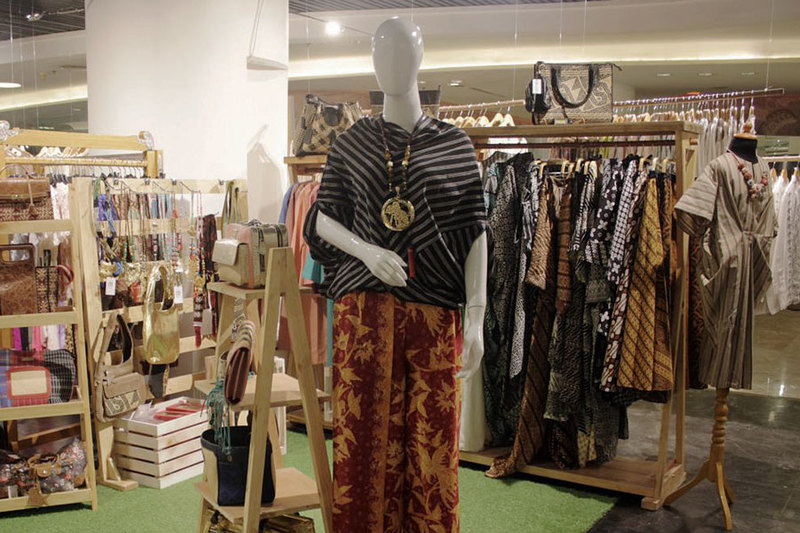 UKM Gallery
Situated in Smesco Building on Jl. Gatot Subroto, UKM Gallery offers high-quality local products, ranging from Indonesian textiles and clothing to handicrafts and local snacks. The products are created by talented entrepreneurs across the archipelago, who have all joined the Small Medium Enterprise Association. When tourists buy products from UKM Gallery, they automatically support the local economy and creative industries.
Alun-Alun Indonesia at Grand Indonesia Mall
If you look for the country's finest products, Alun-Alun Indonesia is the right place for you. Here, around 540 SME vendors sell their limited products: be it batik, sculptures, Nusa Tenggara weaving textiles, wayang or other designer-based products. Located in the heart of Jakarta, Alun-Alun Indonesia is easy to reach and therefore a favourite among tourists.
Thamrin City
Travellers on a budget should head to Thamrin City - the mall is well-known for its abundance of local products at affordable prices. Its central location next to Grand Indonesia Mall attracts throngs of visitors on both weekdays and weekends - if you don't mind the crowds, Thamrin City is the best place to go bargain hunting.
Pesona Nusantara
Powered by national logistic company JNE, online store Pesona Nusantara sells mainly food, beverages and retail handicraft. If you don't want to waste your time shopping and rather see the sights, Pesona Nusantara is a perfect option as you can choose your favourite souvenirs with a simple click, and Pesona Nusantara will do the rest: pack up and deliver them to your place.