For the range of wedding celebrations couples seek today, hotels in Jakarta offer venues with different packages, complete with facilities and unique themes.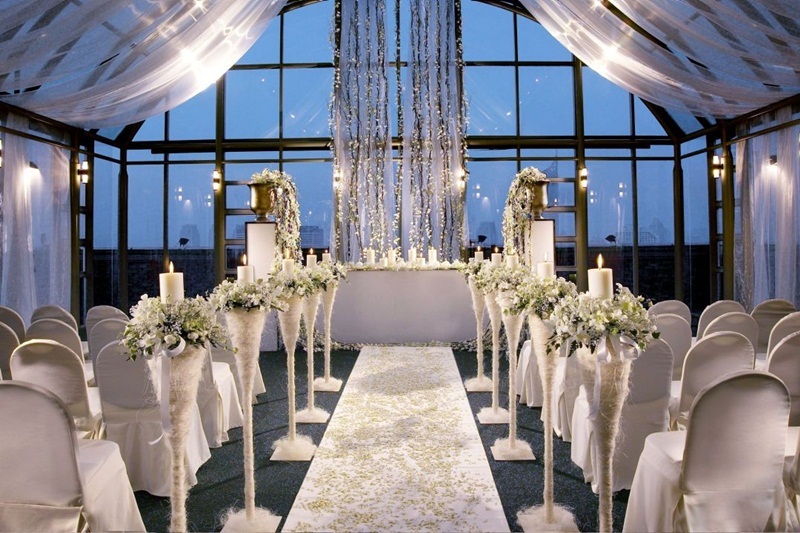 These hotels provides spaces from the ballroom to the garden. Resident wedding consultants offer clients various options including decorations, entertainment, clothing, rooms for the couple and guests, and, of course, catering.
Ayana Midplaza
Some may remember the wedding of Indonesian celebrities Raisa and Hamish Daud which was held here. For those who might want to host their special day here, there various options. There is the exquisite glass house which makes for a truly unique celebration and the ballroom with its extraordinary private garden which looks out across an exhilarating cityscape. Clients could either choose to have an intimate wedding at Jimbaran Garden, or regal ceremony under the ballroom's crystal chandelier shimmering overhead.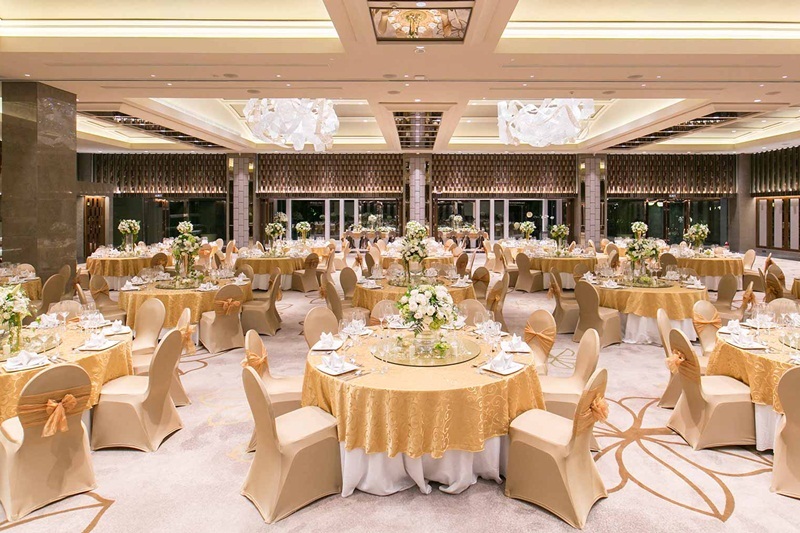 Call (+62) 21 2510 888, or email [email protected]
Hotel Indonesia Kempinski
This hotel represents the height of luxury when it comes to wedding celebrations. For an intimate wedding of up to 1,000 guests, the heritage-rich Bali Room is the perfect venue and can be transformed into a magical place for the special day. However, if a grand and elegant wedding is what you've always dreamed of, Kempinski Grand Ballroom is definitely the right place. Catering to up to 3,500 guests, the ballroom offers a spacious 2,700 m square area with easy access from either Grand Indonesia Shopping Town or the separate ballroom lobby.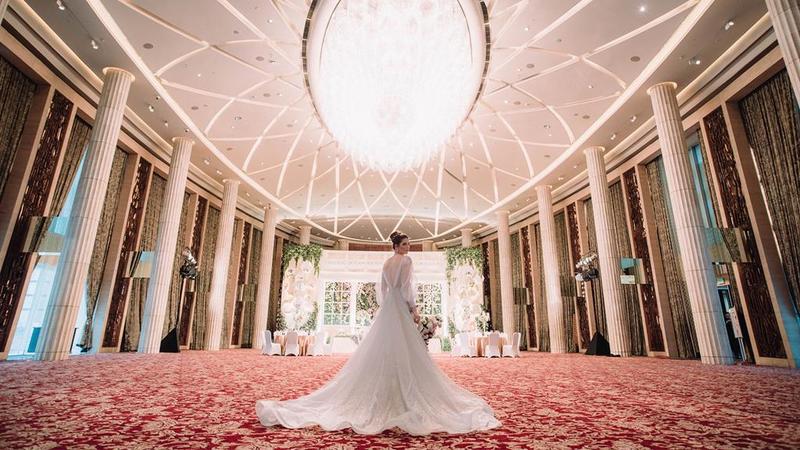 The hotel also accommodates traditional akad nikah, or wedding solemnisation ceremony, Located high above the city grounds on the 16th floor, The Heritage presents a choice of two function rooms and a dedicated kitchen to add more magic to your special day.

Call 021-2358-3800 or email [email protected]
Hotel Fairmont Jakarta
Fairmont Jakarta is where "happily-ever-after" begins in grand style. From the Ballroom's exquisite details, sophisticated interiors and adjacent VIP room, brides and grooms have a wealth of elegant options for their special day. Intimate or grand, traditional or avant-garde, Fairmont Jakarta is the top choice for a celebration.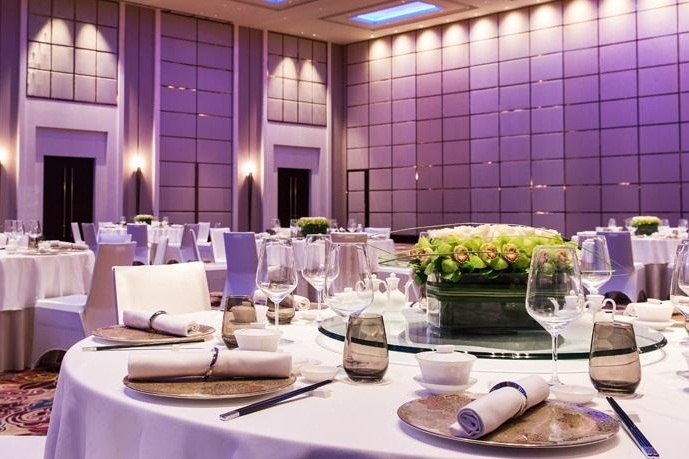 The hotel provides a gourmet meal, followed by dancing or a cocktail reception with innovative hors d'oeuvres from Fairmont Jakarta's talented culinary team. The hotel's exclusive partner, One Heart Wedding, offers the highest level of bespoke services and wedding concepts unique only to Fairmont Jakarta.

Fairmont Jakarta Wedding, call +62 21 2970 3355 or email [email protected]
Hotel Pullman Central Park
Pullman Jakarta Central Park offers an indoor wedding venue setting. Pullman Grand Ballroom features modern, state-of-the-art, and elegant facilities. It comfortably seats up to 5,000 invitees in a wedding setting. Pullman Jakarta Central Park Grand Ballroom sets the stage for the Bride and Groom's new chapter.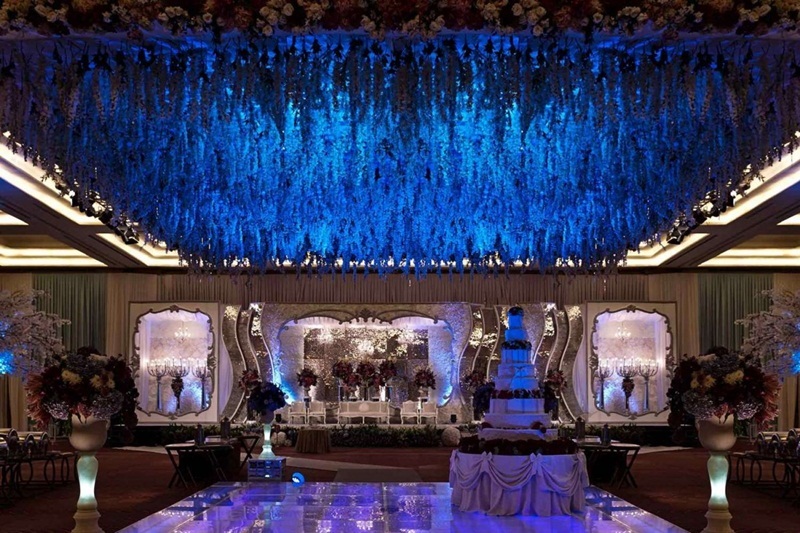 The hotel's wedding specialist ensures every detail is handled with impeccable care and attention. Having been recognised for providing clients the best quality Food and Beverages, the hotel's culinary team presents the best combination of culinary creations. The hotel teams up with reputable vendors from event organisers to photographers who help create a memorable wedding experience.
Pullman Central park Wedding +6221 2920 0088 or request a quote from www.pullmanjakartacentralpark.com/meetings-events/weddings/
Hotel Grand Hyatt
Located in the heart of Jakarta, Grand Hyatt is the right place to celebrate the luxurious wedding with its grand location and facilities. Grand Ballroom could comfortably seat up to 350 guests for a dinner reception or up to 1,200 at a stand-up reception. Krakatau Room is a favourite venue for a small-scale reception or wedding solemnisation which is ideal for a reception for around 400 guests.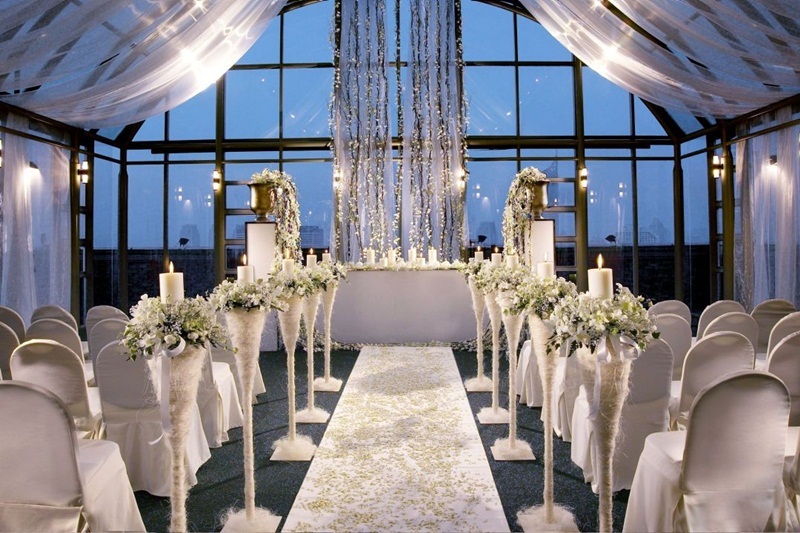 For those seeking a more private location, the glassed-in terrace in the Penthouse on the 26th floor of the hotel is a lovely alternative for wedding ceremonies up to 70 guests, theatre style, overlooking Jakarta's skyline. The Penthouse can accommodate up to 100 guests for a stand-up reception, while the terrace can seat up to 50 guests for dinner.
With years of experience making events beautiful, the hotel's floral designer has an eye for the most gorgeous and extraordinary flower arrangement one can imagine.
Call +62 21 2992 1234 or request the pricing on www.hyatt.com/weddings
The Sultan Hotel and Residence
The Sultan Hotel and Residence is very good at combining regal-traditional and modern nuance for its wedding event. The hotel has unveiled its "Lagoon Garden" the city's newest wedding venue. An inspiring venue in a fantastic location that can accommodate from 300 up to 2000 guests in many configurations or themes. It can accommodate the whole wedding event, including the rehearsal dinner, the ceremony, the reception, and guests who wish to stay at the hotel. In addition, the hotel offers the couple a choice of superb locations in the surrounding gardens which is complete with "a romantic red bridge" and a beautiful Balinese Temple –ideal for capturing memories on your special day. Lagoon Garden also offers specially crafted menu packages and bridal suites.

Call +62(21)5703600 or email [email protected]