Nonton bareng or Nobar is one of culture among sport fans in Indonesia where people gather in one place to watch the games like football, badminton or other matches. During big event seasons such as the English Premier League, Champion League, and now FIFA World Cup 2018 in Russia, Nobar is organised in various venue.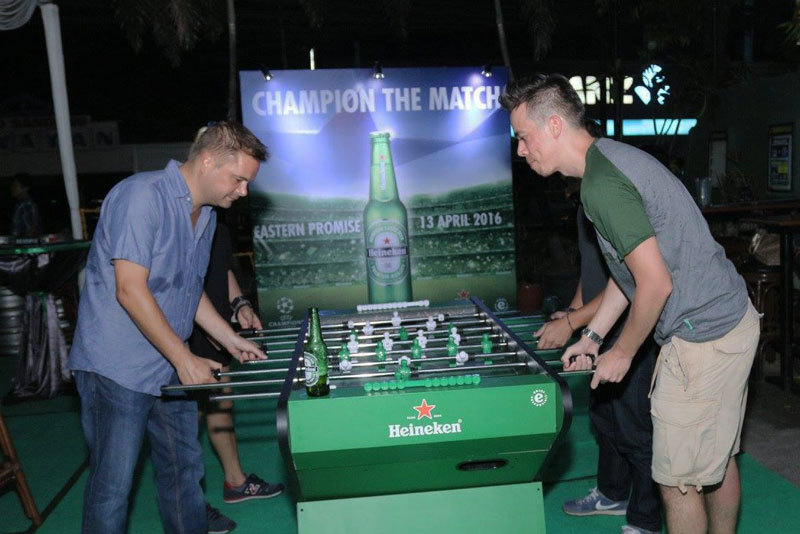 Also known as football fanatics, Indonesian people also organized Nobar in public spaces and invite more than 50 people to watch the games. In Jakarta, there are few dining venue and bar which offer the space to watch sport games, which are popular among international community.
De Hooi
For over a decade, de Hooi has been Pondok Indah's most popular venue among international visitors in Jakarta. De Hooi has served food with a full bar and offered a different promo every day. Live music performances happen almost every night in the bar which is designed in three outdoor area which offer a range of seating arrangements, accommodating groups from two to 200.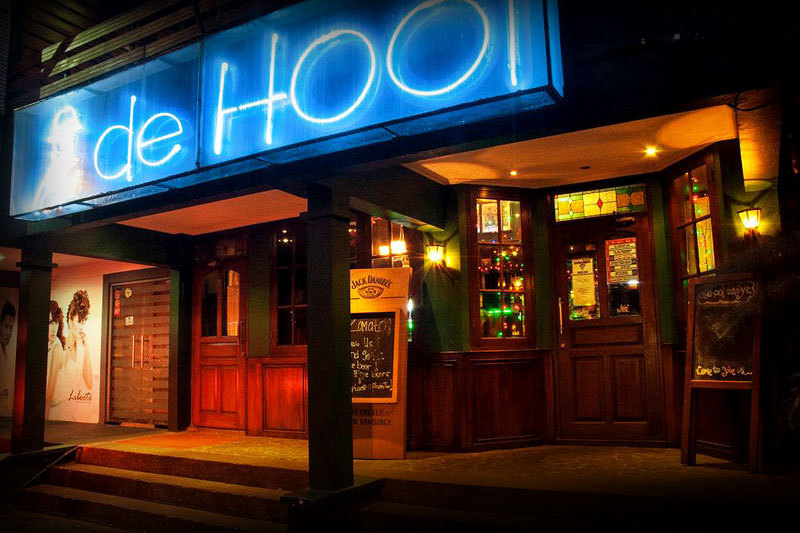 A pool table, a big TV screen for sports, beer on tap and friendly staff welcome guests to enjoy.
Address: Plaza II Pondok Indah, Jl. Metro Duta Raya Blok B4 No. 31, Pondok Pinang, Kebayoran Lama, South Jakarta.
Opening Hour: 10am - 2.30am and 8am - 3am on the weekend.
http://dehooi.com/
McGettigan's Jakarta
Located in Mega Kuningan business district, McGettigan's Jakarta is an Irish pub which located in prestigious international neighborhood. The hip and contemporary bar has an international vibe which is reflected through its innovative beverages, top-class cuisine, musical offerings and its décor. It has multiple TV screens and mega-screens showing all the latest sporting action including Premiership and Championship League Football, GAA, rugby, cricket, NFL, horse racing, tennis and more.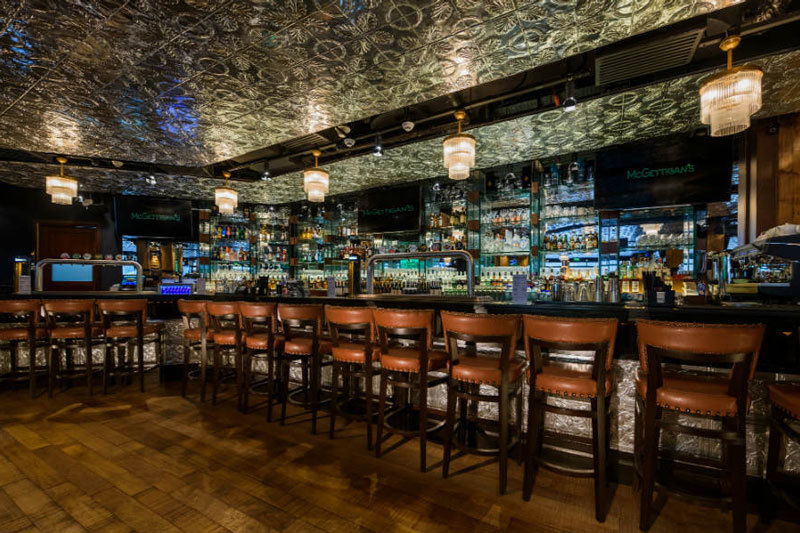 Address: Menara BTPN, Basement I, Jl.Dr.Ide Anak Agung Kav.55-56, Lingkar Mega Kuningan, Kuningan Timur, South Jakarta.
Opening Hour: 11am - 2am
http://www.mcgettigans.com/jakarta/sports-on-screens-jakarta/
Eastern Promise
Eastern promise is a traditional English-style pub that has maintained an established reputation as a prime destination for dining and nightlife denizens for many years.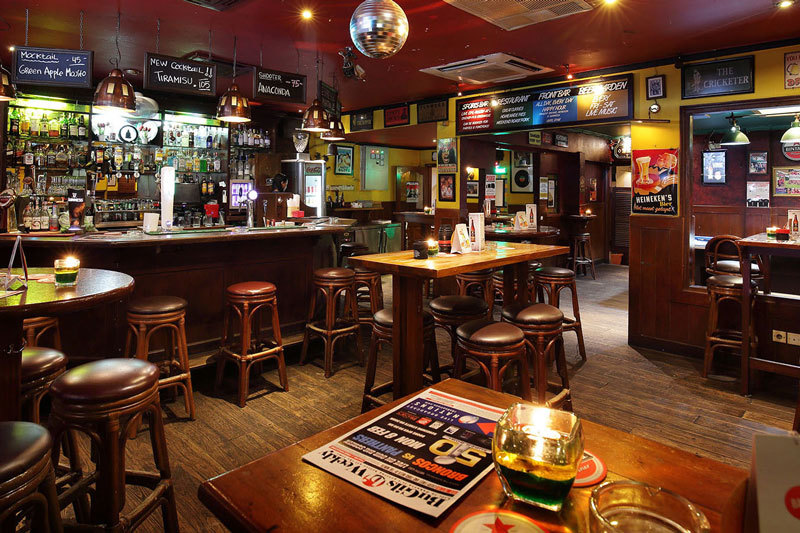 Its menu offers a great selection of alcoholic and non-alcoholic beverages and a tasteful range of British Indian dishes as well as all-time pub favourites. The venue features a restaurant, a bar, a sports & function room and an alfresco drinking area. EP regularly hosts sports viewing for major games as well as a variety of other events.
Address: Jl. Kemang Raya No.5, Bangka, Mampang Prapatan, South Jakarta
Opening Hour : 10am - 2am
www.epjakarta.com
Sport Stube
Established in June 2014, Sport Stube is essentially a sports bar that is dedicated to the sports fans and automotive enthusiasts. Situated near Pondok Indah Mall, it overlooks the Pondok Indah Golf course and driving range. Inside its spacious venue, various sports related memorabilia can be found alongside the many TV screens installed from corner to corner, allows patrons to simultaneously watch several sports games and automotive related programs.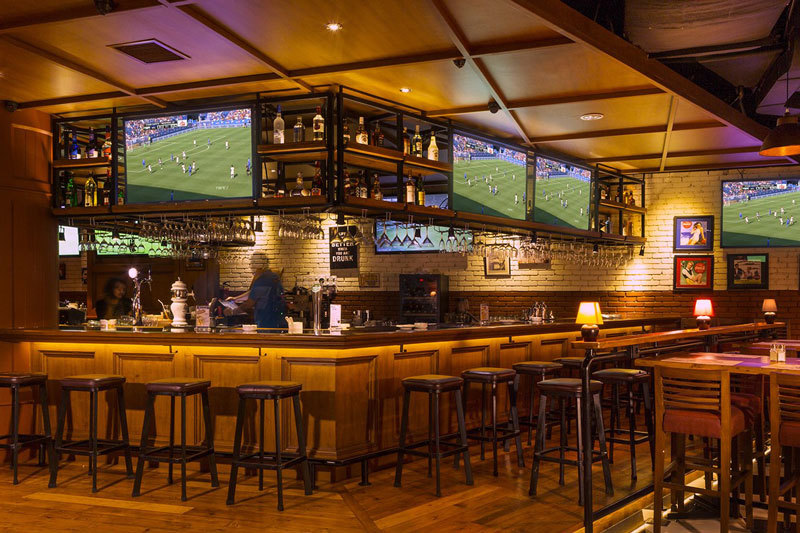 Address: Pondok Indah Golf Gallery, Jalan Metro Pondok Indah, Pondok Pinang, Kebayoran Lama, Jakarta Selatan, Daerah Khusus Ibukota Jakarta
Opening Hour : 10am - 1am
www.diestube.co.id/sport-stube
Rock and Goal
Rock and Goal is specially designed for football fans in Kelapa Gading, North Jakarta. Its wide venue can manage group of people who want to watch their sport team on match. With a casual atmosphere, Rock and Goal offers bar table with cocktails on the line.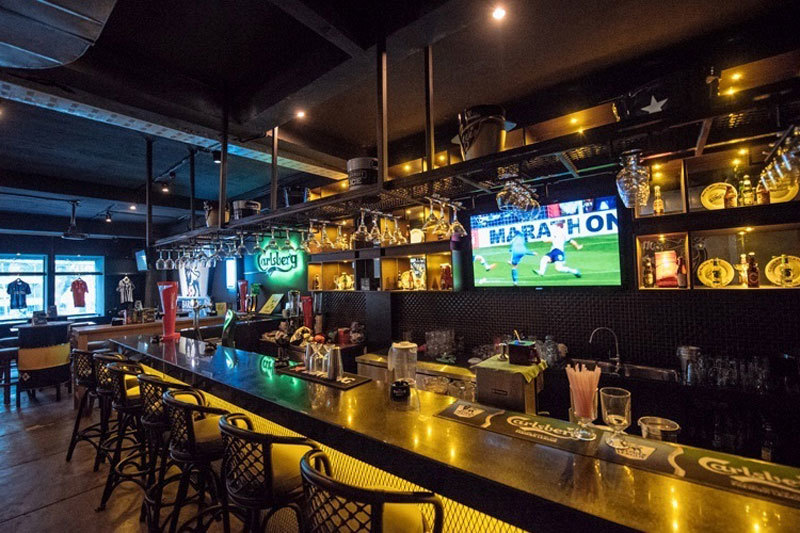 Address: Jl. Boulevard Raya Klp. Gading Blok TT2 No.7, Kelapa Gading Timur, North Jakarta
Opening Hour: 4pm - 2 am
Rock & Goal Instagram
For those who want to find out other sport bar open to watch FIFA world Cup 2018 in Russia, you could either go to hard Rock Cafe Jakarta, Murphy's, Molly Malone's, Cazbar, Masters Sports Bar, and Double Door Pub.