Designed in a modern minimalist style, Waterbom Jakarta, a water park located only 10 minutes away from Soekarno Hatta International Airport, is surrounded by tropical green trees and the perfect destination for everyone who loves activities in the water.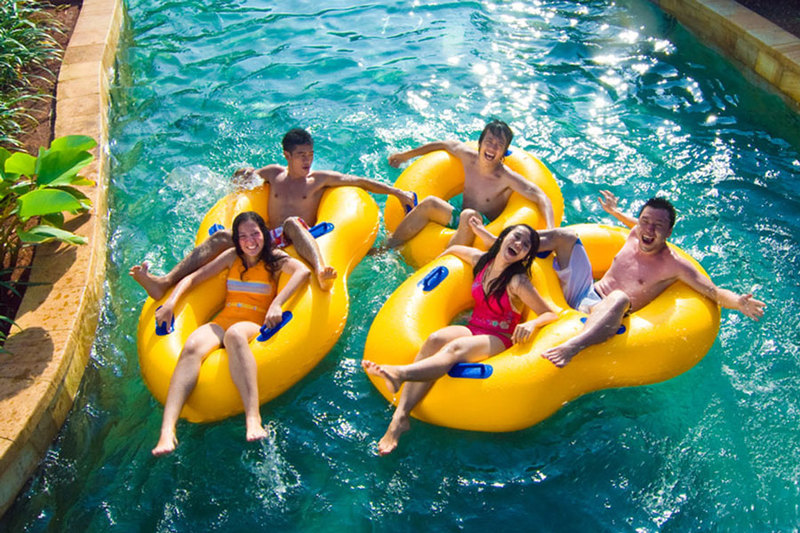 Following an "urban cool" theme, Waterbom Jakarta's attractions – all of which meet the strictest safety standards – are aplenty and cater to families and those with a sense of adventure: the Aquatube is a long cylindrical water slide that will get your adrenaline pumping as you twist down its winding pipe. If you are in the mood for more extreme action, try Speed Slide, a straight body-sliding trek that will send you plummeting down hundreds of feet of fun.
Other attractions include the Hairpin, a wave-shaped open slide and the Whizzard, a twin water slide that lets you race your fellow sliders. For a more relaxing experience, wind your way through tropical gardens along the Wild River or the water paradise for children, where the kids can take a dip in the Wave Pool, which changes wave combinations every 15 minutes. The little ones also love the Bomblazter, where a water bucket gushes out water in large quantities every two minutes.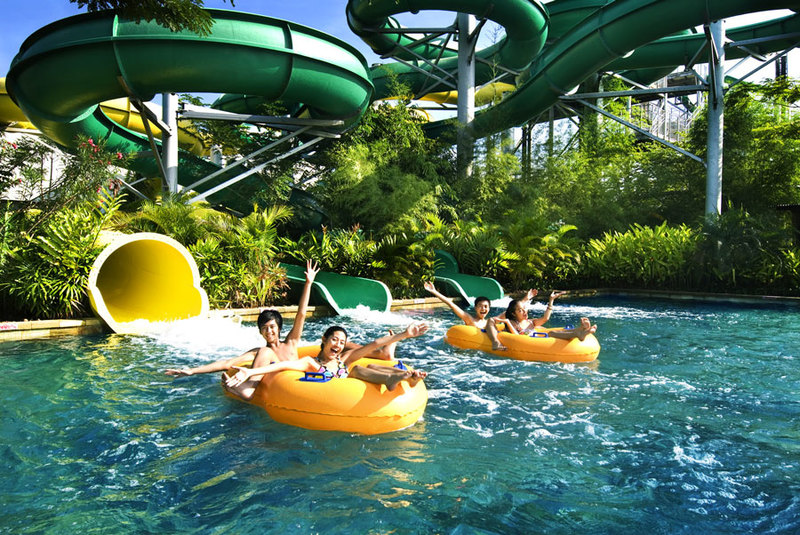 The Pleasure Pool, a wide-open area with circular folding frames, allows you where you to relax and sunbathe. A food court and a snack bar ensure that you won't go hungry. Waterbom Jakarta uses the advanced salt-chlorination technique that is not only gentle on the earth, but also on the skin. Therefore, a worry-free day of fun is guaranteed!
For more information, visit www.waterbom-jakarta.com