Riana Bismarak, better known as Ree, is a self-confessed shopaholic with passion for jazz, style and Adriana Lima. She is also the owner of belowcepek.com and her namesake fashion brand Ree Indonesia. Ree is just as passionate about eating out and has a list of constant favourites which she longs to share with NOW! Jakarta readers.
---
Remboelan
Indonesian food is my number one comfort food and will always be my favourite food in the world. Remboelan has the best Dendeng Balado (beef jerky in chili paste), not only in Jakarta, but also in the whole country. Seriously, I've never found any other restaurant in Indonesia that can make such thin, crispy beef slices. Not to mention its strategic location at Plaza Senayan. It's perfect for either big family lunch or dinner party because the portions are really big. I recommend you to order family-style and share dishes such as Asem-asem Iga (the broth is to die for) and Nasi Bakar (which comes in many options!).
Remboelan
Plaza Senayan
Jalan Asia Afrika No. 8
Tanah Abang, Central Jakarta 10270
T: +62 21 572 5088
IG: @RemboelanSoulfood
FB: @RemboelanSoulfoods
www.remboelan.com
---
Cork & Screw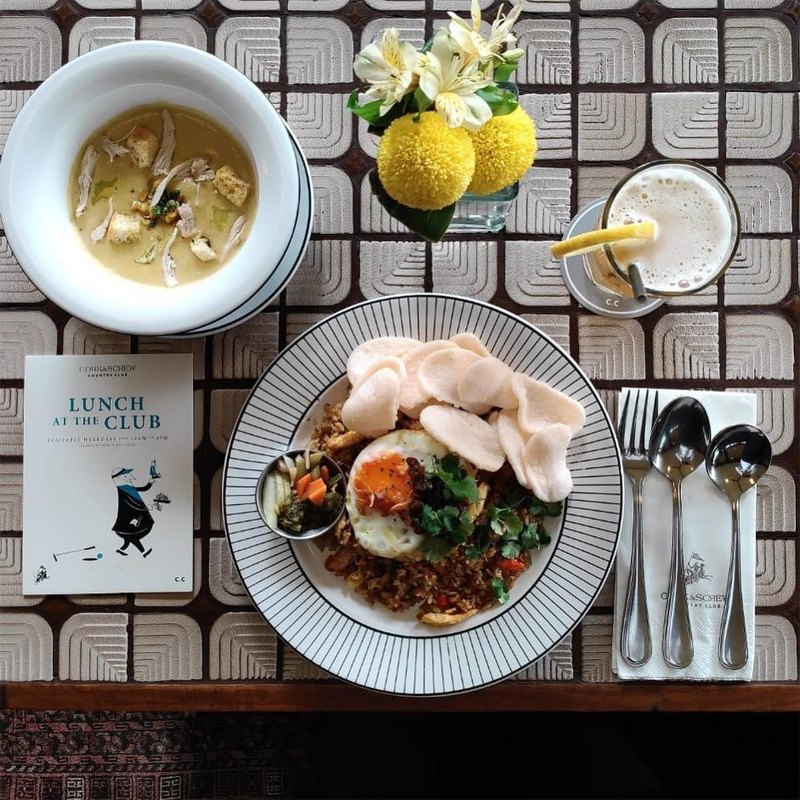 It's located in a shopping mall that features all my favorite brands, so naturally, that's where my friends and I often hang out. The food never fails and the service is also just as good. The prices are quite moderate and they have my favorite Large Banana Tart! When I'm in the mood for Indonesian food, I'd usually go for Ayam Betutu or Nasi Campur, but if it's Western I feel like having, I'd opt for the Snails in Puff Pastry with Creamy Garlic Sauce. I must say that their Duck Confit with Green Beans, Beef Bacon and Potatoes is still the best in town. It's a place we go to regularly, once a week, for food or simply dessert accompanied by wine and cocktails.
Cork & Screw
Plaza Indonesia
Jalan M.H. Thamrin No. 28-30
Menteng, Central Jakarta 10350
T: +62 21 3199 6659
IG: @corknscrew
FB: @cnsjakarta
www.corknscrewjkt.com
---
MonViet
For those living and working in the neighbourhood, Kemang Village* has become the most convenient place to get a quick bite. I was happy when I found the Vietnamese restaurant Monviet. For me, they have the best Pho in town. The broth is refreshing and it comes with different choices: with meatball, brisket, sliced beef or chicken. On rainy days or when I'm down with a cold their Pho definitely cheers me up.
*) update: MonViet at Kemang Village is permanently closed.
MonViet
Fx Sudirman
Jalan Jenderal Sudirman No. 25
Tanah Abang, Central Jakarta 10270
T: +62 21 2911 0082
IG: @monvietindonesia
FB: @monVietindonesia
www.monvietindonesia.com
---
Taco Local
I've been one of Taco Local's most loyal customers ever since it first opened in Panglima Polim. The tacos here are fresh and come in many varieties. My favourite from their menu is Tacos Lengua, which is grilled beef tongue with crispy pork rind, pico de gallo, guacamole and salsa roja. For those who don't eat pork, you can order Tacos Al Carne, which is shredded beef, pico de gallo, sour cream, guacamole and salsa roja. At IDR 40,000, the prices are reasonable. You can have it for take away or order by GoFood. If you do eat it on the spot, don't forget to try the best iced cappuccino in town from ButFirst Coffee, which is located in the same area.
Taco Local
PELASPAS Dharmawangsa
Jalan Darmawangsa Raya No. 8
Kebayoran Baru, South Jakarta 12160
---
Monolog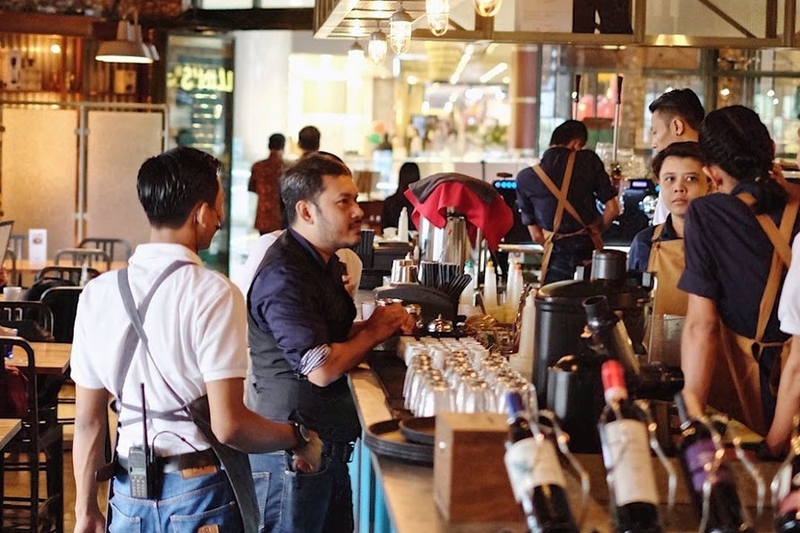 What I love the most about this place is that it has become a non-smoking area! On top of that, it opens at 7 AM, so naturally it has become my top pick for early morning meetings and for getting a nice cup of cappuccino. The place also offers a lot of power sockets and comfortable chair arrangement. The all-day breakfast menu is definitely worth a try. I personally love their Quinoa Sweet Potato Salad the most. It's both very healthy and fulfilling.
Monolog
Plaza Indonesia
Jalan M.H. Thamrin No. 28-30
Menteng, Central Jakarta 10350
T: +62 21 572 5144
IG: @monologcoffee
FB: @MonologCoffee