Christmas is always a joy for me; it is the time for togetherness and starting a new beginning as it is also the coming of the new year! For me, as a Christian, Christmas revolves around my children, exchanging presents, eating turkey, spending time with family. Christmas is not just an end-of- year celebration but also the time to remind ourselves again about our Saviour who was born to save the world. Therefore, the things I love doing at Christmas also revolve around the fellowship that I have with Bible-study friends and the people at my church.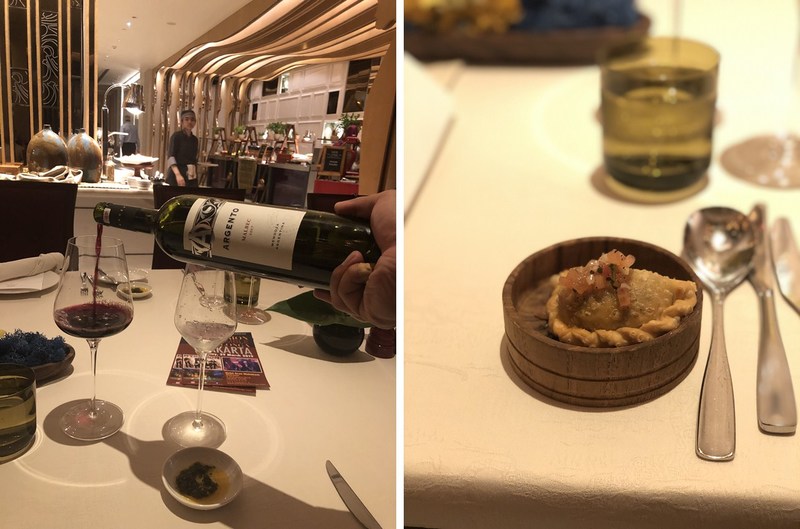 It was through such fellowship that I met Myrna Huntley, the stepmother of one of the owners of La Posta, an Argentinian restaurant in Jakarta, Kat Huntley with her husband Pancho.
Before knowing La Posta, I wasn't really so familiar with Argentinian or South American cuisine, but I soon learned that they are famous for being carnivores and that the Argentinians are very proud of their meat dishes. Though La Posta also offers other traditional Argentinean fare such as empanadas with different types of fillings (including beef, spinach, chicken and - my especial favourite - cheese, which, somehow, they make light, and which are quite addictive - the perfect appetizer).
As a baker and cake addict, one of the key highlights about La Posta is Kat - originally from the UK - but who has acquired a great deal of skill baking Argentinian sweets and desserts. I love the fact that she keeps changing the dessert of the day, to enable us all to explore her take on different types of traditional cakes, like alfajores, chocolate biscuits, turron salteno, aniseed pastry layers with walnuts and treacle meringue - the latter is popular in the North of Argentina, and is extremely moreish, crunchy and creamy at the same time, with a licorice finish.
As if all this was not enough, I love the fact that Pancho and Kat are very welcoming to all their guest, and that they have a real gift for making them feel at "home". Pancho and Kat's warmth and hospitality are immediately endearing and is characteristic of Argentinian culture, with its focus on the family. The executive chef of the Raffles Hotel, Matias Sebastian Ayala, explained to me that historically many Italians had come to Argentina during the war, and as a result, Argentina had developed a close family culture just like Italians "back home". As a result, the majority of the population are Catholics and Christmas is their big festive event.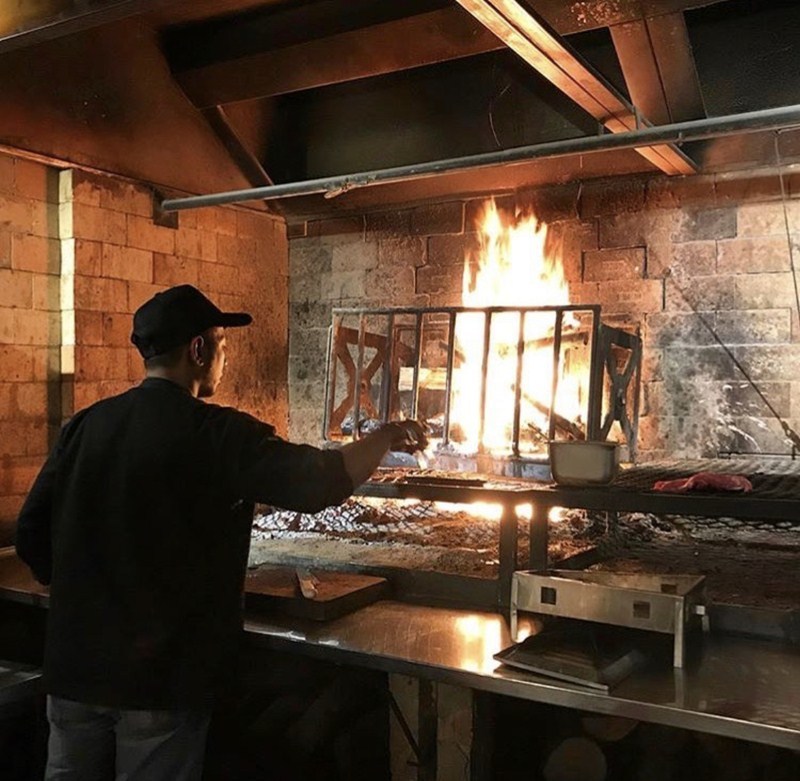 Matias added that pasta in Argentina is as popular in Argentina as it is in Italy, though beef or steak is still the main highlight of Argentinian, as well as South American, cuisines. This is made even better if it is accompanied by one of the big red Malbecs from Mendoza (the region lying between Argentina and Chile, in the Andes mountains), that is also a particular favourite of Chef Matias. I like it too. Although it is a quite heavy wine, I like its tannic after taste and "chewiness".
Another restaurant that impressed me recently in Kemang is El Asador. To be honest, prior to this month's article, I never really had much interest in researching South American cuisine. But now El Asador has turned into one of my favourite restaurants. I ordered sirloin steak there, and found it very juicy and well seasoned, and beautifully paired with traditional spicy chimichurri sauce that just makes it taste even better. I love the oiliness of the sauce, combined with the dried chilly and tomato - just like Balinese sambal matah.
For me, everything from El Asador's traditional barbeque section works really well. I like the fact you can see the wood fire flaming from their parrilla at the center of the restaurant; it really serves to bring out the flavour of the meat, and the smell of meat and smoke when you walk in really whets your appetite. I also love the heated mini grills they use to help the meat stay hot once it's served.
Although some South Americans I know think the beef at El Asador is not as lean as it should be, for me the Uruguayan owner, and the chef, Eugenio Doldan, have made perfect compromises to suit the cuisine to Jakartans' taste - we love extra fat in our beef! Don't forget to try the chicken too, which is perfectly marinated and, as a result of absorbing all those herbs and spices, is not just tender but is also deep in flavour. Even my children - who are rapidly turning into little Micheline guide-writers - loved this.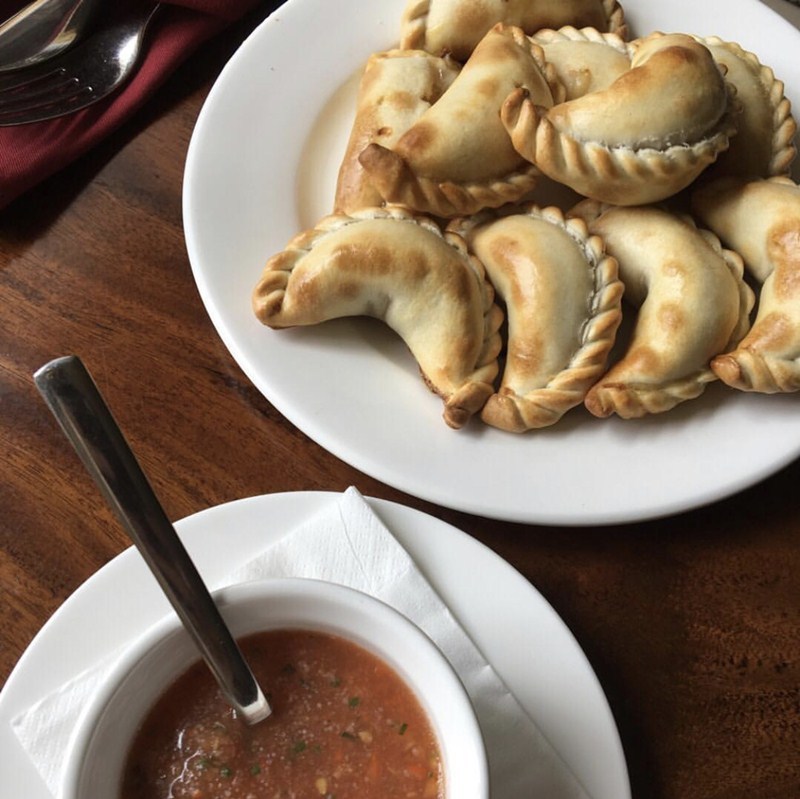 As I said before, central to South American culture is hospitality and family bonds. One of my friends, who is from Ecuador and is the bar manager at Raffles, Nicolas, said to me that the sense of "La Familia", to him, is the most important thing, and for this, La Posta is still the place where he feels most welcomed and accepted.
Recently, I was invited by Francois Laran - the Hotel Manager at Raffles - to share some of my opinions on their Argentinian night event at the Raffles hotel. As it was also just a day before my birthday - I thought why not!
The menu was very simple. We started with empanadas de carne with salsa sauce, for me, this was one of the most delicious ones I've ever eaten, the pastry was flaky and light, the filling was a mixture of beef and vegetables, and this was accompanied by a light Argentinian white wine. Out of the ensuing six courses, I was most impressed by the toothfish with chargrilled lemon sauce, tomatoes and roasted garlic - this had a milky deep umami flavour, and I could tell how fresh all the ingredients were. Yum!
The fifth dish was also a star - slow roasted beef ribs "asador" with smoked sweet corn puree, chimichurri and criolla sauce, just like at El Asador, but maybe a little less oily, and with strong herbal flavours. I just loved the way they roasted the beef, which was cooked perfectly and melted in my mouth. Obviously helped of course by lashings of Malbec 2017. Last but not least was their dessert of which, in the spirit of brave inquiry, dear reader, I managed to finish a whole plate. This was an Argentinian shortbread with quince puree and pate de fruit. Even the executive chef of the Grand Hyatt who was sitting in front of me, Hartmut Kehm was forced to admit - it was a great dinner.
It's emblematic of that Argentinean sense of family that Matias, the Raffles' chef who prepared this feast, was also helped by another Argentinian executive chef, Lucas Curcio from the upcoming Park Hyatt Jakarta (due to be opened in June 2019). To round off the night everyone sang happy birthday to me around a birthday cake; this is what family is all about, no?