The Mexican joint Super Loco has finally arrived in Jakarta, courtesy of The Union Group and The Loco Group! A visit to the city's newest F&B outlet promises to wildly entertaining, as the word "loco" means "crazy" in Mexican.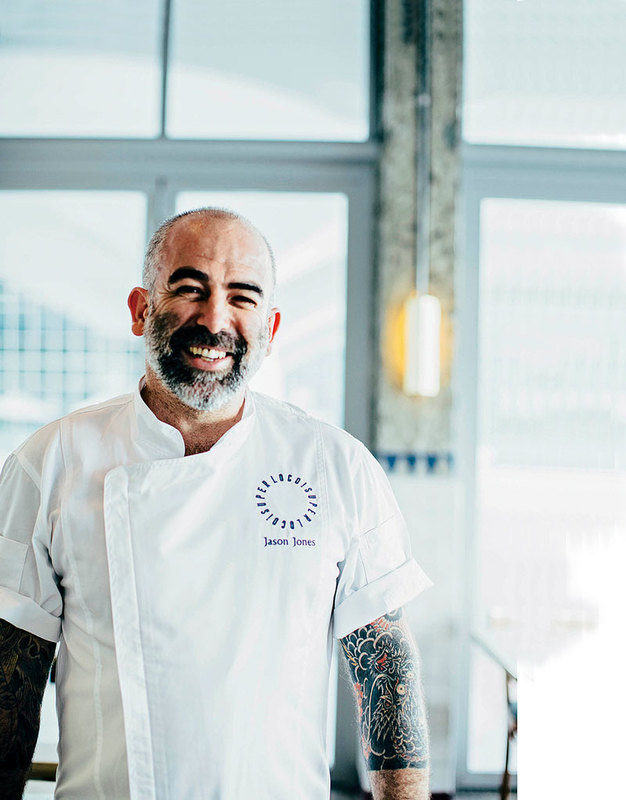 The restaurant, located in the popular SCBD district in the south of Jakarta, serves authentic Mexican flavours with a modern twist, while the bar boasts the city's largest selection of tequila and mezcal.
The menu was carefully crafted by Australian chef and restaurateur Jason Jones. Fans of Masterchef Australia will recognize Chef Jason from his numerous appearances on the show; he is also a regular guest at food festivals worldwide and the co-founder of Melbourne's extremely popular Mamasita restaurant.
NOW! Jakarta spoke to the chef prior to the opening of Super Loco about the concept of the restaurant, his recommendations for must-try dishes and his view on Southeast Asia's culinary scene.
Could you tell us more about the concept of Super Loco?
In short, Super Loco is a modern Mexican eatery and bar. The food is authentic, accessible and addictive, inspired by street fare of Mexico City and the region of Oaxaca. We also serve excellent cocktails - don't miss the great line-up of margaritas - and a huge range of tequilas and mezcals you can't find anywhere else in town. We focus strongly on having a good time, accessibility, affordability, and making sure it's always a memorable experience (unless you have too much tequila, then it may be a little hazy).
What can we expect in terms of the menu?
Real Mexican food. Though it is somewhat modern, it maintains authenticity in the recipes, and uses the same ingredients as they would in Mexico. The food menu will have the likes of Elotes - grilled sweet corn with chipotle mayo, cheese and lime, Huitlacoche tostaditas – crispy corn tortillas with Mexican truffle that grows on corn, lots of tacos and quesadillas, salads, spicy salsas, guacamole, hot sauces, large dishes for sharing and delicious desserts. Oh, and there willl be a kick-ass brunch on the weekends too, so quite a few Mexican breakfast dishes.
Are there any dishes that you would recommend as must-try?
Yes, the tongue and cheek taco with pickled slaw and ghost chili mayo, the blue-swimmer crab tostaditas with habanero and avocado, and the Carne Asada (grilled Angus rib-eye) with huitlacoche jus, chipotle, and lemon.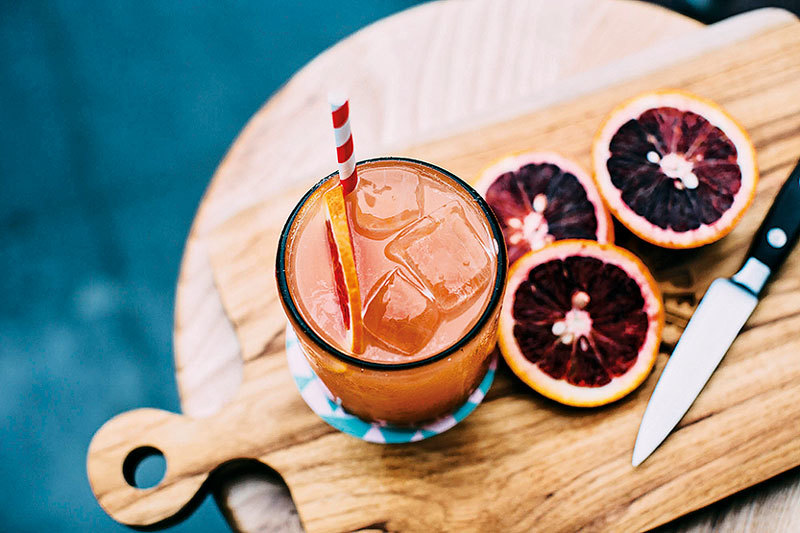 How did you first become interested in Mexican food?
Professionally, I became interested in the food when I travelled through the country of Mexico - though originally, I loved having tacos when I was a kid.
What do you think makes it so popular - besides the fact that it goes quite well with Tequila?
The food itself is simply really tasty! It has lots of different flavours and some really interesting ingredients – being a chef, that makes for an interesting cuisine to immerse oneself in. Some of the main characteristics of Mexican food are zesty, fresh, spicy, and sometimes rich and earthy. Also, the style of eating requires your hands a lot, so that makes it fun and informal.
You relocated to Singapore in 2015 after a long career as a chef that brought you to many different cities across Australia and Europe. How do you see the Southeast Asian region in terms of its culinary scene, and what role does Indonesia play in it?
The scene, from what I have seen so far, seems vibrant, exciting and has excellent standards. There are lots of international influences happening all over. More and more people are focusing on Asia as a great place to be, and they're moving here, just like I did. It must be the locals, right? I mean, let's face it, they're all pretty friendly here. Indonesia is different, and I mean that in a good way. Sure, it has its challenges, but generally it's a delight to operate in, the team we have is amazing, and it's most definitely going to be fun.
How do you run your kitchen? Is there any "philosophy" behind it?
As mentioned, our first and foremost philosophy is to have fun! If we're not enjoying it, we shouldn't be doing it. Then there's the quality component - if it's not awesome, then don't serve it, simple. If we manage to serve great food and drinks while ensuring that both the customers and the team are happy, then we have achieved something good, and that makes it all worth while.
What is your favourite comfort food?
Mum's roast. To be honest, they're never really that good, but I'm at home, mum's there, the place smells of baking, and I'm about as comfortable as one can be.
Super Loco Jakarta
Pacific Place, SCBD
Jl. Sudirman Kav. 52-53, Jakarta 12190
T: +62-21 57973553
E: [email protected]
www.super-loco.com/jakarta
Instagram: @superlocojkt
Facebook: Super Loco Jakarta