Home or away, when did you last visit a good food market? Petty Elliott shares some insight on her recent explorations.
A market is the very heart and soul of any city or town, although they tend to be easily overlooked in today's fast-paced life, driven by supermarkets, corner stores and convenience food. For many of us, a visit to the market is only experienced during holidays. We admire the food culture of others, but often overlook our own.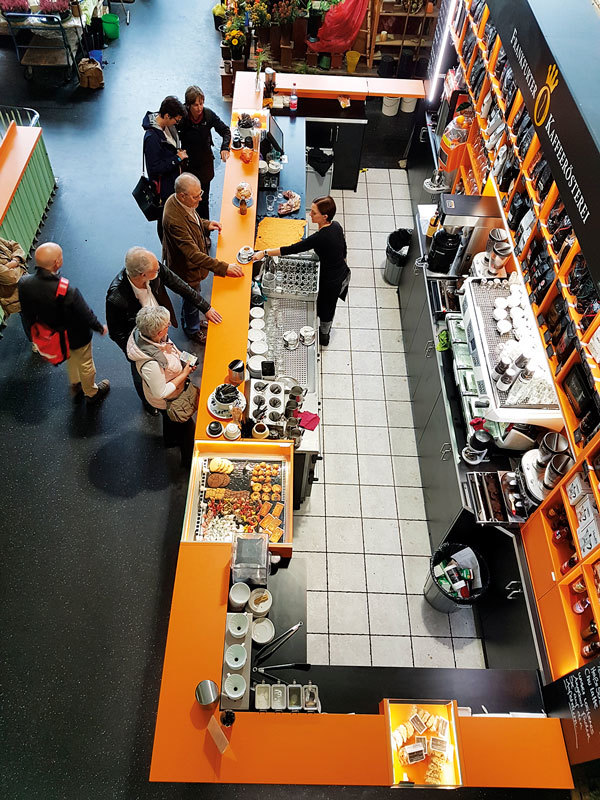 If, like me, you want to enjoy a good market, the obvious thing to research is the best time to visit your chosen market and of course the day (or days) of the week when it is open. In Jakarta it's a must to get up early if you want to experience the best in seeing, shopping and enjoying the beautiful arrays of vegetables and fresh fish - not forgetting the early morning atmosphere, which is the best part of any day in the tropics. Overseas visitors or expatriates are a rare sight at Jakarta's traditional markets, and there is plenty of room for improving the conditions.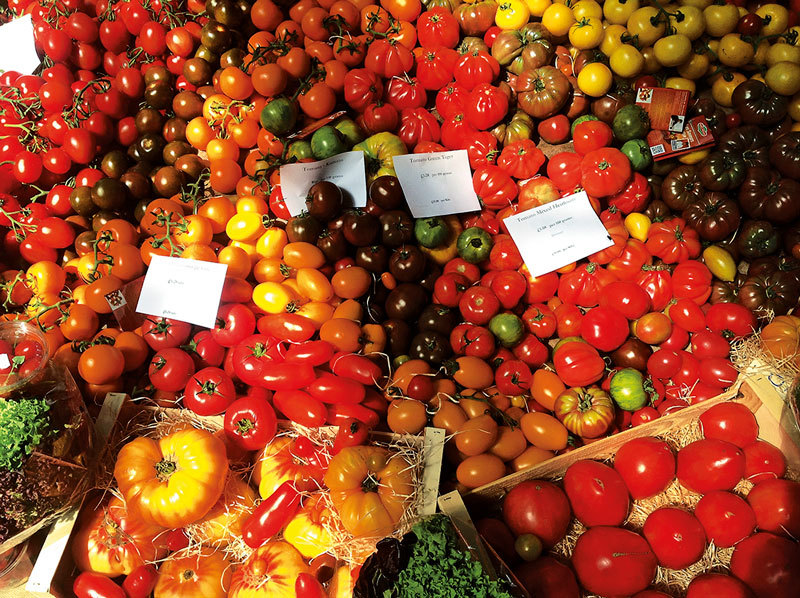 My favourite 'Jakarta' market is Pasar Modern BSD - a little out of town, I agree - but open every day and providing much to reward the early riser. It boasts a great selection of fresh roots and spices, local vegetables, and more exotic offerings such as cakalang fufu, freshly smoked tuna made daily by a couple from Manado. Food explorers can try many different local delights for breakfast.
In recent weeks I have had the pleasure of sampling three markets in three different cities across Europe, with their contrasts and similarities, each revealing a unique character making them memorable and inspirational. And - in contrast to life near the equator - I disocvered that I won't miss anything if I don't wake up early!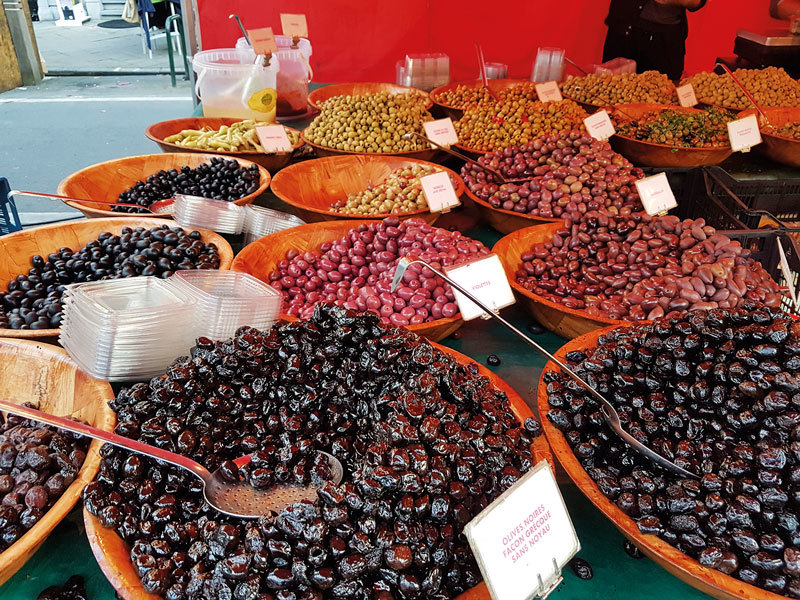 Borough Market in London is a must every time I am visiting the city. Open at the very civilized hour from 10 AM until 5 PM on weekdays, with an earlier start at 8 AM on Saturdays, it can be found across the road from the busy London Bridge rail hub. The crowds are manageable and very international. Wherever you come from, everyone marvels at the variety, freshness and quality of produce, artisanal ingredients and the showmanship of food vendors. Sample a delightful range of culinary offers without paying top London restaurant prices. Enjoy the best oysters, empanada, paella, delectable macaroons and the fresh fragrance of French patissierie, washed down with superb selections in coffee, beer, wine and champagne in an informal, fun setting. World cuisine is on show from Italian to Spanish and French, Middle Eastern and Far Eastern as far as Japan, while not forgetting local British favourites. The 'Borough' seems endless, with new discoveries made during each visit. However, one absolute favourite does not change: the famous Neal's Yard cheese shop, featuring the products of 40 different cheesemakers from UK and Ireland since 1980.
Place du Chatelain in Ixelles, Brussels is always worth a visit, located just 20 minutes southwest from the city centre. Friends recently repatriated from Jakarta showed me around during my first visit to the city. Open all day every Wednesday from around 1 PM, Chatelain becomes even livelier in the early evening as a place to rendezvous with friends over a glass of champagne or fine Belgian beer. Our group was an eclectic mix of our friends' acquaintances and a gaggle of expats many of whom are long-term stayers, working at the EC. Squeezed into the square, this bustling tumble of stalls offers a full range of delicious local produce and some great nibbles and snacks to complement the aperitif, before the traders begin to wind up for the day and close at 8 PM. It's a great place for a drink after work, as one decides what to do for the rest of the evening and of course where to eat. Fringing the square you'll find lots of choices for dinner. The expert local knowledge of my friends proved valuable, with a table at La Quincaillerie, a classic seafood restaurant with great décor and always packed, about 100 metres to the south of the market. Brussels, legendary for varied dining is especially good to visit in the next few months to enjoy the biennial Europalia arts festival, which just happens to feature Indonesia as the honorary guest country, with themes on culture, art, rituals and ancestry.
October this year saw my third visit to Frankfurt, once again for the annual book fair, a huge event and another chance to showcase Indonesian cuisine. Away from the thousands of book buyers, traders, agents and publishers there was time to jump on a tram to the charming historic Römerburg district, to spend time in the Klein Markt Halle. Tucked away from the glamour of Frankfurt's main shopping district, you'll find over 150 traders in this covered hall. There are fishmongers and butchers, cheese and sausage sellers, greengrocers and delicatessens. Together they are a feast for the senses and almost certain to make any visitor hungry, as it has been the case since it was founded in 1890, re-emerging in the 1950s after bomb damage in World War II. It's a place to be savoured, taking time to enjoy the riot of colours and aromas.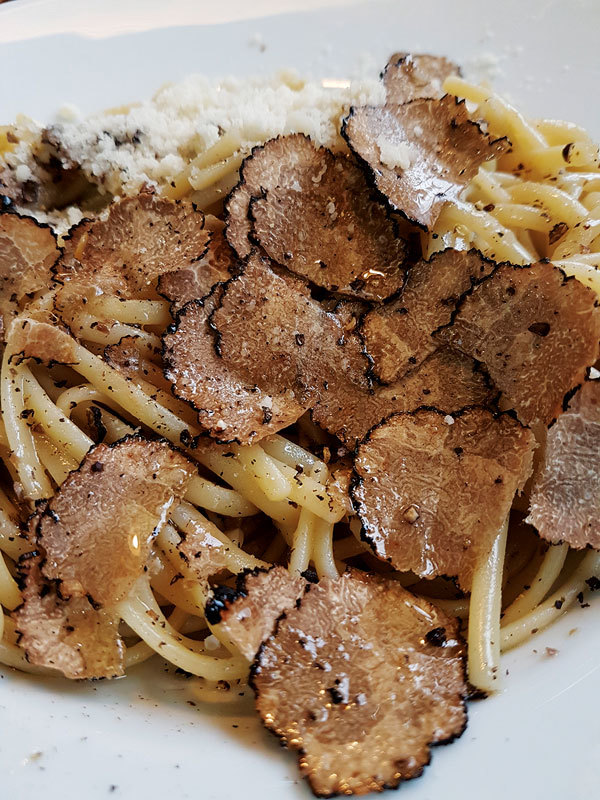 Perhaps the best thing about a food market in general is the reminder of its role as a place where people meet, communicate and have fun, exchanging ideas and anecdotes. An ideal market combines tradition, beauty, cleanliness and near-perfect harmony in a public space. It is something for those of us in Jakarta to aspire to, that our local markets will flourish as destinations in themselves, beyond the glitter of the modern city mall, as places to enjoy, to linger in a corner café or restaurant before taking some delicious shopping home. It's something we had in our past, and something worth re-creating for ourselves and the many visitors who want to experience the exciting ingredients of our archipelago.