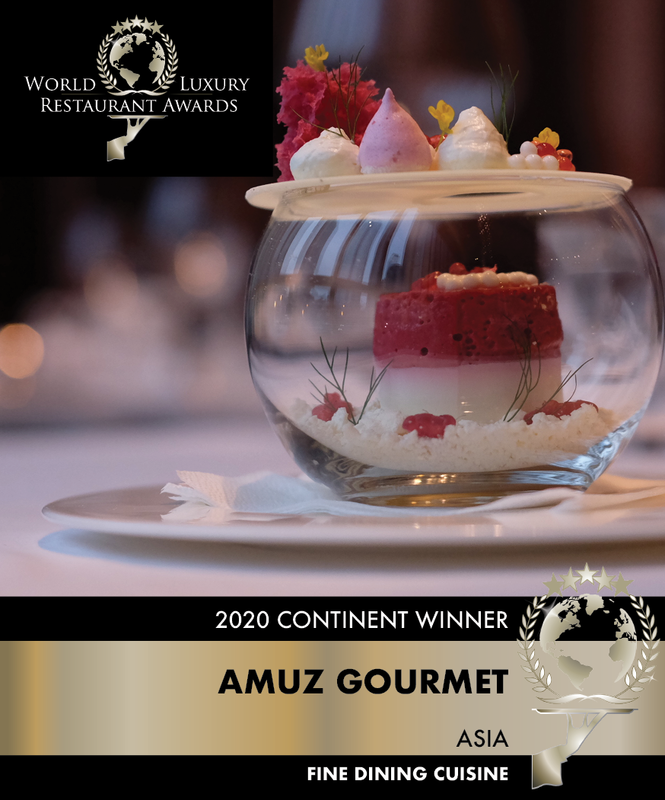 Despite 2020 almost ravaging the food and beverage industry around the world, the World Luxury Restaurant Awards has injected some much needed positivity and motivation during a difficult time by continuing to recognise standout venues around the world.
In their fifth year running, the World Luxury Restaurant Awards announced the winners of 365 restaurants from 61 countries around the world. The awards recognises establishments for world-class service in the global food and beverage community. Awards are presented on a country, regional, continent and global basis. Winners are selected by public vote online, providing true recognition that reflects the hard work and dedication exhibited by staff.
As if now an ambassador for Indonesia and Jakarta's dining scene, for the fifth year running, fine-dining destination AMUZ Gourmet has won yet another award in the World Luxury Restaurant Awards 2020. This year they won in the category 'Fine Dining Continent Winner Asia', recognising them as the best in the entire Asian continent!
AMUZ faced similar challenges that many restaurants have faced around the world - after all, dining in is part of the full experience of a fine dining restaurant! The service, the atmosphere, the table settings… nonetheless, the restaurant has survived by adapting their business model, offering premium takeouts and delivery services very quickly, keeping the wolves at the door (and ordering more!).