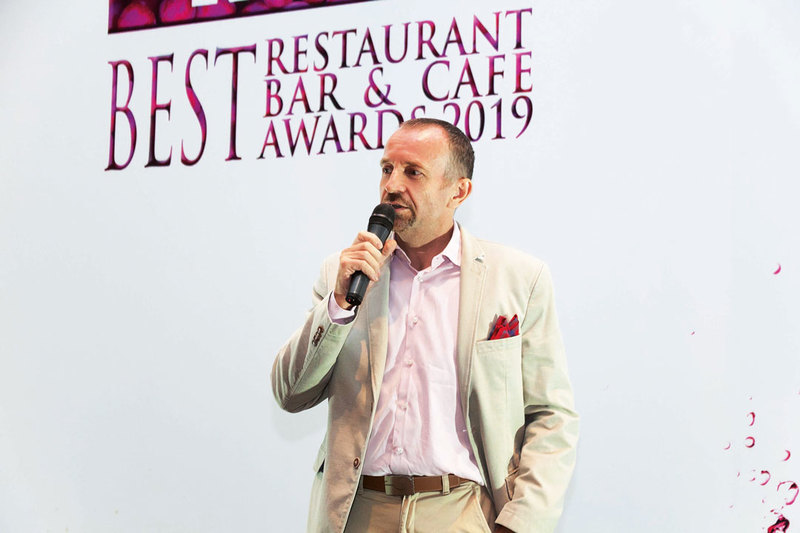 The French Chef holds a trophy from Best Restaurant, Bar and Cafe Awards (BRBCA) 2019.
The creative mind behind French fine-dining restaurant AMUZ, Chef Gilles Marx has received an honorary achievement as the Chef of the Year during NOW! Jakarta's annual culinary celebration, the Best Restaurant, Bar and Cafe Awards 2019. The prolific chef and the holder of prestigious title Maîtres Cuisiniers de France has significantly contributed to both homegrown and French culinary world.
With decades worth of career, Chef Gilles has set the standard to elevate the fine-dining experience in the capital. As a senior chef, he's suitable for the Indonesian culinary scene — coming fresh with trendy look and creative menu. Acting as an operations director, he also helped expand the culinary empire under AMUZ Group including its bar ARTOZ as well as the cafe and catering service at APREZ. The star of NOW! Jakarta's Fresh from the Chef's Table leads the path towards sustainability by applying eco-friendly practice and food security on the business model. As the culinary industry is improving, Gilles and his team support local farmers and producers by using quality homegrown ingredients to be featured in the restaurant.
"As a chef, I continue to develop myself and stay up-to-date, keeping the restaurant constantly fresh and trendy for the fans. There is a lot of investment—we need always to look for new things, how things progress and I think Indonesian culinary moves in the right direction."