Get ready for one of the greatest French dinners in the world! On 21 March, 3,300 restaurants including 1,300 chefs in France, 156 French Embassies and Consulates on all 5 continents will participate in this year's Gout De France.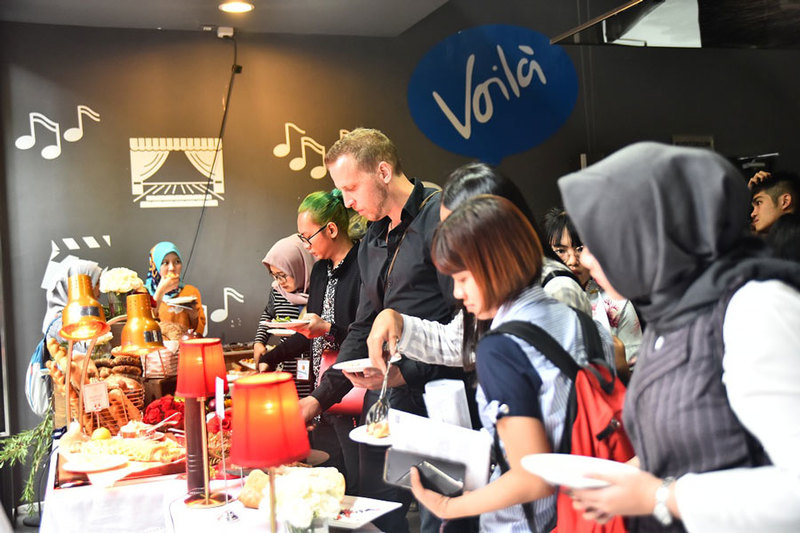 Gout de France or Good France is a celebration of the vitality of French cuisine. A bond among French chefs around the world. This is an event that creates a dialogue between different cultures by giving them a shared language: the language of French cuisine.
The event, to be held world wide will feature a French menu on the same day, 21 March.
French people consider gastronomic tradition an important part of their cultural identity. Culinary traditions and rituals bond families and friends with their emphasis on sharing and togetherness.
Good France was initiated in 2015 by the French Ministry of Foreign Affairs and Michelin-starred Chef Alain Ducasse. This unique event presents an original concept, on the same day chefs from all around the world offer special French menus in tribute to French gastronomy, both as a source of culinary innovation and as a symbol of the French way of life.
"This event also aims at reminding essential values carried by the"French gastronomic meal", declared Intangible Cultural Heritage of Humanity by UNESCO in 2010: values of generosity, sharing and togetherness. With more than 3000 restaurants participating this year in over 150 countries, Good France became the worlds largest diner and confirms the ability of French gastronomy to federate people and cultures, by promoting a gastronomy based on local, healthy and fresh produce." said the Ambassador of France to Indonesia and East Timor, H.E. Jean Charles Berthonnet.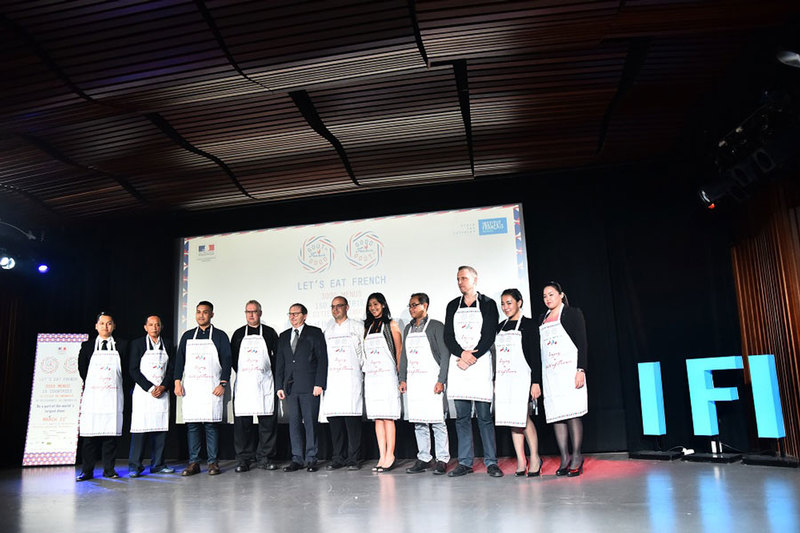 In Indonesia, the event, now in its fourth year is organised by Institut Francais Indonesia (IFI), the French Embassy in Indonesia and France Tourism Board (A tout France). Held simultaneously in 10 major cities—Jakarta, Bandung, Yogyakarta, Surakarta, Semarang, Surabaya, Bali, Makassar, Manado and Minahasa— 39 restaurants are set to participate featuring various concepts. These include bistro fare as well as contemporary and haute gastronomy.
For Jakarta itself, 15 restaurants will host foodies to celebrate — AMUZ Gourmet, Anigre Restaurant, Garcon, Olivier, Restaurant Emilie, Avec Moi Restaurant and Bar, Orient8, Bistro Baron, SEA GRAIN at DoubleTree by Hilton, OKU, Ninety-Nine Restaurant, AMKC Atelier, Frank's Bar & Smokehouse, Lyon and Maple & Oak.
To highlight the diversity of French culinary heritage, this year the event has, for the first time, selected the Nouvelle Aquitaine, the first agricultural region of France with up to 210 quality-certifications for its local products. Located in the South West of France along the border with Spain, Nouvelle Aquitaine is famous for French favourites foie gras, magret de canard du Sud-Ouest, Espelette chilli, Charentes-Poitou butter, Oleron clam and Perigord strawberry. It also produces the country's best wine brand Saint-Emilion, Chateau Margaux, Medoc and Bordelais.