The Ministry of Tourism recently released a list of five authentic Indonesian foods as part of its aim to highlight culinary tourism, as it believes the industry has made significant contributions to the creative economy.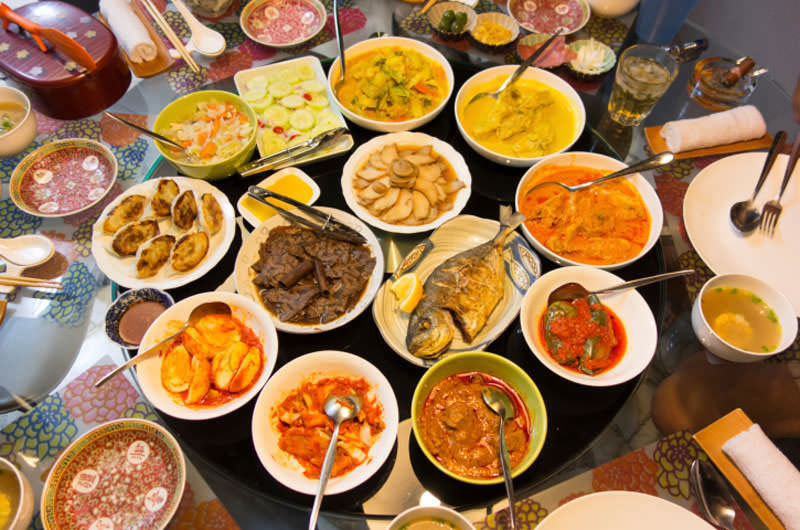 In April, Tourism Minister Arief Yahya stated that 30 to 40 per cent of the average tourist expenditure is allocated for culinary tourism. Although Indonesia has a variety of unique culinary attractions in each region, the Ministry says national dishes need to be promoted which may help attract more tourists.
The Ministry has promoted 10 restaurants that are well established abroad. These Indonesian restaurants will be supported by the incentives through the "Wonderful Indonesia" brand. Next year, the Ministry will expand its partnership to include 100 Indonesian restaurants which can contribute to the national culinary brand.
National food was determined by a forum discussion within the culinary community. Back then, the Creative Economy Agency (Bekraf) introduced Soto as Indonesia's national food, considered one of the best local dishes to represent Indonesia. It's easy to make and it's almost everywhere.
Here is the complete list of Indonesia's national dishes that the Ministry of Tourism suggests we all must try:
Soto
Soto is one of the authentic Indonesian dishes that can be found nationwide, from the humble home to the finest restaurant. At its heart, Soto is composed of broth, meat, and vegetables. Depending on the region, Soto is also known as Sroto, Coto, and Tauto. Variants Soto Lamongan, Soto Madura, Soto Betawi, Coto Makassar, and Soto Kudus are most recognised. Every region has its unique interpretation. Soto Bandung, for example, has a distinct clear broth and uses radish.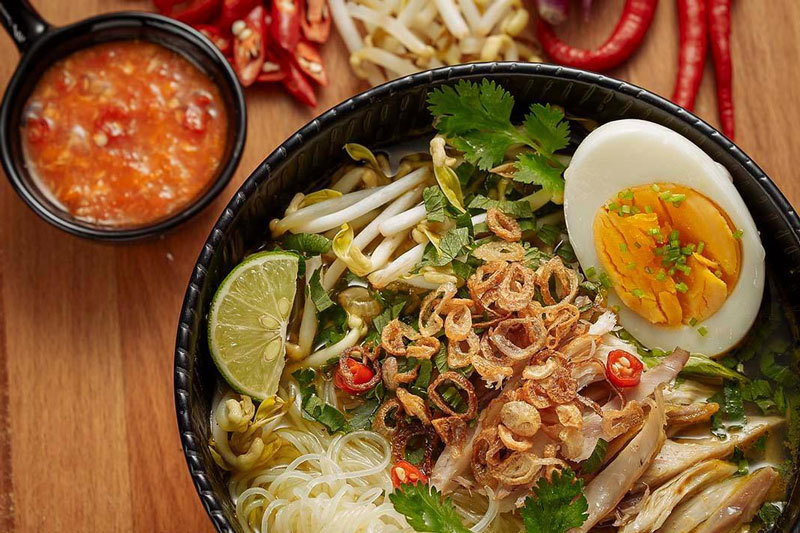 Recommended Restaurants: Soto Ceker & Ranjau Pak Gendut, Soto Kudus Blok M, Soto Mie & Bakso Sarodja, Soto Betawi Sambung Nikmat, Henis Bakery & Restaurant, Soto Banjar Kenaungan
Rendang
Rendang could be the most popular Indonesian dish nowadays as it has become a favourite among locals and foreigners alike. A spicy, meat dish from the Minangkabau people, it is commonly served across the country, particularly in street eateries named Warung Masakan Padang.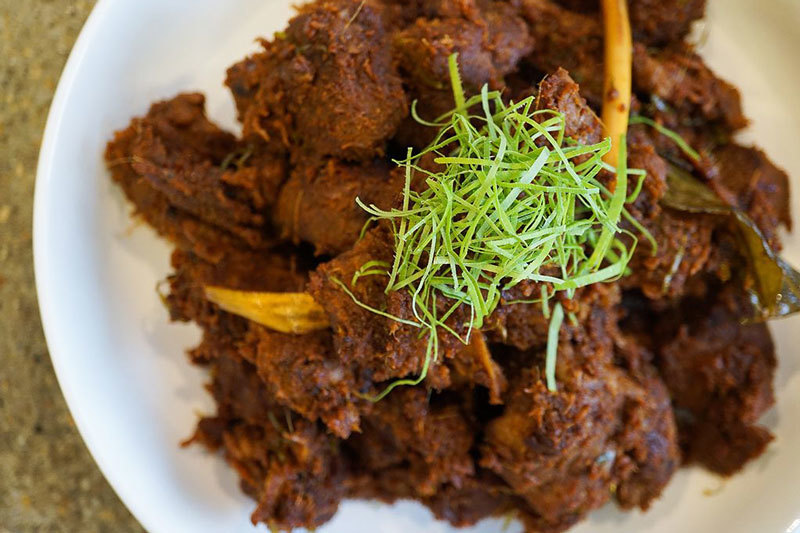 The complexity of the flavour and balance of spices has made this dish a favourite.
Recommended Restaurants: Simpang Raya, Sederhana, Pagi Sore

Nasi Goreng
Ubiquitous across Indonesia, Nasi Goreng is served in homes and restaurants with varying complexity. Served anytime of day, common ingredients include kecap manis (sweet soy sauce), shallot, garlic, ground shrimp paste, tamarind and chilli and accompanied by other ingredients, particularly egg, chicken and prawns. The dish is served with a variety of condiments such as kerupuk, acar, sambal, and fried onion.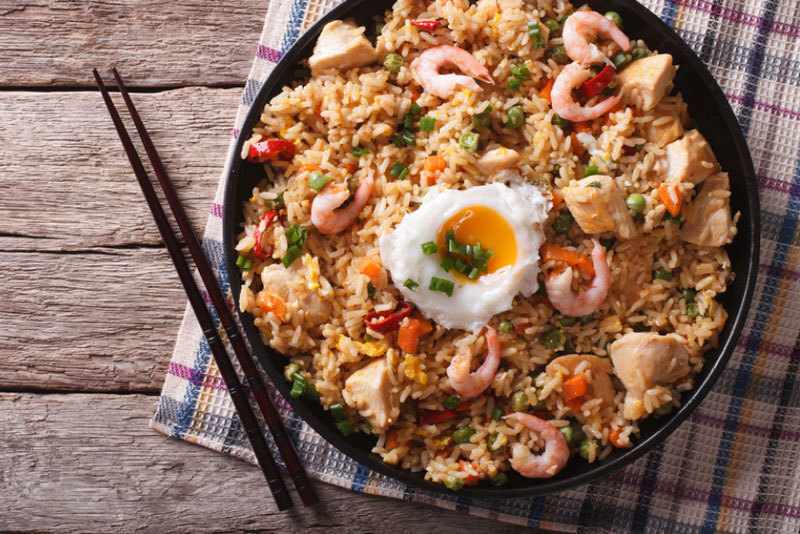 From itinerant vendors to the posh hotel, this is truly an Indonesian staple.
Recommended Restaurants: Nasi Goreng Mafia, Nasi Goreng Kebon Sirih, Nasi Goreng Kebuli Apjay.
Sate
Satay, another common spelling, is also a culinary that is easily found in various region of the archipelago. This is a dish of seasoned, skewered and grilled meat, served with a sauce. In many regions, satay is cooked traditionally using bamboo fan with a variety of sauces, from peanut to chili. Meats include chicken, beef, lamb, and even rabbit. Popular satays include Sate Madura, Sate Padang, Sate Maranggi, and Sate Klatak.
Many tourists describe satay as Indonesian barbeque and can be shared in large groups.
Recommended Restaurants: Sate Khas Senayan, Sate Taichan Asia Africa Gelora, Jakarta Restaurant and Courtyard The Dharmawangsa.
Gado-Gado
Gado-gado is Indonesia's answer to salad. This is a light dish consisting of a mixture of vegetables in a peanut sauce. It's often eaten with small rice cakes (lontong/Ketupat). Gado-Gado is similar to Javanese salad (Pecel), and Sundanese salad (lotek). Gado-gado is the term commonly used by the Betawi people in Jakarta.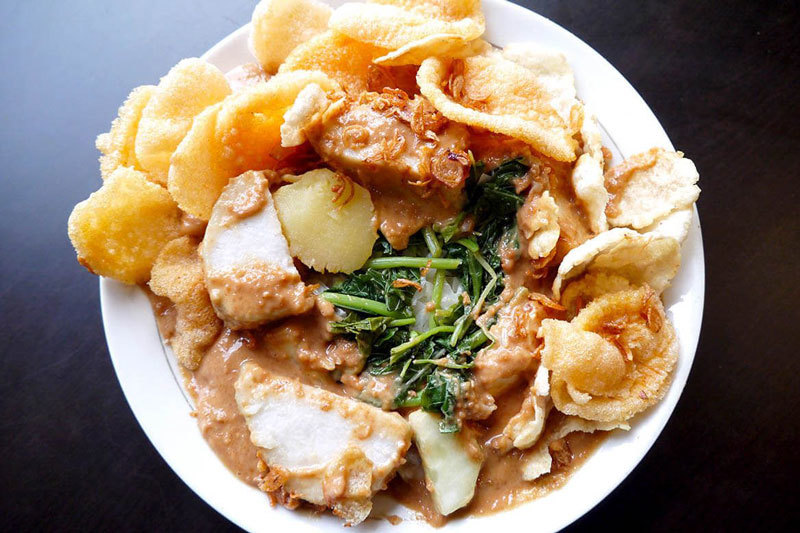 Gado-gado is popular among vegetarians and vegans as there is no animal product in this dish.
Recommended Restaurants: Gado-Gado Boplo, Gado-Gado Kartika, Gado-Gado Bonbin, Gado-Gado Cemara