Chef Akshay Bhardwaj of the Michelin-starred Indian restaurant Junoon in New York City will be at the Faimont Hotel Jakarta this month to present some of his award-winning dishes in a special four-hands dinner. NOW! Jakarta spoke to him about his passion for creating innovative dishes.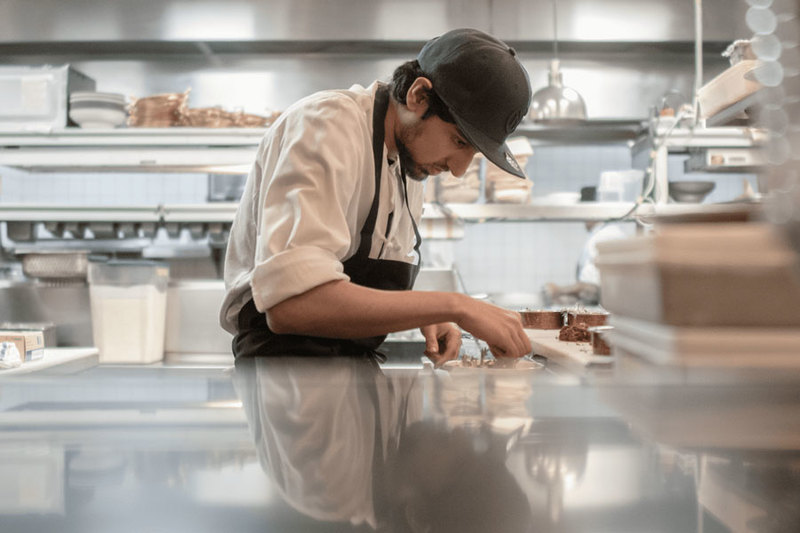 The name of the restaurant where you currently work, Junoon, means passion. What is it that drives you to create meals worthy of the coveted Michelin star?
The platform to create innovative Indian dishes is a driving force for my team and I as we are one of the few Michelin-Starred Indian restaurants so we feel that we need to live up to the standards that we have set for ourselves day in and day out.
Indian food is beloved the world over, but do you think diners in New York (and, perhaps, the U.S.) are finally catching on to excellent Indian food (as opposed to the generic "curry houses" usually associated with the cuisine in the west?
Yes, [we]are beginning to see diners accept chefs and their talents towards creating innovative and though provoking dishes throughout the U.S. Traditional "curry houses" are still the majority but there is definitely a demand and acceptance for upscale/fine dining Indian cuisine.
Diners, particularly those who may have grown up eating homemade, traditional Indian food, tend to be critical of restaurant fare. What does Junoon do to satiate the most discerning and pickiest of palates?
We believe in utilising ingredients that the traditionalist would accept in terms of flavour profile, and then take it up a notch and build on those flavours. At the end of the meal we hope to have satisfied the diner by providing traditional flavours but with a modern twist to them that they won't find at their homes.
What are the key ingredients to your own signature dishes?
Spice blends are essential to creating Indian dishes but being a seasonal restaurant, we constantly use ingredients that are local so they are constantly changing which is exciting and challenging.
What are you most excited about with regard to your visit to the Fairmont Jakarta?
I have only worked in New York City and a little while in Dubai and Orlando, and each city has taught me much about their culture and customs which I use in my cooking and techniques so going to a new city in a new country is very exciting. I will also be working with some amazing chefs at the Fairmont Jakarta, which is always exciting because you get to experience and see their ideas and thoughts which will help me to expand my knowledge and skills in becoming a better chef.
Gourmet meals aside, what's that one comfort meal you turn to at the end of a busy day?
Besides Indian food, I am a huge fan of a nice bowl of ramen at the end of the day. There are no set rules to what I can do with it as I like to utilise whatever I have in my fridge. Whether there are random veggies or meat, I know I can always work with those ingredients and pair them with my ramen to have a very fulfilling dinner!
Chef Akshay's will prepare an exclusive dinner at VIEW Restaurant between 10-12 May and a special Sunday brunch at Spectrum on 13 May.