2019 is a monumental year for Indonesia and India, as it marks the 70th anniversary of diplomatic relationship between the two countries. Both nations are celebrating this by dishing out countless events and activities throughout the year, sponsored and organised by governments, NGOs, as well as private institutions.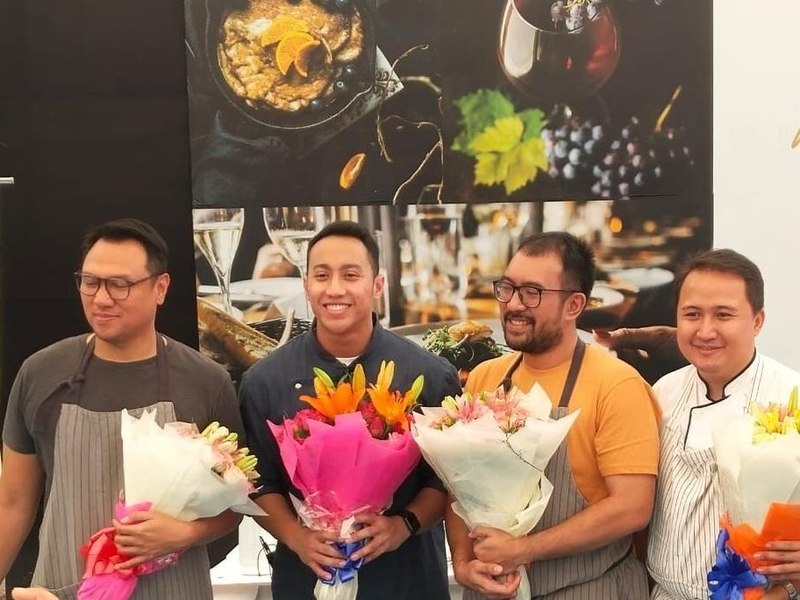 Recently, the Embassy of the Republic of Indonesia in New Delhi organised the Indonesian Food Festival, bearing the mission of introducing Indonesia's rich cultural and culinary values through a series of informative, educative and attractive food events in New Delhi.
The festival consists of three main events. The first of three events is a general discourse on Indonesian culinary and cooking demonstration hosted at the International Institute of Hotel and Management on 6 August, followed by a comprehensive Indonesian food exhibition within the 2nd International Hospitality Expo, one of India's biggest hospitality expo from 7 to 10 August. The final phase was an Indonesian food festival pop-up event at The Leela Palace Hotel, one of India's most opulent hotels, from 11 to 14 August.
Four Indonesian celebrity chefs led this exciting culinary invasion to New Delhi. The Indonesian food ambassadors were Chef Yuda Bustara, Chef Gupta Sitorus, Chef Kevindra Soemantri and Chef Primo Rizky. Each one of these accomplished chefs is known for having an undying passion for Indonesian culinary and a deeply seated knowledge of traditional cooking techniques from multiple regions of the archipelago. Jovan Hernando, a leading culinary student from Podomoro University, assisted the quartet in this endeavour.
There were many triumphant moments for Indonesian culinary during the length of the Indonesian Food Festival in New Delhi, with one of the highlights happening at the 2nd International Hospitality Expo. Chosen as the Focus Country, Indonesian food was in the spotlight throughout the entire course of the expo, with multiple booths and dedicated tasting areas that are always packed and constantly busy with curious—and later on, fully delighted—visitors.
Chef Gupta explained that the point of attack was presenting delicacies with resemblance to Indian culinary. "We are trying to establish relevance with local food enthusiasts by utilising familiar ingredients as well as cooking techniques," says the chef.
Feedback gained was overwhelmingly positive. Not only did our chefs have to cook non-stop to satisfy ever-flowing visitors, they also received many a praise from top culinary figures and fellow chefs. "The reception was incredible. I personally noticed this one chef visiting the Indonesian area four times to enjoy our dishes," Chef Gupta added. In a video interview, another chef profusely thanked Chef Gupta for bringing Indonesian food and stated how much he enjoyed their offering.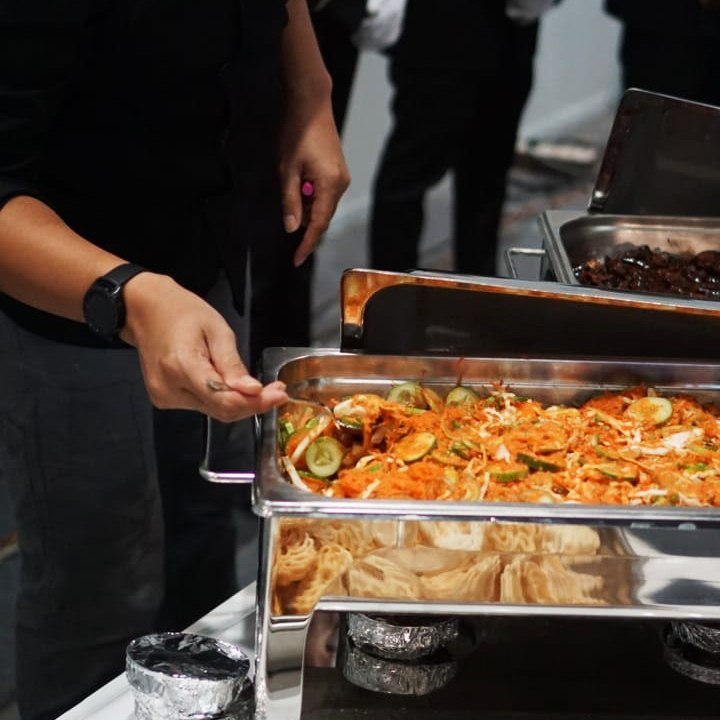 Every single dish cooked by our chefs was a huge hit, but Chef Yuda noted one particular trend. "They completely devoured our nasi rawon—traditional beef black soup served with salted egg—along with sambal terasi, or chilli shrimp paste, and traditional white crackers. This was truly a delightful surprise," Chef Yuda remarked.
This outstanding endeavour is yet another addition to a long list of testimony pointing to one known fact: Indonesian cuisine offers distinctively unique flavours that are undoubtedly worthy of global recognition.
Follow the delicious adventures of Chef Yuda Bustara (@yudabustara), Chef Gupta Sitorus (@guptasitorus), Chef Kevindra Soemantri (@kevindrasoemantri) and Chef Primo Rizky (@primorizky) by following their Instagram accounts.