A visit to Sumba Island's exciting new hospitality training centre was a revelation, writes Petty Elliott.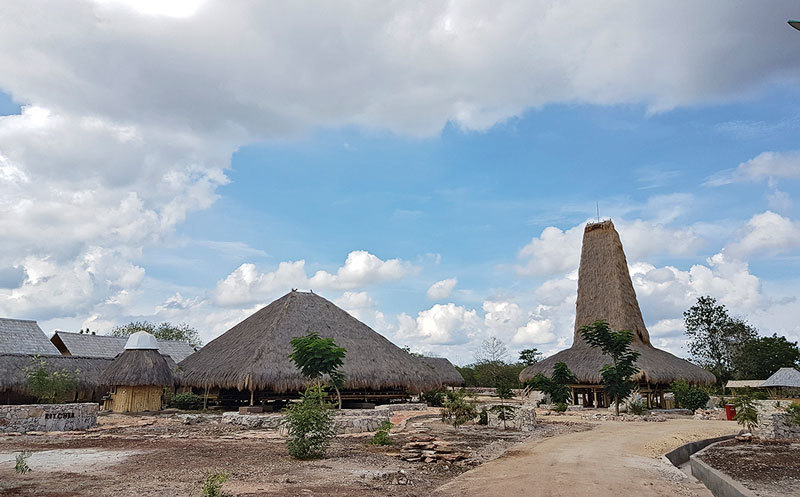 If you recall, a few months ago I wrote about my trip to Sumba. I have since been looking for more excuses to write more about this beautiful island, because it really deserves so much more recognition.
While it is popularly known as the home of pasola, a horse-riding game to celebrate the rice planting season, and the best ikat in Indonesia, there's a lot we still don't know about Sumba. To begin with, it only takes only 45 minutes of flight from Bali to Tambolaka, the gate of Sumba.
I am very fortunate to have had the opportunity to spend around four months working on the island recently. The Sumbanese are very friendly people and easy to work with. The island is truly a hidden gem with unspoiled beaches, waterfalls, lagoons and hills. The local market is full of interesting fresh produce and ingredients. Everywhere you go, you will see horses and water buffaloes. The majority of Sumbanese still live in traditional villages with their megalithic culture, ceremonies and rituals. I've never seen so many beautiful ikat fabrics, which are woven clothes in natural dye passionately and patiently made by local ladies – each piece usually takes around one year to finish.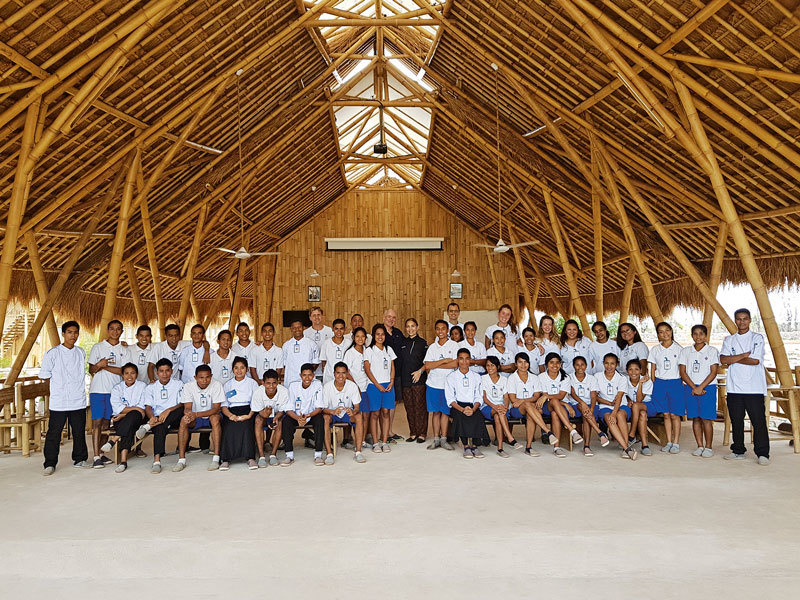 What is also apparent is how poverty remains a problem on the island. In recent years improved flight services and infrastructure have helped to stimulate rising numbers of visitors to this beautiful, fragile island. But Sumba desperately needs investment in skills to ensure that its people – about 700,000 of them - can partake in the benefits of economic development and growth in the tourism sector.
Inge De Lathauwer, a philanthropist from Belgium has a vision. She established Sumba Hospitality Foundation, opened only May last year with the goal to provide hospitality and agricultural development education and to raise awareness and responsibility of young and underprivileged students. Sumba Hospitality Foundation focuses on supporting education, protecting the environment, promoting sustainable tourism and exploring new possibilities to help the people of Sumba and their surrounding islands.
Last November, taking a couple of days off from my chef duties at Nihiwatu, I got the chance to visit the students and staff at the school. There at the Foundation, I gave a talk about the wealth of regional Indonesian cuisines and ingredients, as well as sharing my journey in the culinary industry to an audience of 40 young people with unequaled enthusiasm, something I found heartwarming and inspiring. I also had an opportunity to mentor the culinary students there and helped them prepare a formal three-course dinner for the whole staff and students, using ingredients from their own organic garden.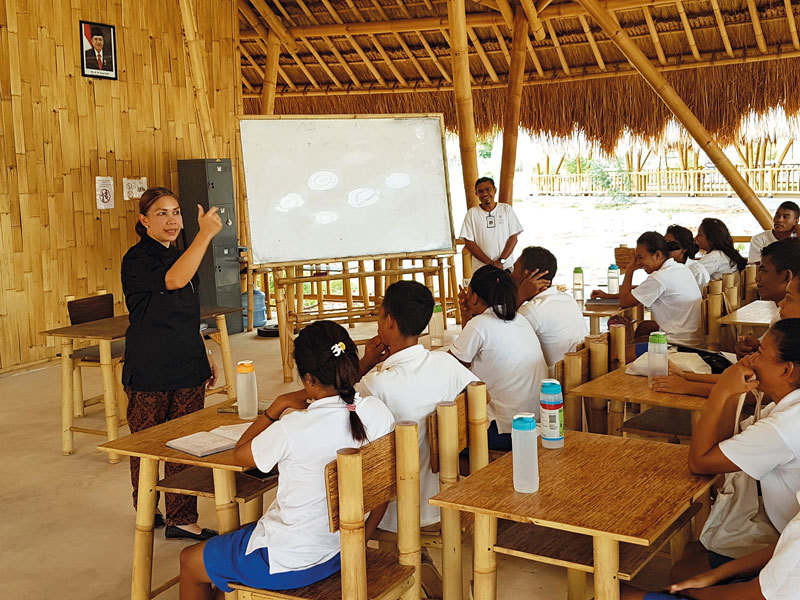 The first course was Rujak, a mixture of tropical fruits served with tamarind, palm sugar and chilies dressing. The main course was Manadonese risotto inspired by Bubur Manado with roasted pumpkin, fresh corn and spinach infused with lemon grass and basil. The dessert was Bubur Sumsum, Indonesian-style panna cotta with palm sugar syrup and roasted ground cashew. Although these were common traditional Indonesian dishes, they were new to the students, who had never tasted food from other regions in Indonesia.
In terms of electricity, the school is self-sufficient because it relies on solar power. It also grows its own food organically, filters drinking water and recycles wastewater for use on the organic farm, which by the way, produces incredible harvest despite the arid climate of northern Sumba.
The school buildings pay homage to the sustainability theme, built with specially treated bamboo in an outstanding architectural design by Elora Hardy, founder of Ibuku Architecture and Design. The compound of guest rooms, student and teacher accommodation, classrooms, dining and an impressive Sumba-style hotel reception are all aesthetically delightful and very energy-efficient.
I had the chance to meet the staff, led by Laren Bruggemans, Executive Director of Sumba Hospitality Foundation, Thomas Lerch, Deputy Director of the Foundation, and their Italian Chef Alessandro Columbis, who runs a wonderful modern kitchen and the culinary training.
It was such a pleasure to get to know the students, who are all working hard at the school. Since my November visit there has been a lot of astonishing progress among the students and the foundation at large. Back at Nihiwatu in January, I was pleased to welcome Chef Alessandro Columbis and some students from the Foundation for a special Indonesian-Italian dinner. Starting on next May, students from the Foundation will have the opportunity to do an internship at Nihiwatu Resort and Locavore Restaurant in Ubud, Bali.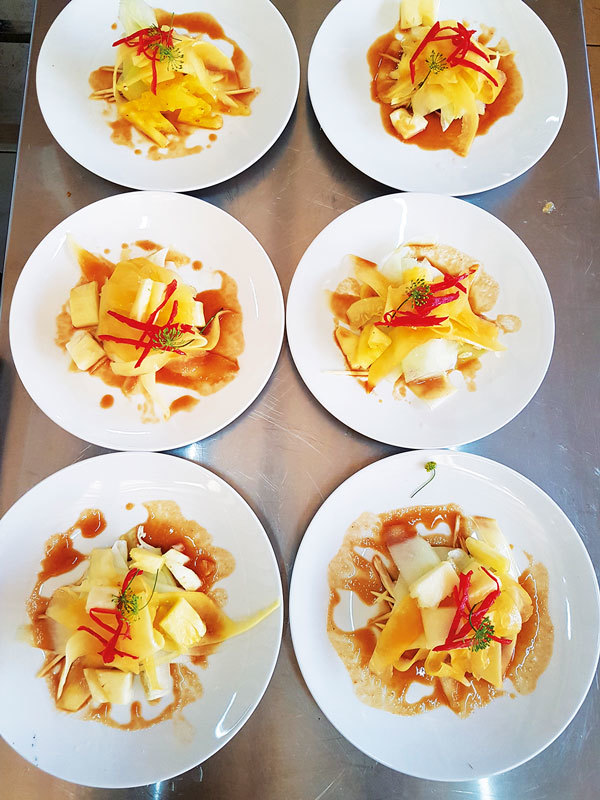 The SHF Hotel School is located in Desa Karuni, only 20 minutes from Tambaloka Airport. Please visit and support this incredible venture that promises so much good for the island and its people. I will certainly be back!
www.sumberhospitalityfoundation.org