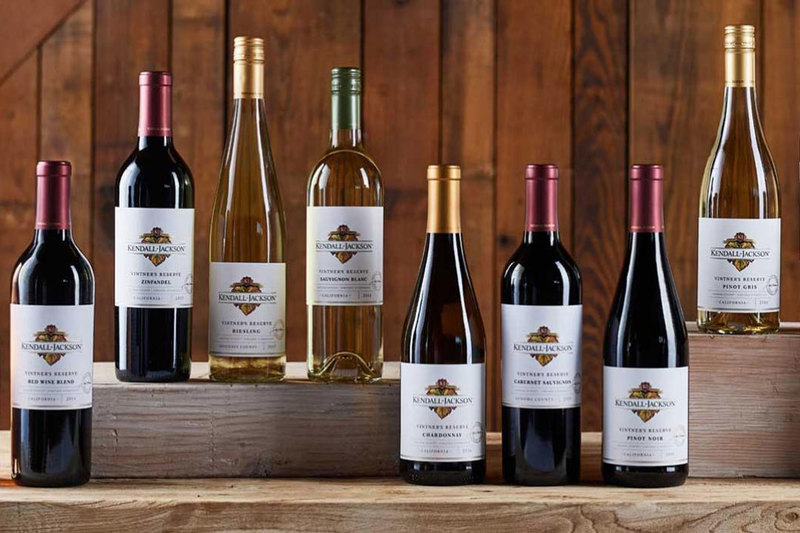 On Tuesday, 3 March 2020, opulent living room-slash-kitchen-slash-dining-area at Raffles Jakarta, known as The Dining Room, was transformed into an elegant setting complete with a sultry jazz band, candle-lit tables and an open-kitchen arrangement inviting guests to check on the food being prepared. The occasion was a Kendall-Jackson intimate wine pairing dinner and spotted among the limited guest list were VVIPs the likes of Rina Ciputra, Italian Ambassador HE Vittorio Sandali, Colombian Ambassador HE José Renato Salazar and other reputable members of society.
Chef Matthias of Raffles Jakarta was in charge of the evening's six courses gastronomic journey, each paired deliciously with the finest bottles from Kendall-Jackson Vintner's Reserve collection, while Bar Manager Nicolas Nemalceff were responsible for the evening's dazzling table arrangement and décor.
After a hearty welcoming session over a wine-based welcoming cocktails at the voyer accompanied by Alexandra Tulikova, Jackson Wine Estates International Regional Director for Australia, NZ, South-Pacific and SEA as well as expert wine enthusiasts from PT PANIAGA, the evening's treat kicked off with a fresh Scallop Ceviche appetiser paired with a Sauvignon Blanc 2016. The soft and tangy scallop makes paired really well with the citrusy aftertaste of the wine.
Then came the King Crab served with green apples, a quinoa cracker and citrus dressing accompanied by a Pinot Gris 2016, which matches the diversely flavoured dish with crispy, fruity notes of its own.
The Lobster Tortellini and smoked corn provided a new dimension of white meat flavours as it went down beautifully with a Chardonnay 2016, combining the smoky flavours with distinct toasted oak and vanilla flavours.
The first main course is a succulent Aged Duck Breast served with spicy plum and kale puree, a nice balance between protein and reinvented vegetables, which was rounded up by the mildly sweet notes of the Pinot Noir 2016.
The second main course, which I thought was the star of the evening, was the Slow Roasted Tenderloin served with red wine sauce, caramelised onion and mixed mushrooms and vegetables. The paired Cabernet Sauvignon 2016 provided a nice dark chocolatey flavour as it rinsed down each tender and juicy bite.
Lastly, dessert was called Chocolate & Mango, a combination of frozen chocolate sand chocolate sphere and mango salsa, all combined in a delicate presentation and a well-balanced portioning of each component.
All wine pairing variety for the evening was provided by the Vintner's Reserve of Kendall-Jackson winery. Kendall-Jackson is the family-owned winery trusted by generations of wine drinkers to deliver exceptional wine handcrafted from bench-land & hillside vineyards along the cool coastal ridges of California.
Check out Instagram account @kjwines or website kj.com for more information.