The Grove Suites by Grand Aston proudly announces its new Executive Chef, Wiem Kahyang Isha. At only 30 years of age, Chef Wiem has garnered extensive experience at renowned restaurants and hotels in the region. A man with big passion and insatiable thirst for learning, he's ready to take on the responsibility to handle the kitchen at The Grove Suites and bring new breakthroughs to the hotel's Veranda Restaurant and pastry outlet.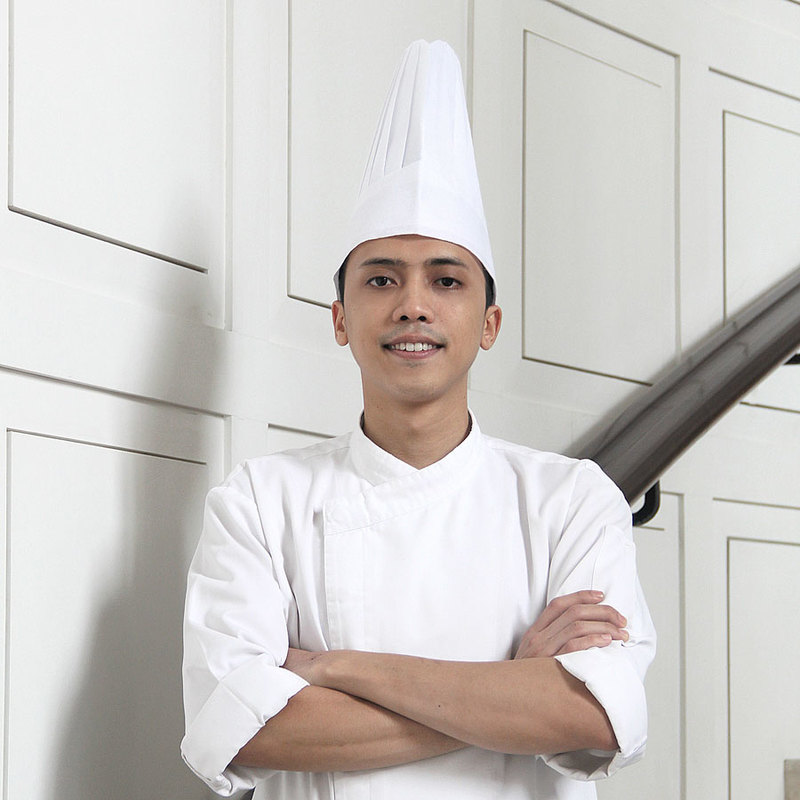 Why do you love being a chef?
I'm the type of person who never wants to stop learning. Ever since I was a kid, I have always loved to see my family members cook for us and I wouldn't hesitate to help them in the kitchen. I also learned cooking techniques from my grandmothers. After graduating from senior high school, I went on to pursue a diploma at the Trisakti Institute of Tourism, where I majored in Hotel Management. That was where I started to experience being in a professional kitchen for the first time and it was also where I found my love of cooking. Having decided to be a professional chef, I then flew to Singapore and took an Advanced Culinary Diploma at At-Sunrice GlobalChef Academy.
What's your working experience?
I worked at Conrad Centennial Singapore Hotel after finishing my studies there. Back in Indonesia, I first worked for Mandarin Oriental Jakarta before moving to Mozaic in Bali for one and half year. It was sort of 'hotel-hopping'. When I resigned from Mozaic, I worked for French restaurant Chateau Blanc in Senopati, Jakarta. Then I moved to Pullman Jakarta Indonesia, Raffles Hotel Jakarta, and back again to Pullman Jakarta Indonesia.
What are your strengths?
My background is Western food and I'm confident with my French cooking techniques. It's very nice to explore techniques where we can learn to cook in more detail and follow the cooking techniques from A to Z to get the perfect results. I learned a lot when I was at Mozaic with Chris Salans as my role model and a good mentor. Moreover, I like the restaurant because it uses French cooking methods but with local ingredients. One thing that I mastered is the sous vide technique that allows me cook efficiently and control the temperature well.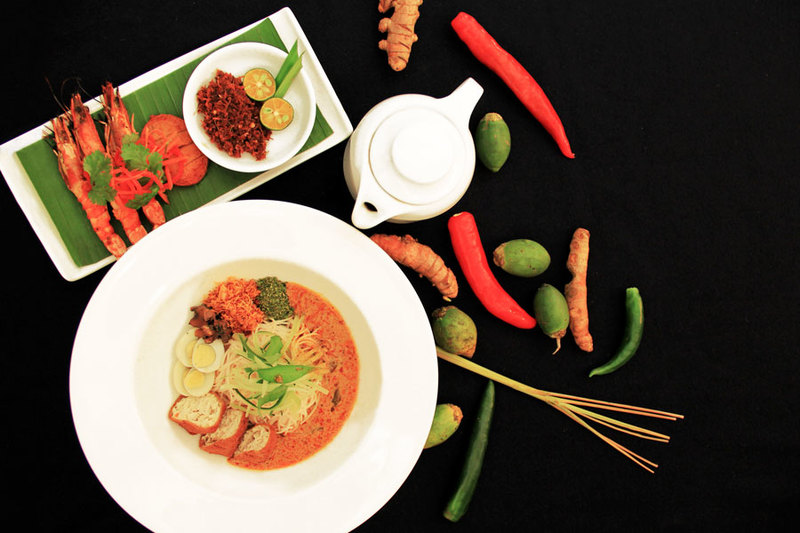 How do you manage your team?
I always motivate them and teach them patiently. I'm not the type of person who likes to scream whenever my team members did something wrong. I'd rather give them input and suggestions.
What exactly is your goal at The Grove Suites?
Since most of the hotel's guests are Indonesian and Middle Eastern, I want to showcase the real, traditional and authentic Indonesian cuisine for them. I will also make more Indonesian cakes and expand the kinds of desserts.
How do you keep your food authentically Indonesian?
Authentic Indonesian cuisine begins with spices and seasonings. At The Grove Suites, we prepare spices and seasonings ourselves and not source them from suppliers. That way we can manage the authenticity of the taste. For instance, if our guests wanted to eat Soto Ayam, they will have the real traditional Soto Ayam with good chicken stock and original Indonesian spices. Every morning, our hotel serves many Indonesian dishes. In fact, we have a thematic Indonesian Corner where guests can enjoy authentic flavours such as Laksa Betawi, Gudeg, Nasi Kuning, Kolak, Manisan Buah, Asinan, etc. Next in store, we would like to serve Mie Ayam and Bubur Ayam at the pool and pool bar, which our guests can enjoy after swimming or exercising.
What's your take on how to be a good chef?
To be a good chef, of course you have to learn cooking the right way. There are many chefs who don't have any formal cooking education nor did they attend any culinary school or course, and rather, are self-taught. Because they have big passion and are very willing to learn, they manage to become good chefs. We can also learn from them.
___________
This article is originally from paper. Read NOW!Jakarta Magazine February 2018 issue "Season of Love". Available at selected bookstore or SUBSCRIBE here.