Barely a year after winning the Australian TV food competition My Kitchen Rules, Melbourne-based sisters Tasia (27) and Gracia Seger (26) are finding themselves busier than ever, touring Australia and attending food and wine expos, giving private dinners and appearing at events linked to My Kitchen Rules, as well as launching their own sate sauce. Just recently, they participated in the Ubud Food Festival, where they shared the stage at the Casa Luna Restaurant with Petty Elliott. Read on to find out more about their penchant for Indonesian food and what lies ahead as they embark on a career in the food industry.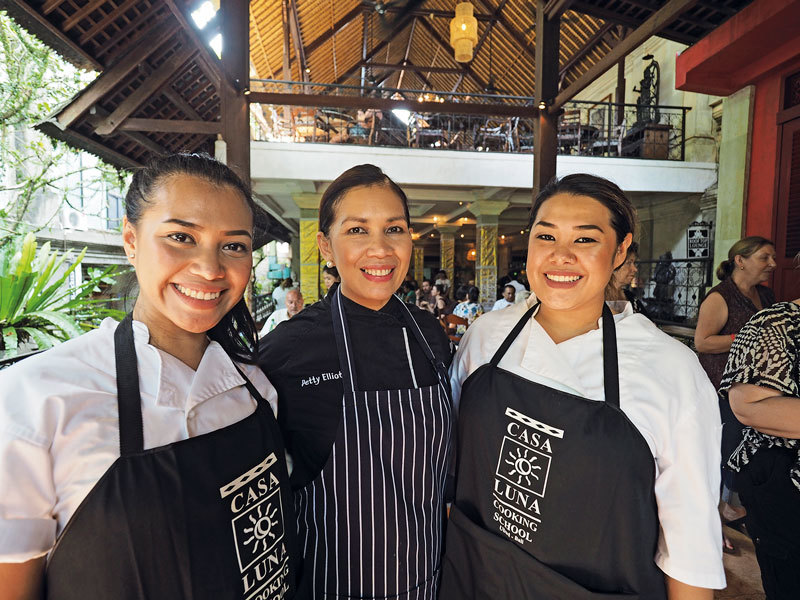 Since it has not been long since you graduated from the university, have you already decided on food v. career, given your qualifications in psychology and biomedical science?
T: It's food for now, but through with my major, psychology, there are definite connections. People are already using art for therapy and I see food therapy as another great opportunity.
G: It's food definitely for me.
Please can you provide a little about your background. How did you get into food?
T & G: Cooking was a hobby for us before MKR came along. And we owe a lot of the time we spent in the kitchen to our Indonesian mother, as well as our grandmother, a very good cook in her own right. In our house the rule was to "pick a chore", so we always volunteered to cook in the kitchen! As we grew up, our father's work took the family to India and the Middle East so that has been an influence on how we view food and taste.
So what's next?
T: Well the food industry is still very new for both of us and we are trying to see where food will take us. We'd like to open up something, as our end goal, but there's much left to learn. We can learn from other chefs and we want to stay open minded.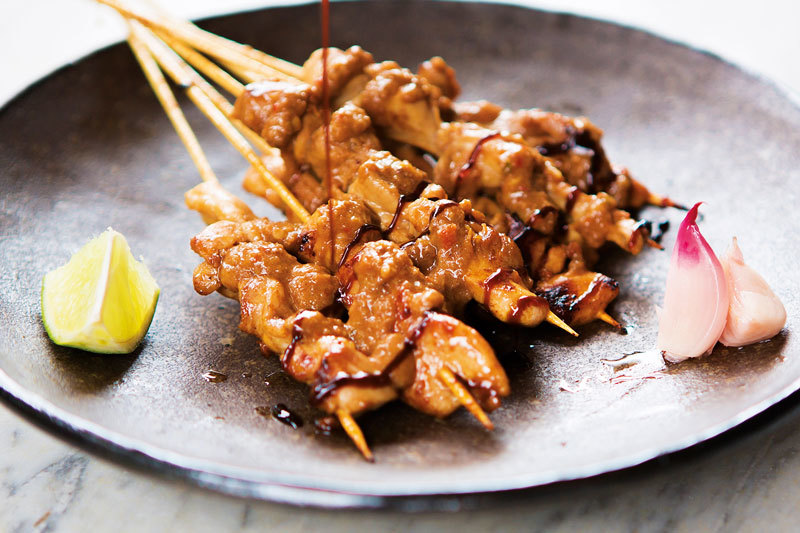 How do you see your specialty, Indonesian food, both in Australia and globally?
G: We can't speak for the rest of the world but typically in Australia, Indonesian food is seen as mainly catering to the student community, including Indonesians and other Asians. It's viewed as basic and cheap with a lack of sophistication. But we see a lot of potential. To us Indonesian food is an explosion of flavours and very complex, as it involves a lot of ingredients. It is time to be bolder to serve sophisticated Indonesian food, full of flavours and highlight the freshness of the ingredients.
What's your style of cooking?
T: We focus on original flavours, using local Australian produce and Indonesian or Southeast Asian produce available in Australia, but take a more sophisticated approach with a modern touch. There are challenges sometimes, especially in sourcing certain ingredients. Jeruk purut (kaffir lime), for example, is an expensive ingredient in Australia – it costs two dollars each. Luckily, we have the tree in our own garden. But we need to improvise all the time.
G: We concentrate on a fresh and colourful presentation for our dishes alongside stressing on the importance of authentic Indonesian flavours.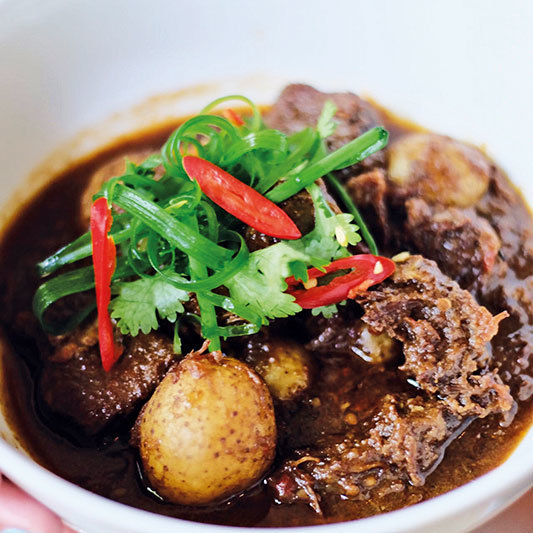 Any suggestions for young aspiring Indonesian chefs?
T:Don't be afraid to take risks and don't worry if you fail. Keep your passion and don't stop learning. Be complementary to others, it's a great way to learn. And stay open-minded.
G: Be proud or boastful with your food culture. In Indonesia we have this culture that we are not allowed to be boastful with what we have or what we do. But to promote Indonesian cuisine to the world we need to be boastful as we have so much to offer.
Needless to say, it's a very good end statement from the two sisters. I could not agree more!