Long before South Korean culture began to percolate through the Indonesian conscience, like most child born in the eighties in Jakarta, I grew up knowing, and being exposed to, Japanese culture and cuisine
"Just when the world was saying they got no hope, we got audio."
This is the phrase from the song titled Audio by LSD (Labrinth, Sia and Diplo) that I've been listening to lately. Somehow it reminds me of how important music is to our lives. My love of music started when I grew up as a typical Asian kid - my mother used to take me to family karaoke. No wonder so many Indonesians love karaoke and have adopted it to their ears— we were brought up on formula and the karaoke machine!
It continued when music became one of the subjects that I took at school. As a student I was "forced" to review musical performances for my grades—this was when I learned that Jakarta is a great place for concerts, from classical to rock, K-Pop to even Jazz.
Hence a beautiful classical musical afternoon tea at the Raffles Hotel in early August was something of a flashback to my time at high school. It was very special - and not just because of their great scones but also because of the piano and viola concert by duo, Edith Widayani and Adam Cordle from the Eastman School of Music in New York.
Another great place to enjoy food and drinks in Jakarta was Warung Turki in Kemang. The songs their band performs are mostly from the '90s and the early 2000s. Music from those days was special - not just because I grew up listening to it - but also because songs back then emphasised the tunes and lyrics, instead of relying too much on the special effects that we have nowadays.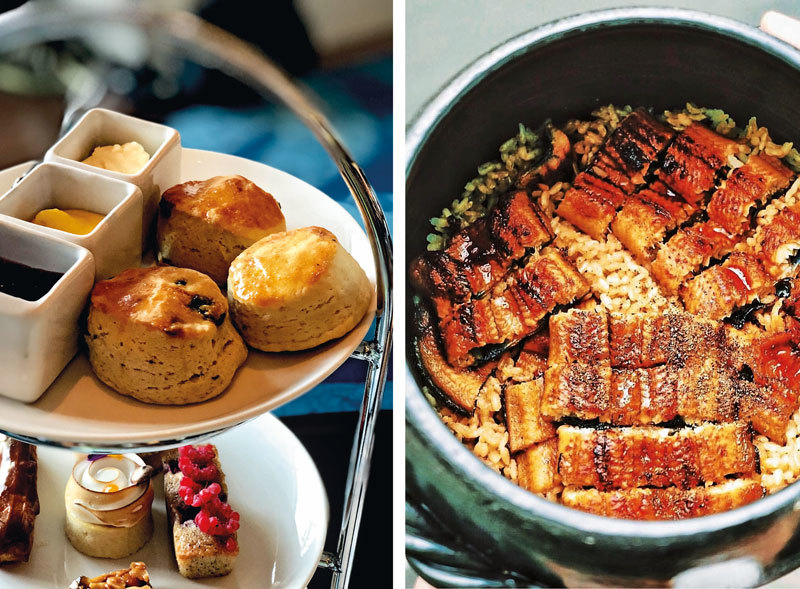 Not only does music lift us up; a shared taste in music helps us to relate to one another. Take my daughter, for example. She is very happy to K-Pop dance with her friend. They both love the Gangnam style videos and Baby Shark, this was popularised by Pinkfong, an education brand started by South Korean media-startup SmartStudy. Out of this unlikely mixture, their friendship has grown and blossomed. While I can't say I've ever got into K-Pop, personally I'm very impressed by how creative South Koreans are at inventing variations on tunes and movements, and how they're able to influence music culture throughout Asia, and in particular Indonesia. This is highlighted by my sales of Baby Shark motifs for my lunch-box bags - mothers from all over Indonesia, and their children (ie, my online store, @funplastik's customers) are their biggest fans.
Long before South Korean culture began to percolate through the Indonesian conscience, like most child born in the eighties in Jakarta, I grew up knowing, and being exposed to, Japanese culture and cuisine, from high end kaiseki meals, sushi, sashimi, teppanyaki, shabu-shabu and yakiniku to fast food, "Japanese-style", like Hoka Hoka Bento and Hanamasa. In my case, my father was the biggest influence on my love of Japanese food - he absolutely adores any type of Japanese food. We even ended up having our own professional teppanyaki grill stove fitted at home. Until now, he still likes to hire a chef from time to time, to come and do the teppanyaki for all of us.
Apart from that, one of my favourite dishes, that reminds me of my childhood, is Unadon (eel cooked with special Japanese sauce in a bowl of rice). I remember how my dad used to get me unagi that had been half cooked and which we just needed to re-heat in the oven for half an hour or so. I love the sweetness of the sauce - that's so similar to kecap manis - as well as the deep umami flavour from the fat of the eels, and soft texture that melts in your mouth. I've never forgotten it. For me, the best place to get this in Jakarta is BirdMan restaurant, in SCBD. I like the contemporary feel to the restaurant, which is very Japanese zen-like, but with a modern vibe.
On the menu they have authentic chicken nanban, made with fried chicken coated in a crispy egg batter that's soaked in a sweet, sour and creamy sauce, which perfectly matches their carbonara drymen (dry ramen). To make it more Japanese, they also have kanpai hours every Monday to Friday from 5pm-12am, with live music every Thursday and Friday. For drinks, they offer different types of Japanese sake, beer, wine, as well as some cocktails, like my favourite one, Tokyo Negroni, which is a perfect balance of sweet and bitter.
My love of Japanese food was intensified during my first trip to Japan over 10 years - I never seen such perfection anywhere else in the world, from the beautiful way they wrapped everything we bought from the shop, to the way all the breakfast buffet bacon pointed in the same direction every morning, to the most perfect baguette shaped omelette I've ever seen.
This is a country where generations of farmers have obsessively produced the platonic essence of edible flora and fauna. I have just never had any better beef than Miyazaki Prefecture beef, like the one offered by Ginza Miyachiku restaurant in Tokyo, cooked teppanyaki style, so that the evenly marbled fat begins to dissolve at 25 degrees Celcius and, literally, melts in your mouth.