Despite her increasing fame and international recognition Petty Elliott is a modest lady. "I am not a chef" she says "I am a cook". That may be true, but she is a very good one! But sadly after over 15 years of writing for NOW! Jakarta (and my previous magazine JJK) she is now hanging up her pen and concentrating on teaching, cooking and consulting, says Alistair Speirs, publisher of this magazine.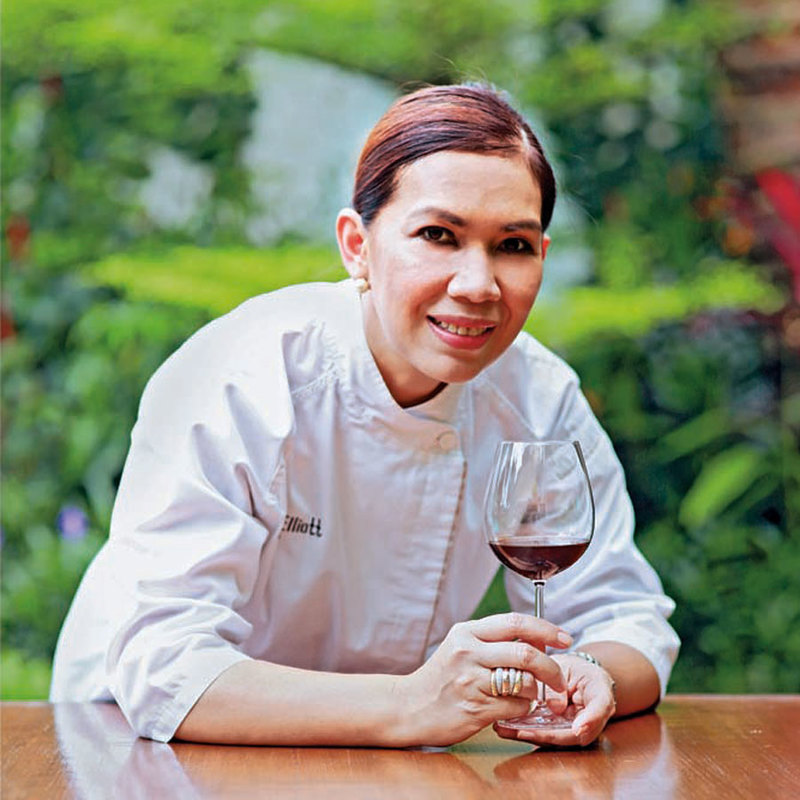 So this article about Petty is her farewell to the pages of NOW! Jakarta where she has had a column published every issue since Issue No. 1 – January 2009. That's 110 articles she has written, mixed between her recipes, her restaurant reviews, her views on Indonesian cuisine and her international (and domestic) travels. We are very sad to see her go.
It was about 16 years ago that I woke up to the fact that this charming Manadonese lady, (who couldn't cook when she married her dashing advertising and PR expert husband) had entered the very prestigious "BBC Master Chef" contest in the UK and come in third! An amazing achievement which left me in no doubt about her ability to cook.
The question was-could she also write?
The answer came very quickly as she submitted her first article text for me, a beautifully researched and written recipe for Indonesian food cooked to international standards, fully descriptive of all the process and ingredients.
Away we went with Petty developing recipes of international dishes prepared with local ingredients as well as local dishes recreated to international tastes, a field which she has come to dominate, and gain great recognition in.
Her talent has had her invited to top class hotels as guest chef (sorry, cook), as resident culinary advisor in Nihiwatu (then voted the world's best resort!) and ultimately in the kitchens of the State Palace of the President of Indonesia, cooking for VIP guests of the Indonesian Government! From housewife to supercook indeed.
But it is her passion for Indonesian cuisine, ingredients, spices, sauces and preparations that have led her to have a legion of followers. To Petty the raw materials here are the best in the world, all that was needed was inspiration, dedication and hard work to take them to world standard. And that she has done.
Oh by the way, while Petty was cooking, writing and inspiring, she was also the President of Wisma Cheshire, a residential home for the disabled here in Jakarta, a role she kept for 11 years. Astonishing dedication.
You may have heard the last of "Chef" Petty in these pages, but you will not hear the last of her in the media as Petty "goes international" from her new home in the UK. And it is very likely we will see her back here for a few spectacular dinners. Let's hope one will be for you our NOW! Jakarta readers.
Good luck Petty, and many thanks from all of us at NOW! Jakarta.