In this country, indeed, buying superfood is not (yet) as easy as buying rice or flour at mini marts or other convenience stores. Understandably, as Indonesia had achieved self-sufficiency in rice and becoming more and more of a monoculture country, only a handful of people living in rural areas were consuming it, following their ancestral consuming habit.
In big cities like Jakarta, the superfood connoisseurs include those who practice a healthy lifestyle and look for alternative carbohydrate sources that are non-gluten and non-GMO. Those who are literate about local food issues usually buy it to support the re-emergence of food crops that grow according to geographical conditions, are friendly to the environment, and celebrate biodiversity.
Many superfoods contain phytonutrients which promote general body health thanks to their antioxidant and anti-inflammatory properties. Indonesian superfood develops unique plant characters and nutritional value to help them adapt to a particular ecosystem in archipelago. To really boost our body's immunity, try to include a number of these super foods in our daily eating habits:
Tempe
Back in the 18th century, tempe was only specifically served to the families of the kings in Indonesia. This fact is documented in one of the ancient Javanese books namely Serat Centhini. The term tempe itself is believed to originate from the word tumpi in Old Javanese which means white food and made from sago flour. Tempe is made by a natural culturing and controlled fermentation process that binds soybeans into a cake form.
Tempe has around the same protein content than chicken and goat meat, but with less fat content. Based on Indonesian food composition data from the Indonesian Ministry of Health, 100 grams of tempe contain 150 calories of energy, 14 grams of protein, 7,7 grams of fat, 9,1 grams of carbohydrates, 1,4 grams of fiber, 517 milligrams of calcium, 7 milligrams of sodium and 202 milligrams of phosphorus.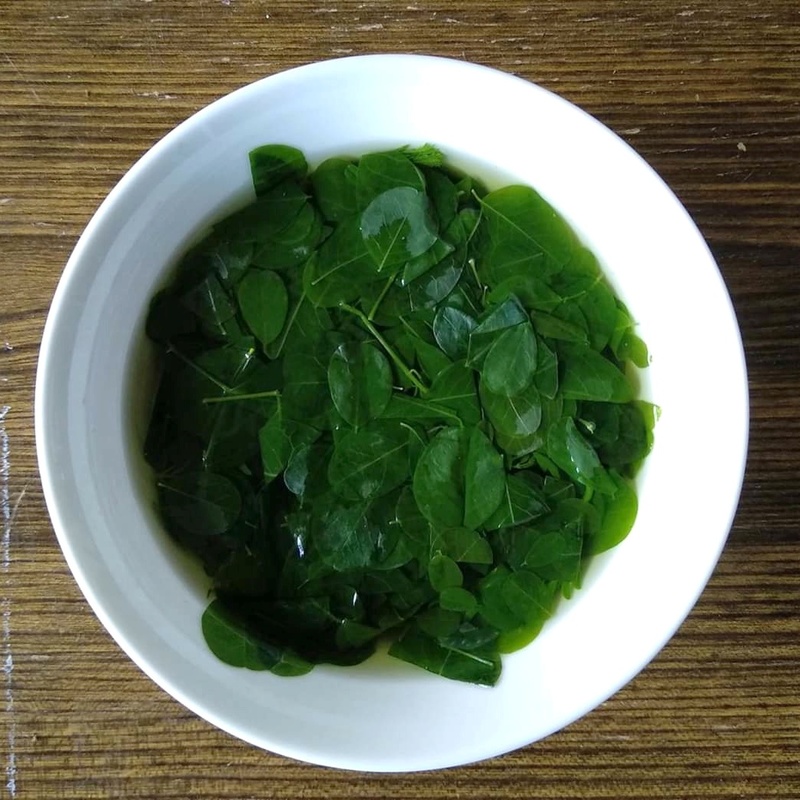 Daun Kelor
Daun kelor or kelor leaves (Moringa oleifera) are usually consumed by Indonesian mothers who are breastfeeding because these leaves are known for increasing breast milk. Daun kelor are rich in phytonutrients, various vitamins and antioxidants that can help the detoxification process in the body and prevent inflammation. The World Health Organization strongly recommends consuming these leaves, especially in infants and children in infancy as one of the solutions to malnutrition in poor and developing countries.
The ratio per gram of these leaves are seven times the vitamin C in oranges, four times the calcium in milk, four times the vitamin A in carrots, twice the protein in milk and three times the potassium in bananas. Reported by Charlotte's Book, Moringa oil made from its tree oil extract even contains collagen to improve skin health.

Garut
This plant is originally from South America and has many names. With the scientific name Maranta arundinacea, garut or well-known as arrowroot is often used as a substitute for rice or flour (sago). Tribespeople use it as porridge for baby food. This perennial plant has never been a staple food source but it is often planted in rural yards as a food reserve in a lean season, and it has also long been used as traditional medicine; good for consumption by people who are recovering from illness, because it is easily digested by sufferers of stomach problems or intestinal problems.
Garut is mainly planted for tubers which produce high-quality, fine-sized and high-priced starch. Its rhizome can be used as an alternative source of carbohydrates. Based on USDA Nutrition Data Laboratory, per 100 grams garut contain 13,39 grams of carbohydrates, 1,3 grams of dietary fiber, 0,2 grams of fat and 4,24 grams of protein.
Ciplukan
Ciplukan, also known as ground cherry, used to grow in wild bushes or on the edge of rice fields, and now this fruit is popular because of its health benefits. The demand for this fruit is getting higher and we can already get it in big supermarkets. Ciplukan contains chlorogenic acid compounds, citric acid and focalin. This fruit also contains nutrients such as malic acid, alkaloids, tannins, cryptoxanthin, vitamin C and sugar, and elaidic acid.
The content has been tested in a number of studies and proven able to cure various diseases. According to pharmacology in China, bitter taste in this fruit is believed to make the body fresh and fit. Its vitamin C content meets 18% of the daily requirement per 100 grams. While 100 grams can meet 14% of the daily requirement of vitamin A in the body, which is very good for eye health.
RECIPE
Fresh Tempe Bacem Spring Rolls
(for five pieces)
This menu is created by Wida Winarno, Founder of Indonesian Tempe Movement to promote tempe as an original Indonesia's superfood and excellent high vegetable protein source. These spring rolls are a refreshing change from the usual fried-tempe variety dishes. Tempe bacem or sweet braised tempe is a great menu as a healthy appetizer and is delicious dipped in the sauces. Happy cooking and enjoy!
Ingredients:
5 Vietnamese rice papers
1 piece of medium size of tempe (for bacem)
5 sheets of Romaine lettuce
5 sheets of gotu kola or pegagan leaves (if you like)
1 medium size of carrot, thinly sliced
Vermicelli or glass noodle that has been brewed (to taste)
Nuts (to taste)
How to make tempe bacem:
Prepare one piece of medium size of tempe, 1 glass of coconut water,
2 pieces of garlics, 3 pieces of shallots, 50 grams of brown sugar, ½ teaspoon of corianders, ½ teaspoon salt, 1 tablespoon soy sauce, 3 cm galangal,
1 piece bay leaf and 1 lemongrass.
Puree all the seasonings, exclude bay leaf and lemongrass
Cook coconut water and water, then add all the blended-seasonings, bay leaf, lemongrass and tempe.
Cook until the water absorbed into tempe
Sauce:
1 teaspoon oyster sauce
1 teaspoon coconut sugar
1 teaspoon fish sauce
Stir all ingredients, if too thick add a little hot water. Taste until you reach a sweet and sour taste balance.
How to make:
Wash, cut according to taste and mix all ingredients in rice paper. Fold and roll neatly. Dip it in the sauce to enjoy it.