The use of tempe as a very popular daily food and Indonesia's favourite fermented product has evolved from the super simple and affordable folk food that usually graces people's dining tables to the development of tomorrow's healthy food source. It's a good reference for advancing local food innovations based on local and traditional wisdom.
Co-founder of Indonesian Tempe Movement, Amadeus Driando Ahnan-Winarno or Ando together with his mother and his grandfather have digested, developed and now unveiled the potential of tempe and promoted it to the public from both scientific and lifestyle aspects. For this young scientist who just finished his PhD from the University of Massachusetts, he puts the manifestation of a product and its impact on society as the main innovation in addition to its intrinsic value as a staple food.
"In innovating and defining the scope, I have to first ask about what impact do I want to have on this world? And why do I want to innovate with tempe on an international scale? When I was in my undergraduate studies, I was obsessed with bodybuilding, and how to increase muscle mass as high as possible and reduce body fat as low as possible. Then I looked for the right protein source, and with my knowledge of biotechnology, I read the journals and it turned out that tempe was a high source of protein and even though it was on the table every day, as an everyday, ordinary food. When I told friends about tempe and its potential for bodybuilding, they way underestimated my findings. So I have to innovate by changing people's perspective first! " Ando admitted that Indonesian Tempe Movement was his first innovation.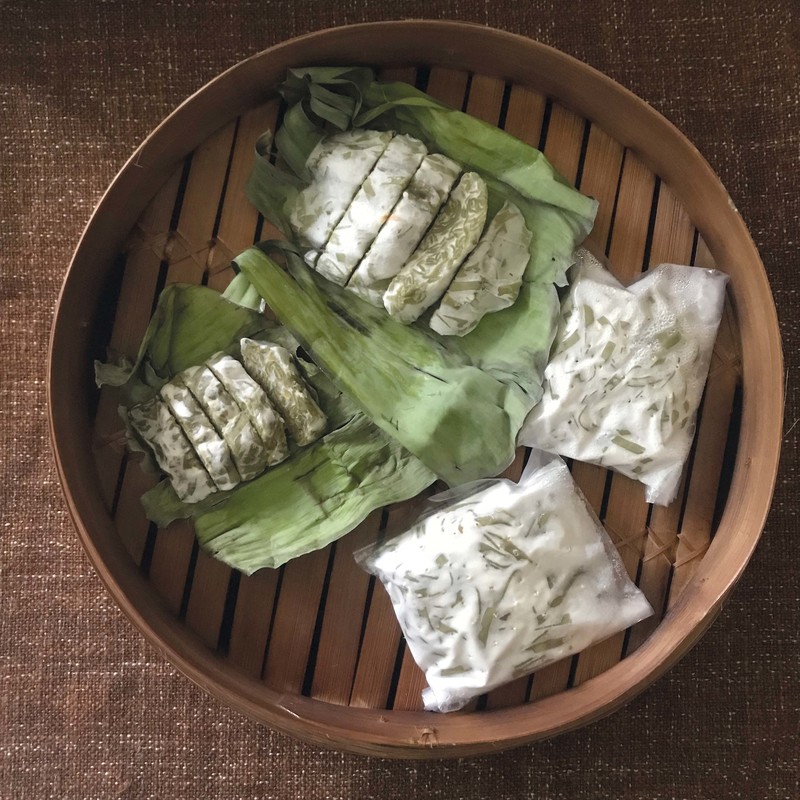 It turns out that the scope of his innovation can branch and even grow from what he previously thought if he managed to socialize it and make it global. Realizing that most Indonesian people really appreciate something related to foreign countries or the western world, Ando tried to introduce and promote tempe in London, where he discovered that England is the capital of vegan and much appreciated plant-based foods.
"So, if we can succeed in creating impressive branding in London it means we can do similar in Berlin, New York, Rome, Singapore and finally also in Indonesia. It's a twist of innovation that first goes global then returns to the country of origin. From here innovative tempe products can really grow" Ando explained.
According to Ando, after he read the scientific research journals on tempe, the conclusion was not on the ingredients that can be used as tempe, but they consistently said it was related to the fermentation process. Indeed, Ando added, there are 22 ingredients in this world which have been studied which can be made into tempe.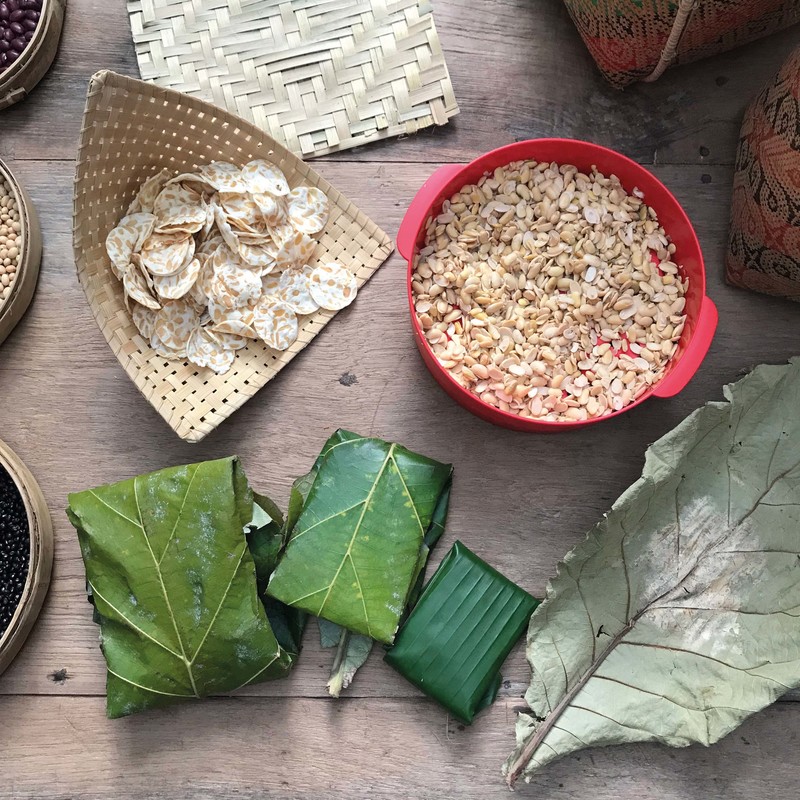 The tempe fermentation process can increase the protein content of any bean by around 19 to 24 percent from the total of protein. So to see the definition of local wisdom from tempe it's not about tempe in the common vegetable sellers with the majority being made from soybeans as ingredients but the potential of its technology that can transform any beans into wholesome and all-natural protein alternatives with an increased level of protein.
From this new knowledge, Ando heads to increase the scope of tempe products and tries to make the fermentation technology accessible and inclusive in every household across the globe, knowing the Asian countries including Indonesia where the children still experience protein malnutrition, can really benefit.
The potential for implementing this innovation is enormous. One aspect that Ando saw was the growing awareness of people who do not eat animal meat as a source of protein. "This tempe is very suitable even though in the future the form of tempe that will emerge may not be the same as we know today, but the technology is still relevant." Ando clarified.
For Ando, the challenge of innovating local food to the international world is that people out there do not necessarily understand our local wisdom. We must not bring the negative paradigm that already exists in the country. When he promoted tempe abroad, there was already a mindset that tempe is not cool, so he chose the most appropriate narrative to counter that.
"The principle is to combine half that they are familiar with tempe with new information for them. For example, in Londoners that are comfortable with their veganism, and tempeh is vegan food. This is suitable, I just need to mix in terms of art and visuals and reinforce the history of tempeh that has existed for more than 300 years and eaten as daily food, while their food history is shorter." said Ando.
Now! Jakarta wishes Ando and his innovation the best of luck.