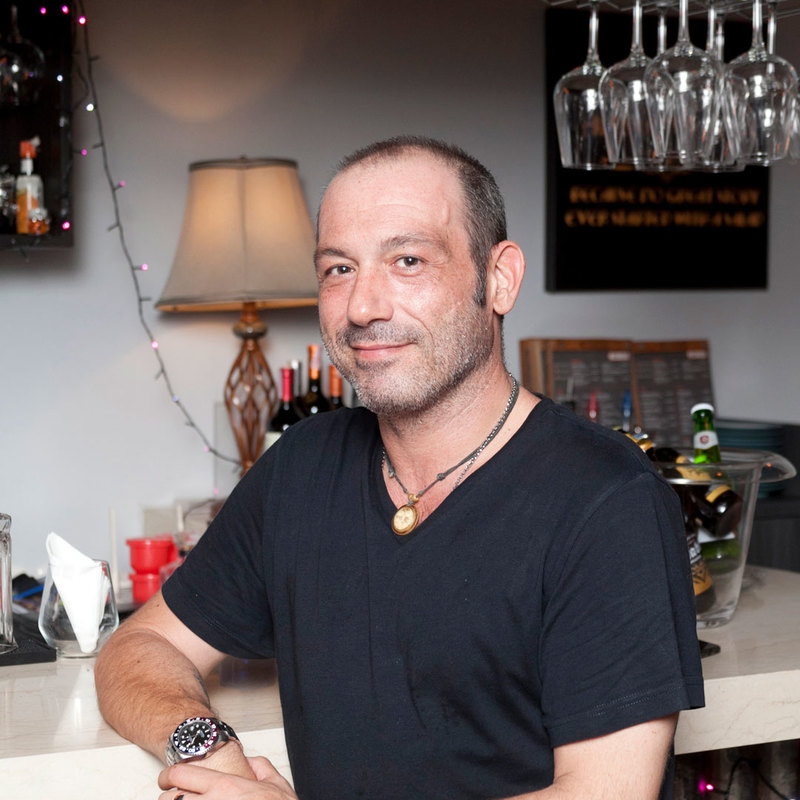 Coming from Bologna, the capital of the Emilia-Romagna region in Northern Italy, Chef Stefano Quaquarelli introduces an old traditional recipe from his nation to Jakarta patrons through the newly opened Italian restaurant Senso Unico. The culinary master behind the Italian restaurant that's located at Sudirman Park Apartment invites food lovers to experience the true flavour of Italy with homemade dishes crafted in basic ingredients, materials and techniques.
His approach in gastronomy is not ambitions as he respects the Italian culinary heritage with sprinkles of subtle innovation as he crafted his best offerings for diners. Chef Quaguerelli chooses to pay homage to traditional recipes in the hope of geting his guests to visualise the culinary culture of Bologna.
"I cook old recipes with a new way. Traditional recipes are like the bible;they do not grow old overtime. We do have a chance to modify the recipe, but that is not the same as changing. The idea sticksfor any traditional recipes. Especially recipes from my grandmother," says Chef Quaquarelli.
As a Chef, Quaquarelli remembers his first experience tasting the magical flavour of Bolognese sauce when lived in a modest apartment area in Bologna back in 1984. His grandmother has a strong influence in his culinary career as she taught him about Italian culinary tradition. "I was 11 years old when my grandmother cooked Bolognese sauce. I can still see clearly the bursting bubbles on the surface of the sauce," Quaquarelli reminisced.
"The fire was set very low. When I asked grandma why, she told me it will affect the taste. Then it took six hours and she struggled in the kitchen to finish it. With a mixture of beef, pork, vegetables, a layer of fat from the meat, butter and a few other ingredients, I had macaroni with nearly two kilograms of Bolognese."
His grandmother presented him a wonderful memory that changed his culinary approach to be closer to tradition. Those experiences at home convinced him to cook as a moment to restore memories. The warm image of his grandmother is what he hopes to impart to his guests whenever he cooks Bolognese or other Italian dishes at his restaurant in Jakarta. He is not the type of chef who is secretive in terms of recipes. Chef Quequerelli wants guests to be inspired by his honest cooking.
A variety of menu provided at Senso Unico includes Garganelli alla Bolognese,
Ravioli Ricotta e Spinaci, Margherita Classica Pizza, Pancia at Maiale al Forno—some of the chef's timeless creationsinspired by some of his fondest past memories. "Imagine you have several children and someone asks you to pick a favourite. That is something I can never answer," the chef added.
Inspired by renownedculinary figures such as Anthony Bourdain and Gordon Ramsay, Quequerelli is also inspired by a culinary talent from his hometown, Bruno Barbieri, who is an important figure in international culinary industry withseenMichelin stars in total. From him, Stefano learned aboutbeing innovative in developing traditional recipes that he believes in and combine them with ingredients from all around Asia.
Constantly travelling since he was 16 years old, Quaquarelli has expanded his experienceat a number of countries, including Hungary, Budapest, Germany, Slovenia and several regions in Europe and Asia. He is now starting his culinary journey in Jakarta, Indonesia,offering the alluring scent of rosemary leaves and other authentic Italian signature herbs to Jakarta patrons. "I believe that beside the taste and the look, scent is also an essential element in cooking. Of course, everyone will have different memories at Senso Unico," Quaquarelli closed his statement.