NOW! Jakarta asked four of the very top chefs, restaurant owners and managers to speak at a special webinar to look at the challenges facing the food and beverage business in Jakarta, not just from Covid-19 but the whole changing dining scene and customer behaviour. NOW! Jakarta Publisher, Alistair Speirs and Managing Editor, Refa Koetin, hosted the meeting.
But first, here are some of the questions we challenged them with:
What are the main challenges that you face? Are changing diner demographics significant? Are online restaurant platforms useful? What about food waste, what are you doing to reduce, reuse and recycle? Can you create fine dining experiences out of 100% local ingredients? Is traffic and parking an issue in attracting customers? Of course, we asked about the challenges created by the Covid-19 crisis as well and the solutions they had found so far. Here are their answers.
---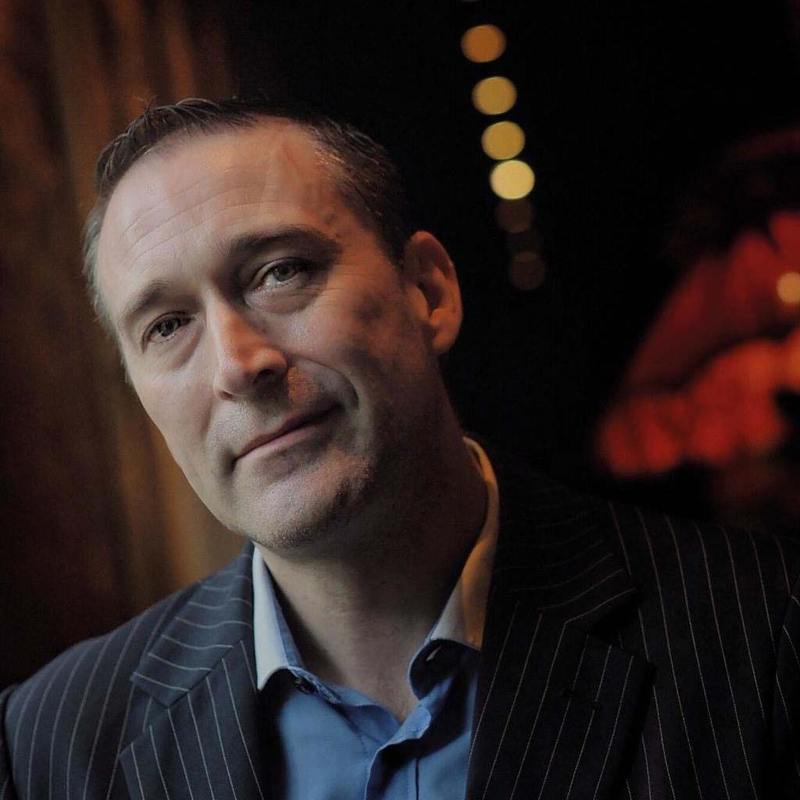 Andy Guy
General Manager, Tugu Dining Jakarta
We had to close some of the restaurants and the rest, while staying open, had to adapt to the new circumstances and move into new areas like online deliveries, but to be honest you cannot cover the costs of your restaurant just on takeaway deliveries. In early July, we were able to operate, but even so we are still not right with a maximum of only 50% capacity, but this is very understandable since we need to apply social distancing.
In Tugu group, there are three restaurants open at the moment that operate on the basis of online and takeaway deliveries and it's just like starting all over again starting from scratch dealing with these different ways.
Dealing with suppliers is different, with suppliers trying to change into cash-on-delivery payments, we should make sure that there are no outstanding invoices because relations between suppliers and restaurants have always been important, and the relationship and trust are more important especially in this pandemic situation.
Both customers and restaurant operators are now more aware of the importance of hygiene and safety even though, of course, it has always been very important for business but now I think this pandemic has opened everyone's eyes and so necessitate serious sanitation, temperature checks and hand washing at all times.
The way people order has changed a lot as well, menus have to be laminated so that we can clean them every time after they've been used, cutleries are all sterilized and individually wrapped and we are lucky at least to have technology which customers can order by QR code where people just come in, sit on the couch and order by phone!
It has changed all our ways of operating in this industry during this pandemic but we are still able to operate and provide the standard and high level of service.
---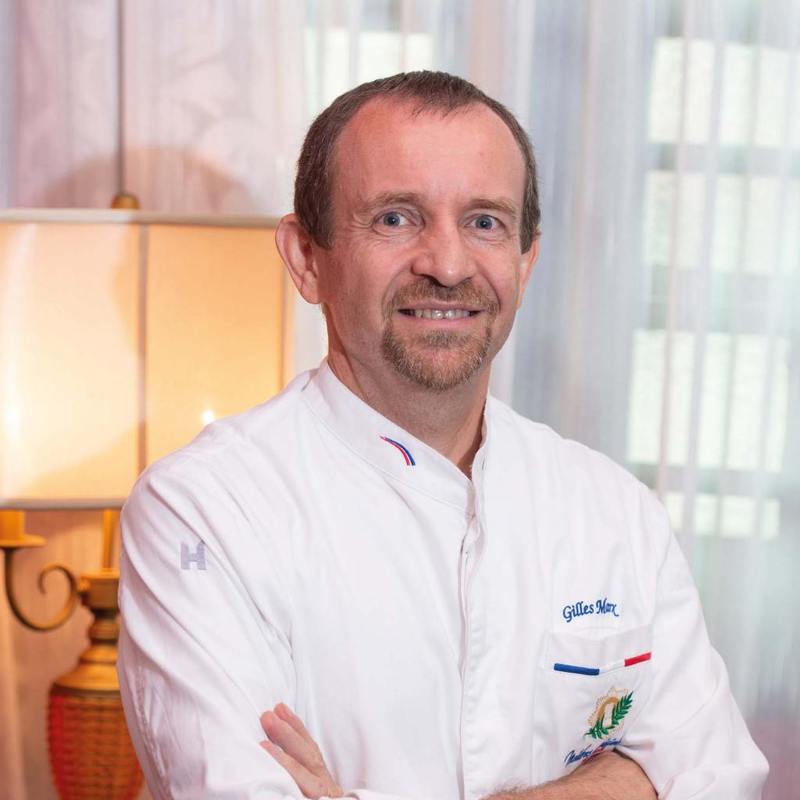 Gilles Marx
Chef/Founder AMUZ Gourmet Restaurant
We started to see a slowing of business beginning in March, not only in fine dining but for bars and restaurants and then, of course, the catering side got lots of cancellation because there were no events.
Since then, we are trying to search for alternative sources of revenue starting from raw ingredients because everybody started cooking at home and we have lots of customers looking for good steaks, good fish and from there we know what the markets and our loyal clients mostly want and started to make dish deliveries. Besides, to keep the business going we are selling some of our assets like our wine and whisky collection and start promoting online and it works very well.
In June, when AMUZ restaurant was first reopened, we had a mixed experience and saw some fair business, perhaps people were happy because after more than three months being locked up they can finally go out again and celebrate any kind of celebration! However, since we can only accommodate up to 50% of customers, business is still quiet and there is no way it could come up like before the pandemic. The struggle was in the catering business, since there are still no gatherings or meetings. AMUZ is trying to do premium deliveries as well to apartments and working on different types of catering for lunch boxes, such as premium and regular lunchboxes. We are trying and looking for more opportunities and to stay sustainable.
---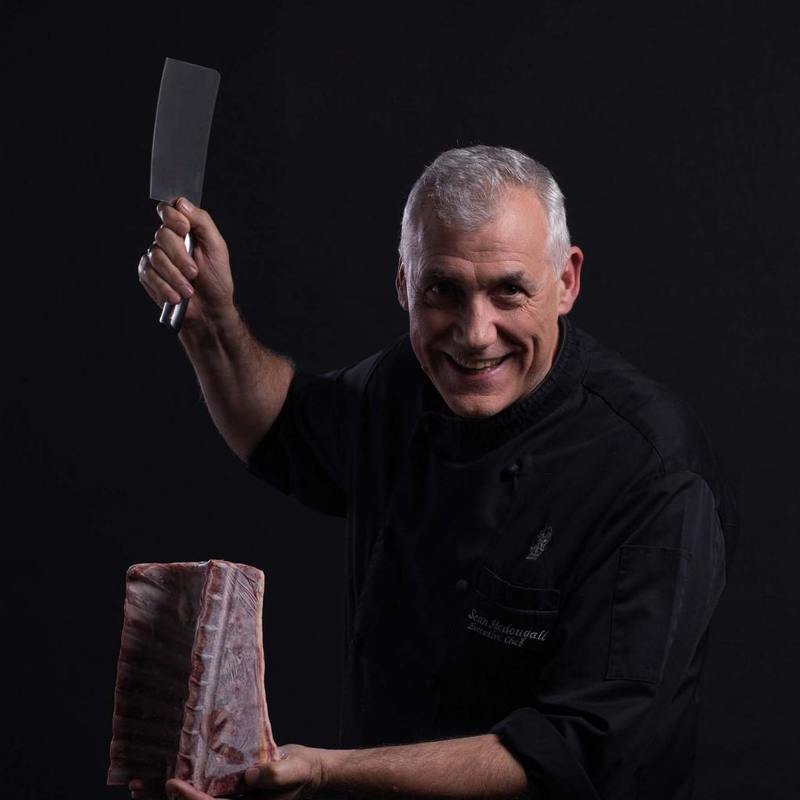 Sean MacDougal
Executive Chef, The Ritz Carlton Jakarta, Pacific Place
Our business has been pretty different and pretty slow actually as business travel has decreased quite significantly, especially since before a lot of that, business travellers were coming from Singapore, and they are now just watching and waiting to see what is happening in Indonesia. There still are business gatherings, but small ones consisting of four to six people and using protective glass separations, which is already part of the dining and meeting procedures. It is considered quite normal to do it in this pandemic situation. For major events like weddings, at the moment we only have a maximum of 30 people following the city guidelines.
Before the crisis there were good crowds because of the surrounding office buildings, but like business travel they have gone as well and we have to rely on the weekend staycations that we have been successful in promoting.
Do people still have the chance to come and enjoy the extravagant of Ritz Carlton brunches?
We totally reinvented and changed into a completely served brunch, where we have the trolley selection and a couple of appetizers, but guests can have nine courses with different options to be served: this could be family size with max of six people, or can have individual dining with friends. We do also single serve signature items, which we come up and pass to the table as well. We also have our throwback dessert back to the 1970s and 1980s, it seems to be quite popular. The brunch extends to having kids activities table side, this is something new that parents appreciate, in which they can have their kids play nearby.
---
Sylvain Julien
Kokoon Hotels and Villas and Penthouse Restaurant
A stand-alone restaurant is quite different from the hotel industry. Our group has several outlets, such as Huize van Wely, a famous Dutch pastry brand, and Penthouse in Kemang, where socialites often come. After the Covid-19, when the PSBB (Indonesia Large Scale Social Restrictions) are relaxed a little bit, people are happy to come to Penthouse and we have a new chef. She likes to welcome customers and cook for them as private chef, this is something that our clients like very much. Our Pacific Place outlet suffered because the mall is closed. The business has reopened but not back yet nor close to before Covid-19. Further, the restaurant in Talavera Building has reopened as well but the occupancy is less than 50%. And because people are still not allowed to come all together, business has been very slow there. For the rooftop in Kemang, this has been completely closed because it is impossible to do entertainment like what we did before! It is such a huge blow for us. Fortunately, with the Huize van Wely brand, there is business with "Lebaran" hampers.
But this crisis has drastically changed the landscape of F&B. New products have come up and the delivery side obviously has picked up like everyone else. But in terms of product we were doing very good bakery and we produce very good plain croissants, chocolate croissants, cheese croissants with developed a new product from Brittany and we're selling hundreds of those every day and that's because of Covid-19! And we came up with new products that were very successful. So what used to be selling in the past has dropped, and now we come up with new items that are selling better and that's the way it is now. So, we need to keep innovating the products and to know more about the market demand.
This transcript is just a small part of the very successful and much longer webinar that you can listen through this link
NOW! Jakarta extends its biggest thanks to all the speakers above for their time and sharing their expertise and experience.