For the fourth year in a row, the Ubud Food Festival is celebrating the rich tapestry of Indonesian cuisine and the country's thriving culinary industry. This 2018, the festival spotlight is on those who are bringing the industry into a new paradigm with their theme 'Generasi Inovasi' (Innovation Genearation).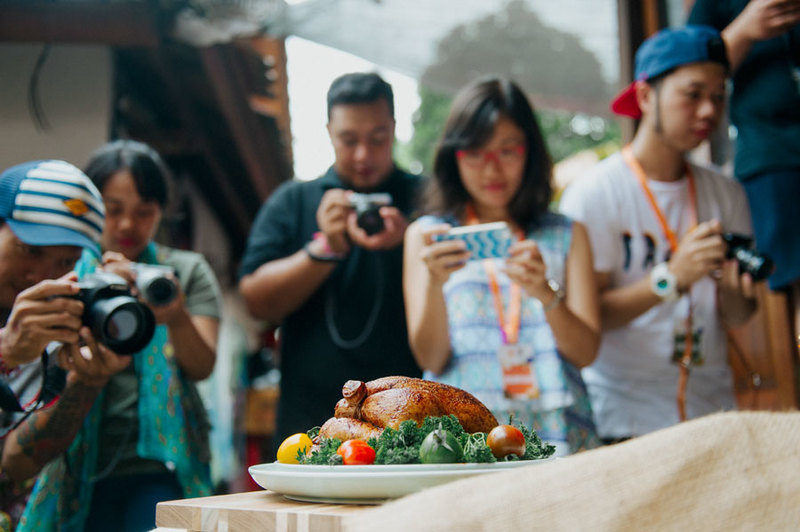 For three exciting days, 13-15 April 2018, Indonesia's most outstanding chefs, producers, restaurateurs, 'foodpreneurs', food photographers and storytellers will converge in Bali for this highly anticipated, food-filled festival. As always, Indonesian food is the star, but whilst in 2017 the theme 'Every flavour is a story' brought an appreciation for culinary heritage and history, this year the festival looks to the future.
Indonesia's culinary landscape has expanded beyond expectation; what started as a simple love for eating with friends and families has become a booming behemoth. Fanatic food photographers to cutting edge chefs are changing the scene as we know it. But where is it all going? Will Indonesia's culinary heritage get left behind in a wake of fervent innovation, as avant-garde individuals strive to be 'the first' to do 'this' or 'that'? Or will innovation lift the very core of Indonesian food and cooking to new, international heights?
Through the lens of the 2018 theme 'Generasi Inovasi', the UFF will shed light on all that is new. Inspired by Indonesia's young, tech-savvy population, everything from environmental solutions to food, successful food startups, socially responsible enterprises and the role of social media sensations will be explored. Each of these are important aspects that are creating a distinct food culture throughout the archipelago - and are set to the change its future as well.
The festival welcomes speakers from across Indonesia and Southeast Asia appearing in workshops, talk shows and will be host to food tours and markets, film screenings and live music, ticketed and free events, cooking demos and special events. These three days in the heart of Bali's cultural capital will be a hub for inspiration, education and collaboration - and of course many, many tasty bites along the way!
Stay tuned for the full program, line up and ticket announcements to be launched mid-February. Make sure to block 13-15 April 2018 in your diaries, because you're heading to the Ubud Food Festival.