An unspoken rule on social media – especially Instagram – would have it that only the prettiest and carefully choreographed photos would generate the most likes and positive comments. Most often we see pictures of food taken at fancy restaurants or hip eateries, but very rarely do we find ones with the backdrop of humble places, such as a warteg – short for warung Tegal – a streetside food joint where commoners go for home-style cooking and cheap meals. While the food is guaranteed authentic and delicious, the presentation is hardly photogenic. Suffice to say, it's not social media material.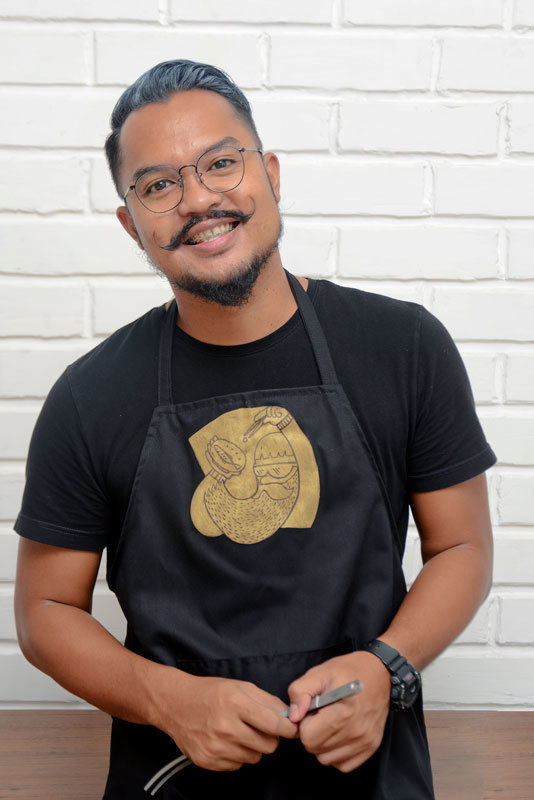 Enter @warteggourmet. On this Instagram account, you'll discover a wealth of warteg food served in fine dining style. Its 41.3K followers seem to have taken a liking to the posts, generously showering each photo with likes and comments.
The man behind @warteggourmet is Dade Akbar. By no means a trained chef or food stylist, Dade's background is in the creative industry, having worked as an art director at local advertising agencies. With a penchant for creativity and a big appetite for all things delicious, Dade was hungry to explore new ways to approach food.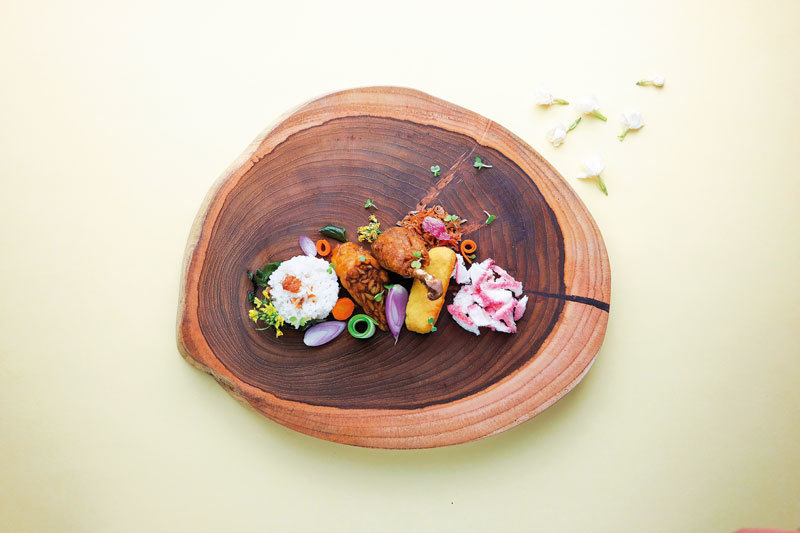 Himself a regular warteg customer, one day Dade found himself uninspired by the food choices and the big servings. He then challenged himself to create a more elegant presentation of the dishes he loved most. Lately, he has also been experimenting with what some may dub as fusion.
For example, what would otherwise be regular fried tempe (fermented soybean cake) he turned into an array of mouth-watering snacks in previously unthinkable combinations – salmon and dill; beef bacon bits and grilled cheese; pepperoni; crabstick and more. Then there's the ubiquitous gado-gado salad served with nachos.
When asked why he chose to focus on warteg food, Dade simply referred to the fact that the kiosk-style dining is representative of how many Indonesians live and eat.
"I just want to appreciate the simplicity around us and do the things that I know," Dade said, adding warung is where a lot of people find it most accessible to eat.
Through his Instagram feed, it's clear how much Dade loves his food and art.
"As much as possible, I try to retain the original style of the food. It will look good and at the same time remain originally Indonesian," said Dade when we met at his home studio. Every so often, he'd go hunting for unique tableware and garnishes to complement his photo objects.
"Warteg Gourmet is more of an idea or state of mind and Instagram is just a gallery platform for my creations. I feel productive whenever I'm able to turn nothing into something. It's a different kind of creativity than what I was used to, when I was still working in a company," said Dade.
As the account took off, Dade found himself receiving plenty of business opportunities, from catering to restaurant consulting, food styling and photography, among others.
With a restaurant now in the works, it looks like we'll be seeing more of Dade's creations in the near future.
Photos courtesy of Warteg Gourmet