The Ritz-Carlton Jakarta, Pacific Place's all-day dining restaurant has completed its transformation and re-enters the culinary scene with a new face and delectable food.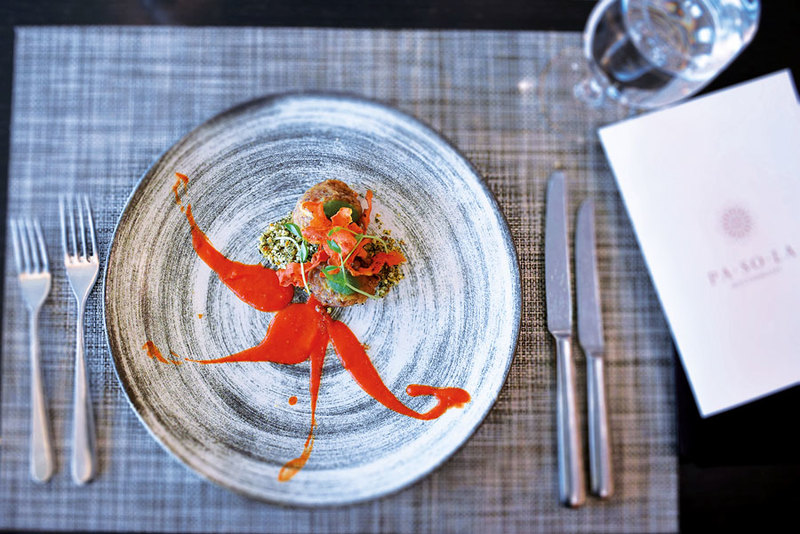 The overhaul of PASOLA - formerly known as Pacific Restaurant and Lounge - took a few months, but it was well worth the wait: floor-to-ceiling windows allow natural light to flood the restaurant during the day and a stunning view of the city at night. In a separate lounge area, guests can enjoy a cocktail and light snacks. A selection of mocktails is also available - PASOLA's signature mocktail "PANDAN" is most rejuvenating and a must-have.
Meanwhile at the restaurant area that seats up to 60, diners can go all in on the buffet for breakfast, lunch and dinner - if that sounds too overwhelming, there is always the a la carte option.
PASOLA translates as "spear" and is a traditional ceremony from the island of Sumba to express gratitude for a fruitful harvest. Choosing PASOLA as namesake for the new restaurant also indicates that Executive Chef Sean Macdougall and his team create dishes using fresh and mainly locally sourced ingredients from across Indonesia and thus support the local farmers and food artisans.
Favourites include Rendang Arrancini, Barramundi dabu-dabu and Sop Buntut, while the refreshing Mango Pop combines the sweetness of mango with juicy lime, all wrapped in a crispy chocolate shell.
For more information and reservations, call +62-21 2550 1993. For more information, check Pasola's on webiste.