When it comes to recognition, it's probably safe to say that there's still much to be learned about Papuan food. Not many of us may have tasted – or even have had the chance to try – Papuan papeda, a smooth, gooey porridge made from sago that Papuans eat by slurping.
Much to our benefit, a new establishment has arrived in town, bringing the pleasures of Papuan food. What makes it even better is that the menu at Papoea in Kemang extends beyond simply Papuan and actually features regional dishes from Eastern Indonesia. And they even take customised orders!
First-timers or not, diners are recommended to pair the papeda with Ikan Kuah Kuning, fish cooked in yellow gravy. Fish options include tuna, mahi-mahi or mackerel.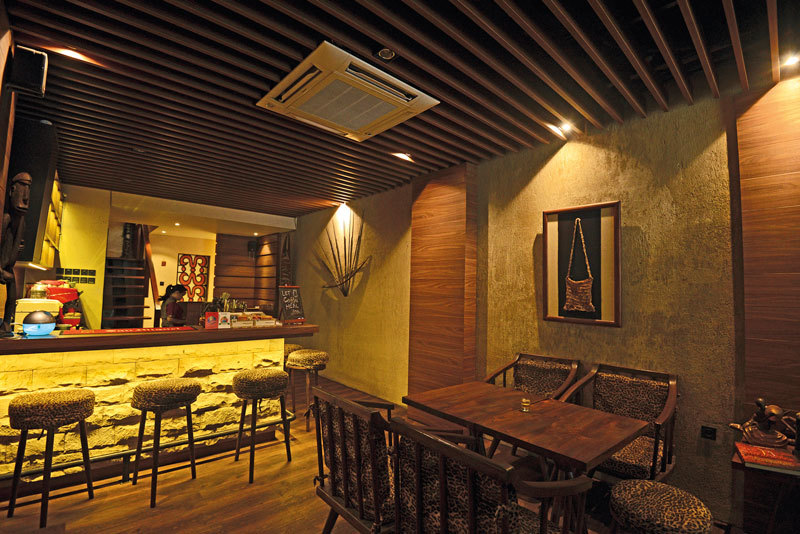 Coffee enthusiasts are encouraged to try a range of indigenous roasts – Moanemani from Nabire, Okbibab from the mountainous area of Pegunungan Bintang, Amole Amungme from Timika, Wamena's Arabica and more.
"The restaurant's owner, Amelia, may not be Papuan, but she's very familiar with Papua, having grown up there. She also possesses a deep passion to promote the region and improve its image. Papoea is actually her second restaurant. She also has a cafe in Jayapura," Papoea General Manager Yulianti A. Mustofa told NOW! Jakarta.
Other must-try items include Sate Roemah Papoea – chicken sate served with Balinese sambal matah – and Ikan Asar – shredded smoked yellow fin tuna cooked in a mixture of herbs and spices. For those with a penchant for fusion dishes, Ikan Asar makes a great addition to pasta dishes. To ensure authenticity, some of the raw ingredients – such as sago and yellow fin tuna – are regularly flown in from Papua. Another special item used for the fried rice is Papua New Guinean corned beef, also flown in directly from its source.
As if channeling the jungles of Papua, the décor of Papoea brings diners an experience like no other. There are tifas (drum-like musical instrument that originated from Papua) in different sizes, bags made from wooden fibres, wooden carvings and paintings. There's also a huge mural depicting the map of Papua, outlined in the shape of Papua's iconic bird, Cenderawasih, also known as a member of the family of the birds of paradise.
At Papoea, it's always an exotic and thrilling adventure for both your palate and imagination. Come give it a try.
Gedung Sentra 72
Jl. Kemang Raya No. 72,
Bangka RT 7/RW 2, South Jakarta
+62-21 22716633
Facebook: Papoea Kemang
Instagram: @papoea.kemang