For years, a restaurant was known for the food it served up, perhaps its environment, and certainly a place to be seen. Then social media added another dimension to our lives, and being seen online became just as important. Some restaurants have delivered - on the Instagrammable front—but very few have found that perfect balance of great food and a space that is worthy of being shared on the world wide web. Ajag Ijig is one of them.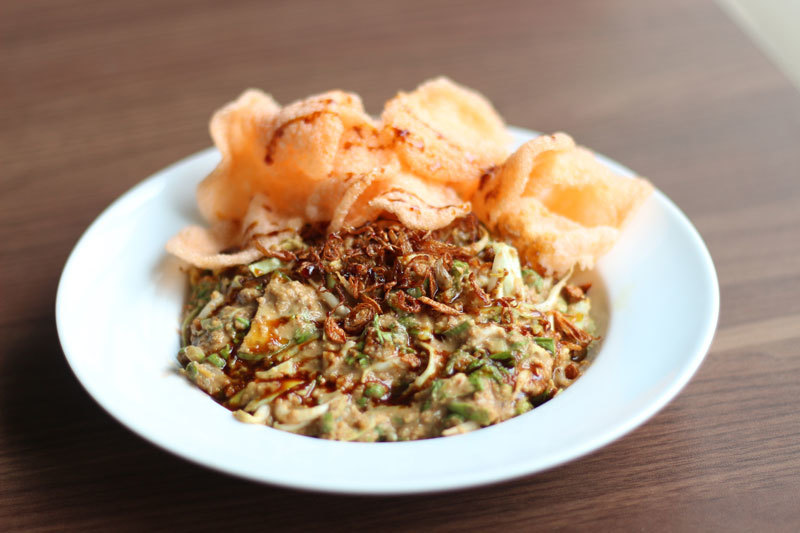 Entering the restaurant one is immediately struck by the large mural at the entry way which is certainly an indicator of the wealth of instaworthy spaces within. Indeed the two-floor restaurant is wide and is most suited for large groups of family and friends and little corners where couples can enjoy a bit of quiet time too.
An offshoot of the original on Jl. Juanda, the restaurant seemingly caters to the current trend of being worthy of social media status while also providing a rather delicious Indonesian menu. With seating options in its massive two-floor space and outside—on beanbags at sundown—the restaurant is inviting and immediately comfortable.
This is an Indonesian restaurant with a menu that focuses on the delights of Batawi cuisine. Keeping tradition in mind, the menu is crafted with authenticity in mind, which makes this a restaurant worthy of inviting overseas guests to enjoy.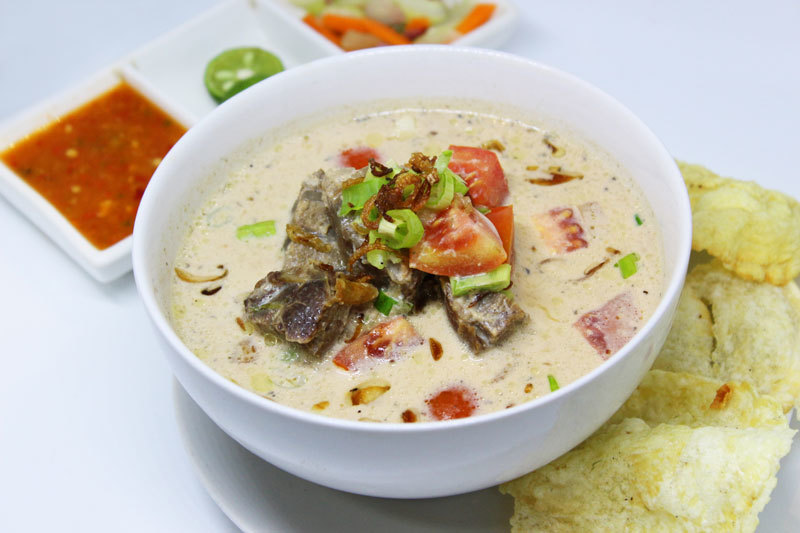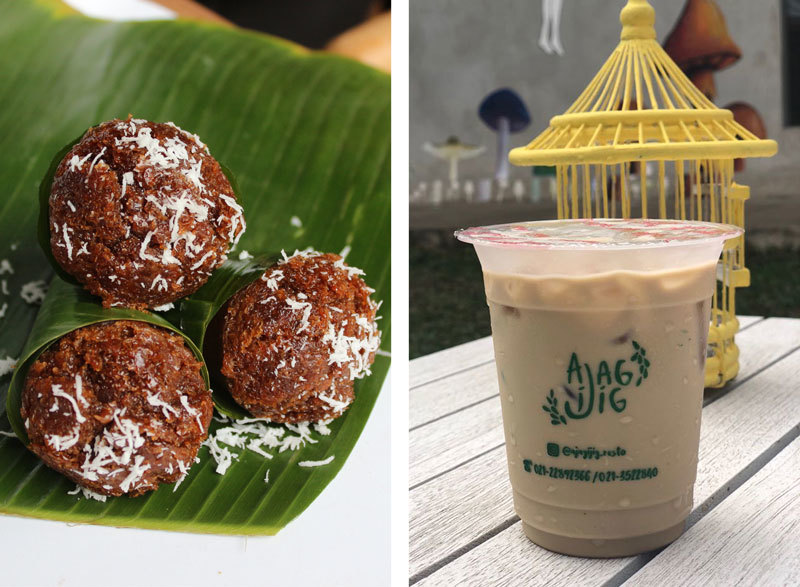 To start, I was served kedongdong juice. The sweet and slightly sour combination—freshly prepared of course— was the perfect start. An ideal respite from the heat of the day, the drink was soothing and relishing on arrival.
Karedok, a salad with peanut sauce, arrived at the table. A good combination of raw and fresh vegetables, the dish is delicious with the peanut sauce that is served along with it. Both nutty and dense, it is the ideal start to a cuisine that is often relegated to either fine dining establishments or in street food joints.
What follows this dish—or what is recommended anyway is a soup — soto betawi. The meat, in this case boneless beef, was mixed with a variety of herbs and the requisite coconut milk with a few tomatoes thrown in for a slight sourness. This was by far one of the restaurant's most delicious dishes and, I was told, most popular. The headiness of the flavourful coconut soup along with the tender meat renders this dish incredibly moorish. I had this dish on its own but I imagine I'd enjoy it just as much if I had a bit of white rice to go with it.
A meat course is always welcomed—especially if the dish on offer is oxtail. Marinated in a range of spices, the well-seasoned dish is grilled and served with green sambal and a clear spicy soup. The flavours are certainly a riot and the meat, which falls off the bone, is thoroughly enjoyable. Oxtail is one of the region's prized dishes and the restaurant certainly delivers.
Of course there are a range of desserts—all traditional but one that sticks to memory is the fermented cassava which is presented fried. Crisp on the outside and deliciously soft on the inside this dessert—which could also be a snack is a beautiful finish to a delicious meal.
It isn't always easy to combine great taste and flavour—authentically—with decor and style but this restaurant delivers. And, I suspect, we might just see a new instagram sensation happening right around the corner.

Ajag Ijig
Jln. Matraman No.49
+62-21 22892366