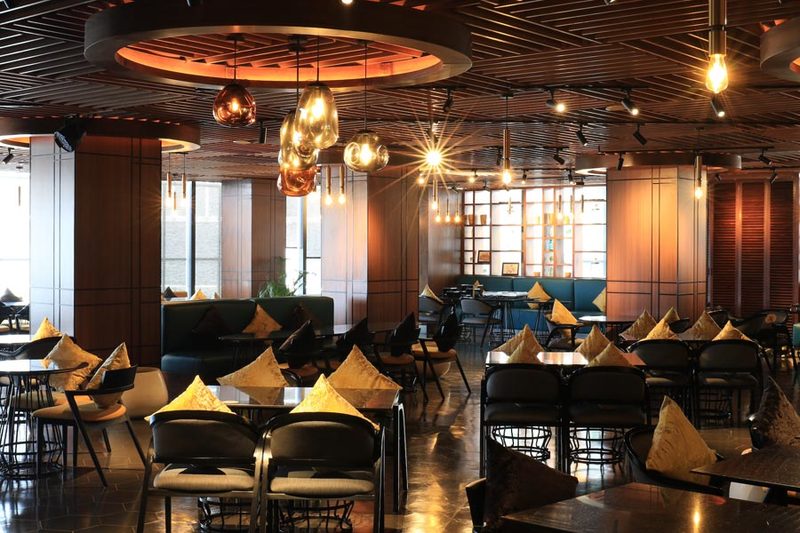 If you're a connoisseur of Italian cuisine, then you'll be pleased to know that there's one Italian eatery in town that just re-opened with a brand-new concept. JHL Solitaire Gading Serpong proudly announces that Al Gusto Italian Dining & Bar is ready to welcome back guests to its venue with an updated concept and menu.
Located on the 2nd floor of JHL Solitaire Gading Serpong, Al Gusto is open daily from 11am – 11pm with a capacity of 100 seats. An elegantly designed casual dining venue, Al Gusto features an eclectic minimalist concept including an open-fire pizza kitchen, serving a wide range of authentic Italian cuisine with contemporary presentation. The bar inside the restaurant serves a variety of international cocktails that'll accompany you throughout the night.
After waiting for the right moment to introduce Al Gusto Italian Dining & Bar to the public, it was then decided that Wednesday, 1 September 2021, would be the perfect date to re-open the restaurant and bar in the Gading Serpong – Tangerang area.
"We feel fortunate that Al Gusto can welcome back guests with a new concept and an updated menu featuring a variety of Italian cuisine," said Lindawati, General Manager of JHL Solitaire Gading Serpong. "We hope that the people will come out to support JHL Solitaire Gading Serpong and its dining venues," she continued.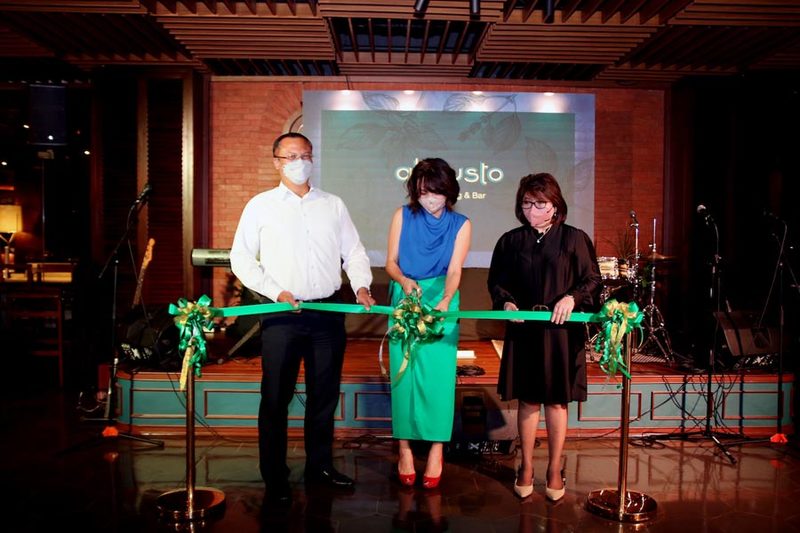 The re-opening event commenced with a lovely cocktail reception serving an assortment of Italian antipasto and light bites, a selection of Italian cheese, Napolitana Pizza, and a 'Zebra Ravioli' live pasta cooking. The event also highlighted an eclectic selection of perfectly cooked dishes including imported, grain-fed, and overnight-marinated Tomahawk Beef served Gueridon-style, roasted prime 30 days aged Beef Striploin with crusted tomato and mushrooms and Florentine Australian T-Bone. The night was closed off with an array of homemade Italian desserts to cleanse the palate and end the night on a sweet note.
The main goal of the re-opening event was to inform the public and showcase Al Gusto Italian Dining & Bar as a great choice for all occasions. Executive Chef Nalendra Anindita and his expert culinary team will gladly customise the menu according to your special occasion, from birthdays and anniversaries to gatherings and meetings. Al Gusto Italian Dining & Bar is surely a welcome addition to the Italian dining scene in town.
Al Gusto Italian Dining & Bar
at Hotel JHL Solitaire Gading Serpong – 2nd Floor
Jl. Gading Serpong Boulevard Barat Blok S No. 5, Gading Serpong, Tangerang
+62 21 3950 3000
[email protected]
jhlcollections.com